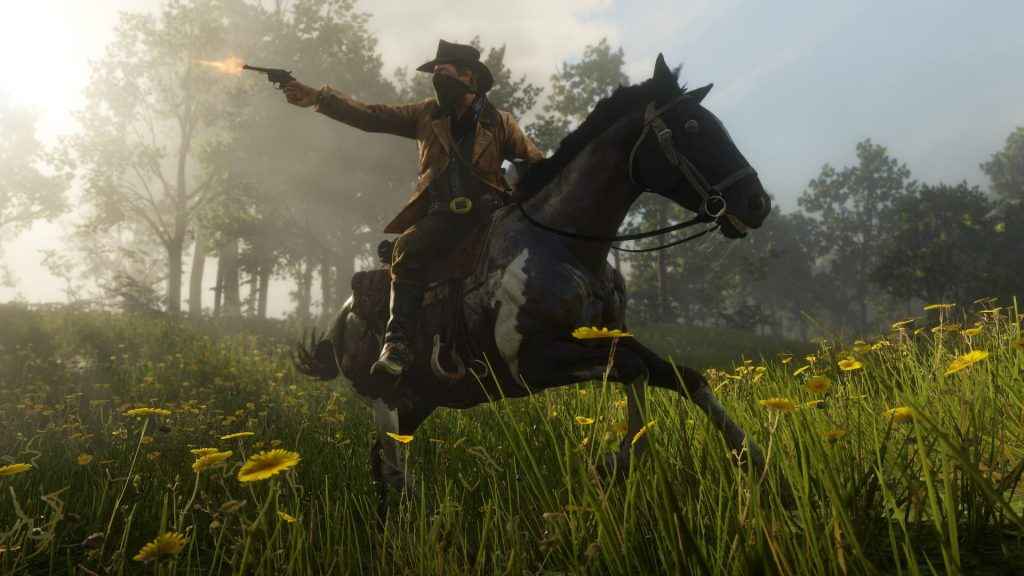 One of the more trickier of the collectibles to find in the new Wild West adventure is the Red Dead Redemption 2 Chick's Treasure map. If you haven't yet found the hollow tree location, follow this guide and we'll tell you exactly where to find it.
When you first get Chick's map, all you have to go on is a picture of a tree. With so many trees in Red Dead Redemption 2, it could be anywhere. You do, however, get a clue, which reads: "If something should happen to me, my worldly possessions are stored here."
You are also given its rough location, though it's still hard to solve. Okay, so pull up your map. The area you're looking for to find the hollow tree is south of Heartland Flow where you'll find Chick Matthews sitting on a fallen tree.
Head to the border of Grizzlies East and New Hanover. The area you're looking for is due North of the letter "A" on the map and South of Three Sisters. Once you're in that area, the tree is easy to spot as it's the biggest tree in the area.
Approach it and you'll see the hole. You can watch the video below to find the exact location on the Hollow Tree which was drawn on Chick's Treasure map.
More Red Dead Redemption 2 Guides