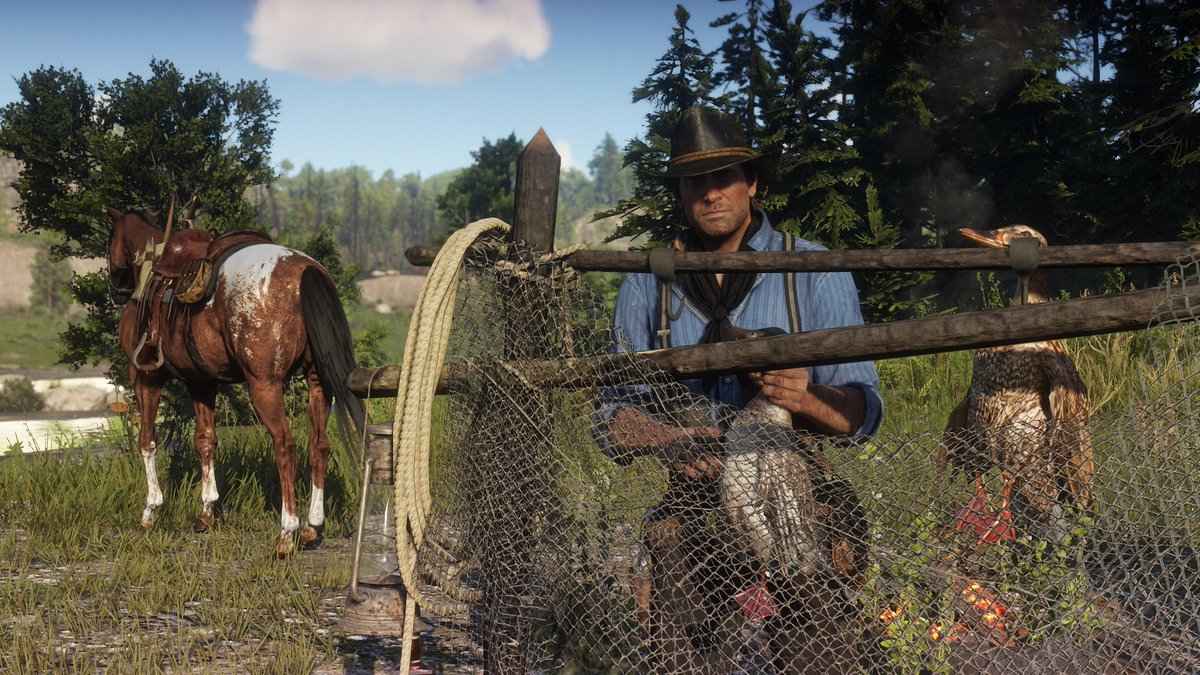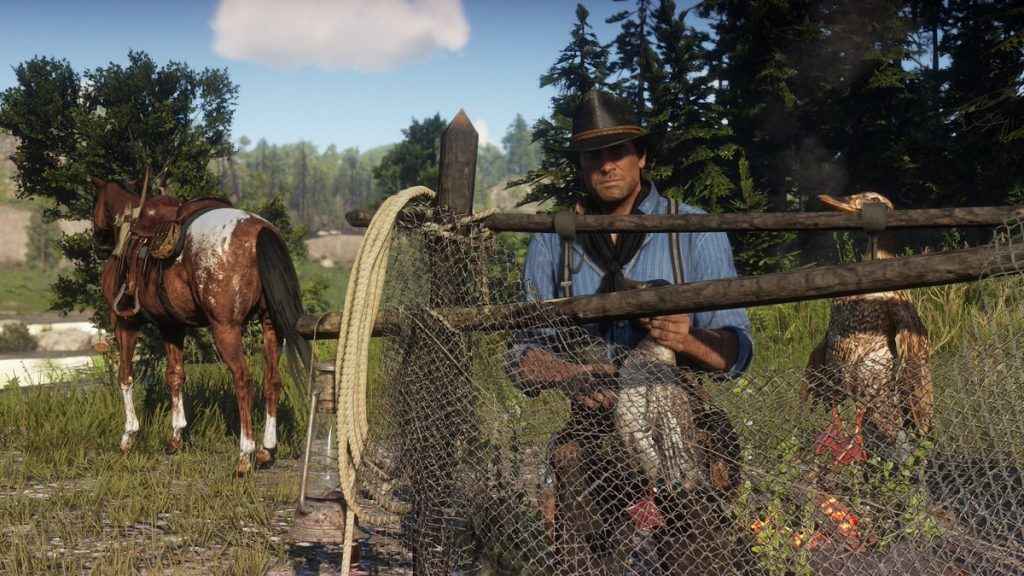 At the Van Der Linde camp in Red Dead Redemption 2, Pearson is the cowboy you need to craft some great upgrades. In the following, Leather Working Tools guide, we'll show you what you need to do to get things set-up properly.
Next to the donation box in your camp is the ledger. This unlocks once you've completed the Money Lending and Other Sins mission, in which you need to collect a debt.
You can browse through pages in the ledger to purchase various upgrades, including fast travel and increasing the size of your horse's satchel. Flip the page over using R1 and you'll also see the option to purchase Leather Working Tools.
This will cost the camp $225, but if there isn't enough funds available it will take the remaining amount out of your own pocket. The main benefit of purchasing Leather Working Tools is to increase the size of your satchel.
Think carefully about what you want to upgrade in camp. There's a lot of options to improve in various areas, including medicine, provisions, and ammunition and arms.
Getting the the Leather Working Tools, we believe should be a priority. This way you'll be able to carry more goods, including Pelts, which you can hand in at camp.
More Red Dead Redemption 2 Guides