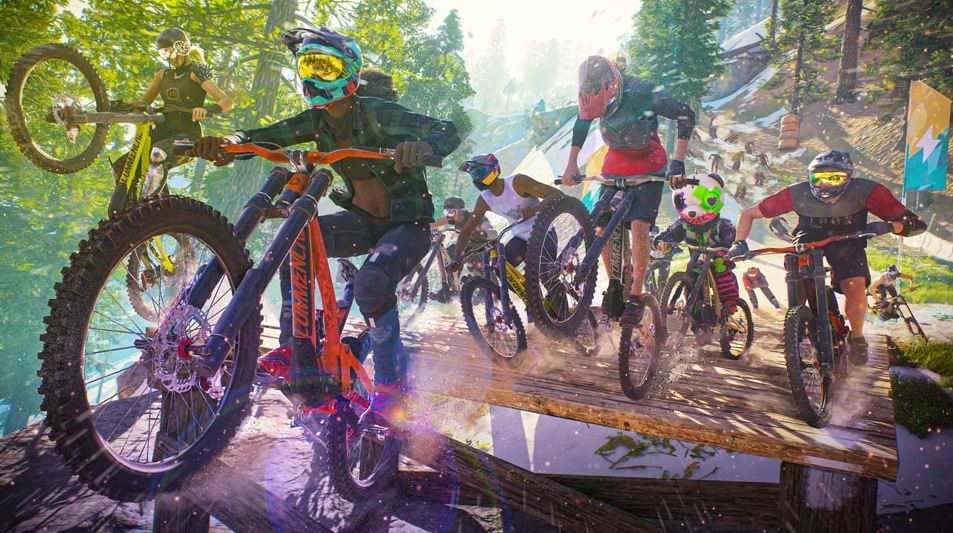 Ubisoft has gone and unveiled the Riders Republic PS5 and PS4 release date as September 2, 2021, unveiling the first gameplay for the title as well.
Showcasing a wide spread of different disciplines from snowboarding and BMX to jet-powered gliding(!) and everything in between, Riders Republic is a hybrid of cooperative and competitive online multiplayer action that provides a near endless amount of events and outdoor events for players to get stick into.
You can watch the Riders Republic PS5 and PS4 gameplay trailer below:
Riders Republic was announced back in 2020 at the last Ubisoft Forward, but was delayed from its original 2021 date to later this year. The game will offer a free PS4 to PS5 upgrade for players and it is nice to get a new, deep look at the title.
In case you've missed out on even a single Ubisoft Forward announcement, you can catch every piece of news in our Ubisoft Forward hub.
Riders Republic is set to release for PS5 and PS4.