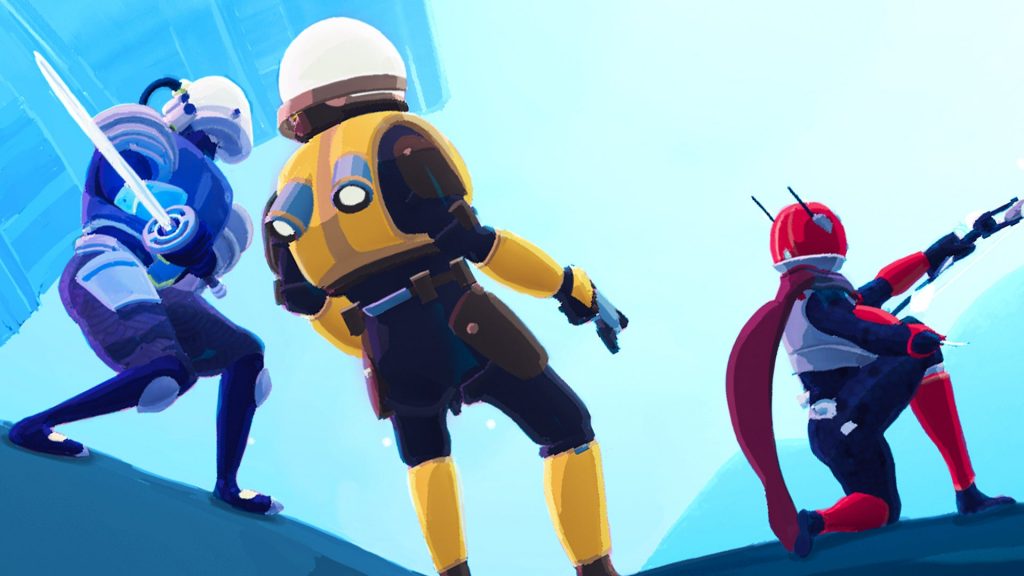 The Risk Of Rain 2 PS4 launch trailer has been released by Gearbox at PAX West 2019 and the game launches on PS4 today.
Risk Of Rain 2 PS4 Launch Trailer
The Risk Of Rain 2 PS4 Launch Trailer gives us a nice overview of what to expect from the roguelike third-person shooter that arrives on PS4 later today.
Risk of Rain 2 also has a PS4 Dynamic Theme, available now on the PlayStation Store.
You can read an overview of the title below from Gematsu:
The classic multiplayer roguelike, Risk of Rain, returns with an extra dimension and more challenging action. No run will ever be the same with randomized stages, enemies, bosses, and items. Play solo, or team up with up to four friends to fight your way through hordes of monsters, unlock new loot, and find a way to escape the planet.

With each run, you'll learn the patterns of your foes, and even the longest odds can be overcome with enough skill. A unique scaling system means both you and your foes limitlessly increase in power over the course of a game-what once was a bossfight will in time become a common enemy.
You can watch the launch trailer below:
Risk of Rain 2 was confirmed for consoles earlier this month. Earlier today, trophies for the game went live on PS4 suggesting that the game will be releasing soon. And, it turns out we were right, as the game is available later today.
Risk of Rain 2 launched earlier this year on PC and it was met with a lot of positive feedback. It is currently sitting at 'Overwhelmingly Positive' reviews on Steam, with more than 26,000 individual reviews. Therefore, there is a lot of excitement for the PS4 release. Here's hoping that the game will be able to make the jump to consoles smoothly.
Risk Of Rain 2 will be available later today, August 30, 2019, on PS4, Xbox One, and Nintendo Switch.
Source – [Gematsu]