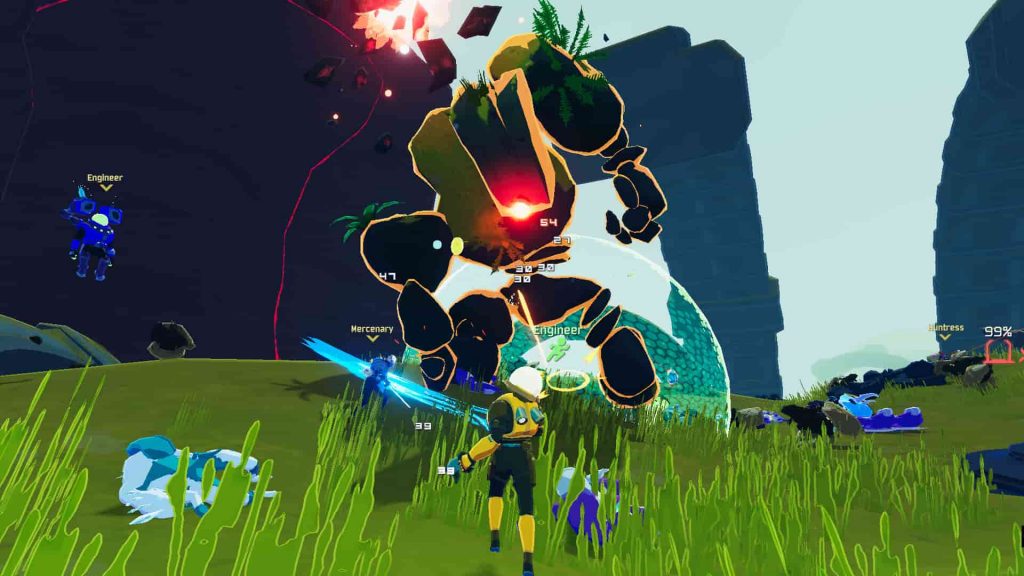 The good news we have all been waiting for has been confirmed – Risk of Rain 2 will release on PS4, Xbox One and Nintendo Switch before the end of this summer. Huzzah!
Risk of Rain 2 PS4 Release Confirmed
Shortly due to exit early access on PC, Risk of Rain 2 transforms the 2D roguelike platforming of the original into a full 3D affair that has so far been receiving rave reviews on Steam.
Naturally, as soon as we know we'll be sure to let you know.
In the meantime, you can catch the official Steam blurb on Risk of Rain 2 below:
Co-Op Roguelike Action

The classic multiplayer roguelike, Risk of Rain, returns with an extra dimension and more challenging action. No run will ever be the same with randomized stages, enemies, bosses, and items. Play solo, or team up with up to four friends to fight your way through hordes of monsters, unlock new loot, and find a way to escape the planet.

Constant Battles and Incredible Bosses

With each run, you'll learn the patterns of your foes, and even the longest odds can be overcome with enough skill. A unique scaling system means both you and your foes limitlessly increase in power over the course of a game-what once was a bossfight will in time become a common enemy.

Old Favorites Return and Undiscovered Challenges Await

Myriad survivors, items, enemies, and bosses return to Risk of Rain 2, and many new ones are joining the fight. Brand new survivors like the Artificer and MUL-T debut alongside classic survivors such as the Engineer, Huntress, and-of course-the Commando. With over 75 items to unlock and exploit, each run will keep you cleverly strategizing your way out of sticky situations.
This trailer comes during Gamescom 2019. The Gamescom convention hosts almost every major publisher in the industry, including Sony Interactive Entertainment. The convention kicked off with Gamescom Opening Night Live a reveal show hosted by Geoff Keighley, the Creator of The Game Awards. You can rewatch the livestream here.
If you need to keep up with all the announcements from the show you can head over to our landing page for the event which has every announcement made during the show. You can also see the announcements as they happen by heading to our Gamescom 2019 Feed.
Source: Gematsu