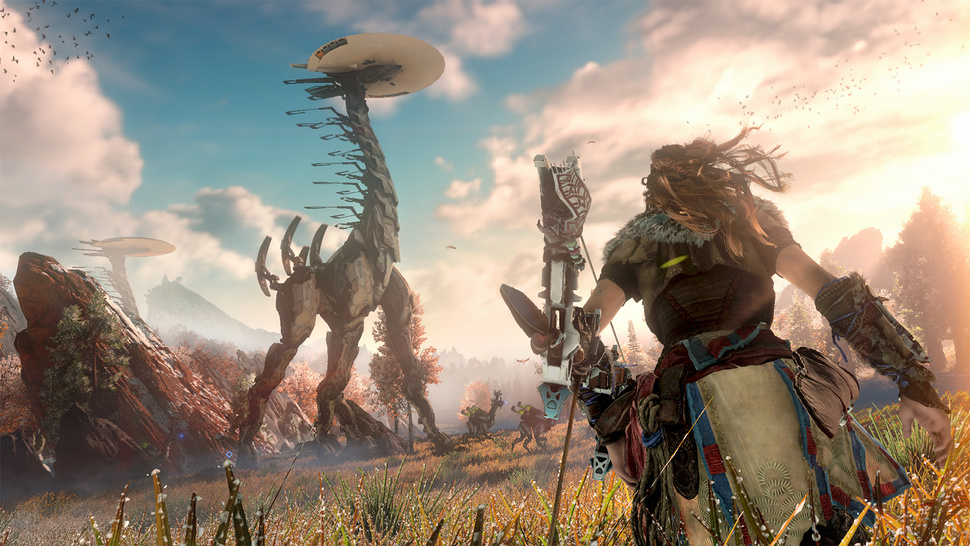 The PlayStation exclusive, Horizon Zero Dawn is reportedly coming to PC later this year.
Kotaku's investigative mastermind Jason Schreier is reporting that Guerilla's open-world RPG will make the jump to PC. Three people familiar with Sony's plans relayed the information to Kotaku.
This would be an unprecedented move for Sony, making the game the first premier PS4 exclusive to release on a non-PlayStation platform.
Death Stranding is also set to release on PC this Summer; however, this is the first time a Sony-owned studio will release a previously exclusive title on another platform. Notably, both Horizon Zero Dawn and Death Stranding use the Decima engine.
Sony doesn't own Kojima Productions. Quantic Dreams (who are also not owned by Sony) released their library of PS4 exclusives on PC last year.
The PC release of Horizon Zero Dawn was actually rumoured last year by a Russian Blogger, who has a good track record of predicting Sony's action.
The release of Horizon Zero Dawn on PC would mark a dramatic shift in the way Sony prioritises exclusives. Sony began publishing smaller, multiplayer focuses games on PC last year. However, now it seems that any of its games could make the jump to PC including the Uncharted franchise and maybe even 2018's God of War.
This follows an industry trend of exclusives playing less of a role to platform holders. Today, it is about which ecosystem you are invested in and where your library and games are, not necessarily which platform you play on.
What are your thoughts about this decision? Which games would you like to see on the PC?
Horizon Zero Dawn is available now on PS4. A PC release is rumoured to arrive later this year.
Source – [Kotaku]