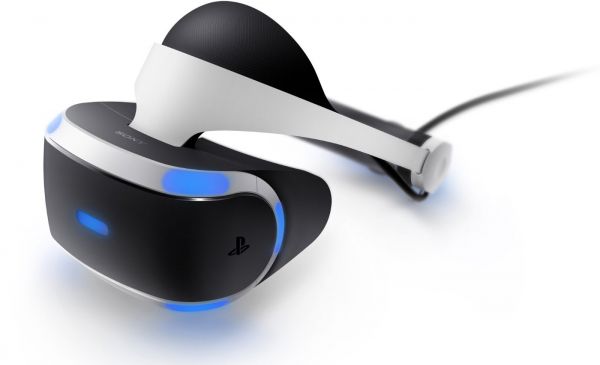 Off the back of yesterday's deluge of PS5 news which brought details of the release date, DualShock 5, 4K Blu-ray player and more for Sony's next-gen console, a new rumor suggests that PSVR2, the upgraded VR headset will feature both front and rear cameras, enabling room-scale VR, which is present in a number of other VR headsets.
Wireless PSVR2 Room Scale VR Capabilities Looking Likely
Let'sGoDigital uncovered a patent that Sony filed earlier this year, revealing a VR headset that features two cameras on the front and another at the back. Both controllers, which are updated versions of the PlayStation Move, also have a camera in them. In addition to the cameras, the headset is covered in small LEDs, which will allow head movements and actions to be tracked more accurately with this new headset.
Related Content – PS5 Vs Xbox Scarlett Specs Comparison – What We Know So Far
Both of these cameras can be combined with the existing PlayStation Camera to track movements even more accurately. Sony also briefly mention the possibility of turning the headset into a wireless version, which many of us are hoping for. This would require the headset to have its own power supply and audio/video signal source.
The patent's sketch of a headset looks almost identical in structure to the existing PSVR, so it makes sense that Sony would build off of their existing technology for the PSVR2. The most important detail revealed here is that by installing cameras into the headset and controllers, Sony and other developers can enable room-scale VR in their games, bringing the PSVR2 up to the industry standard of other virtual reality headsets, such as the HTC Vive.
You can take a look at the patent below, thanks to Let'sGoDigital: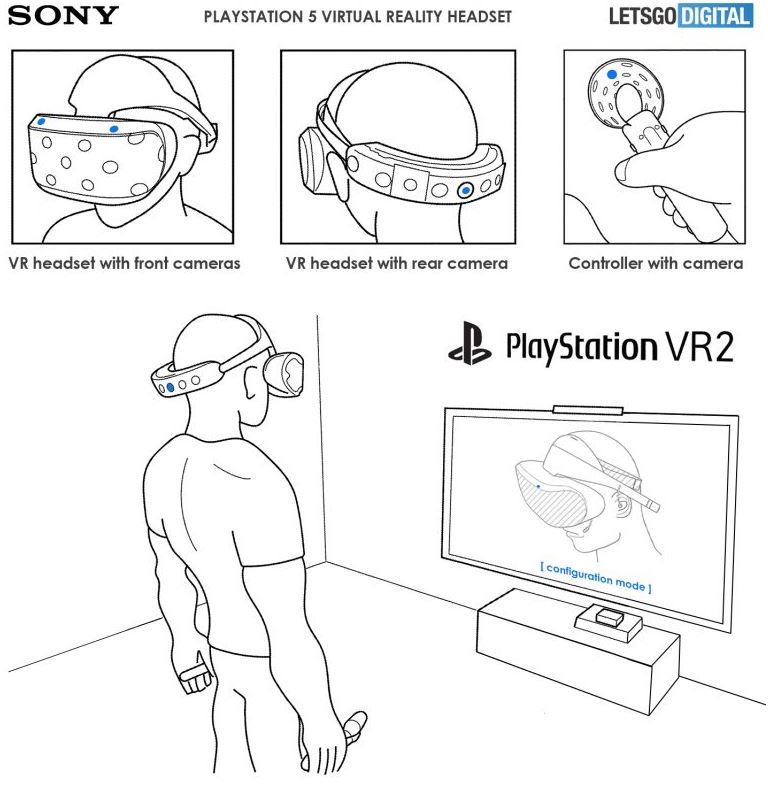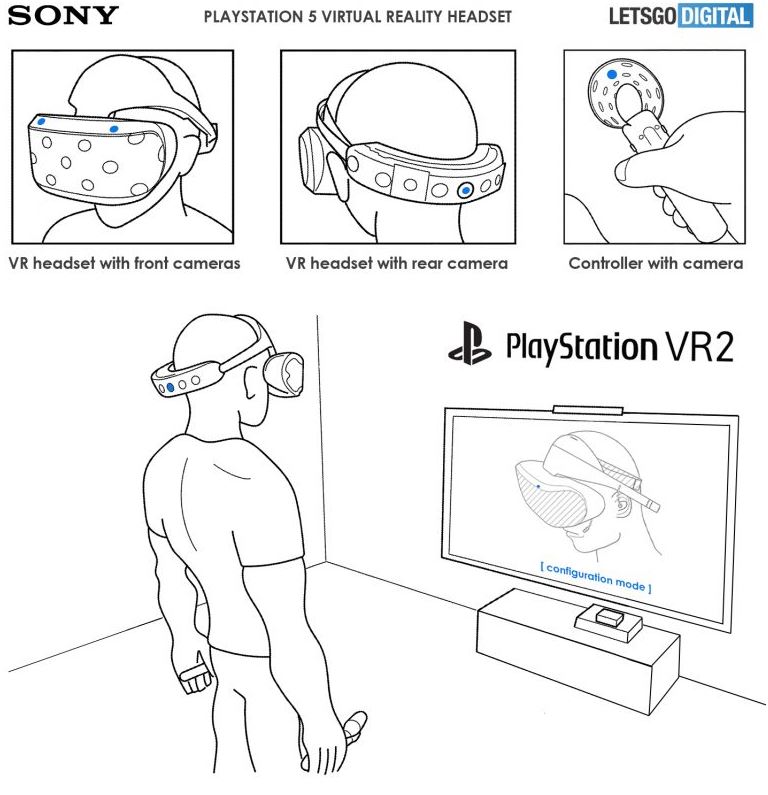 Let'sGoDigital also uncovered a now-confirmed PS5 dev kit earlier this year and produced a high-quality, 3D render of it. Therefore, it is highly likely that the PSVR2 will look similar to the patent above, or at least possess some of the features described in this patent.
PS5 is set to launch in Holiday 2020. PSVR2 is expected to follow that release, alongside the release of the updated PlayStation move controllers.
Source – [Let'sGoDigital]