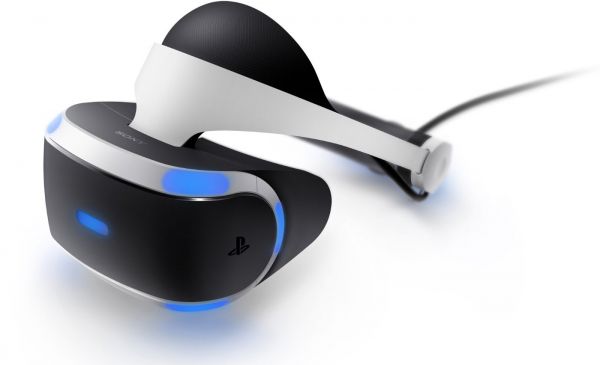 While Sony has already confirmed that the PS5 will support the existing PSVR, a number of patents have reared their heads suggesting the format holder is working on a next-generation of its virtual reality gaming headset. According to a report on Inverse, it has been suggested that PSVR 2 will include a range of features, including eye and head tracking.
PSVR Leak Reveals Specs, Pricing, And More
The latest patents filed by the hardware giant suggest a price point of $249.99 for the US market, and can be utilised wirelessly for five hours worth of battery life. In addition, eye and head tracking are touted for PSVR 2, and it'll supposedly boast 560-by-1,440 resolution, a 120-hertz refresh rate, and 220-degree field of view.
This isn't the first time we've heard murmurs about PSVR 2, or at least an upgraded unit for the PS5. Sony itself is keeping mum on the subject, but we know the company has teamed up with Immersion Corp. to deliver haptic feedback for new controllers and VR tech.
A recent patent has also revealed a new VR Glove could be in the pipeline, and it mentions haptic feedback, too.
The PSVR launched in late 2016, and Sony has said that it's pleased with how the peripheral has been received so far.
The PS5 is targeting a holiday 2020 release, with Microsoft confirming that its own next-gen system, the Xbox Scarlett, will be released during the same time frame. The console will include a number of key features, such as backwards compatibility with PS4 games, an SSD, ray-tracing, 8K, and a traditional disc drive.
Sony Computer Entertainment America (SCEA)'s former head honcho, Jack Tretton, reckons his former employer will receive 'exponentially more competition' with the PS5 than it did during the current hardware cycle.
Nothing official has been confirmed about PSVR 2 yet, so take these reports with a pinch of salt until we hear otherwise.
Source: Inverse