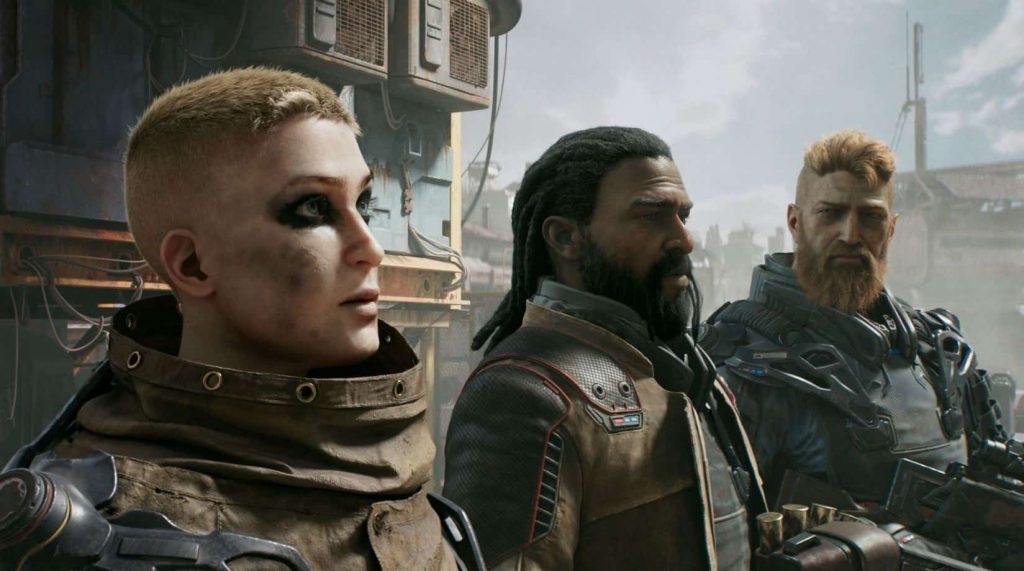 The second Outriders Broadcast, showcasing parts of the upcoming third-person shooter for PS4 and PS5, is set to take place on July 2.
The broadcast, which is dubbed 'Beyond The Frontier', will take a look at the characters in the game and showcase a brand new area. The second class in the game, the Pyromancer, will also be getting spotlighted. The livestream will take place at 9 AM PT, 12 PM ET, 5 PM BST, and 6 PM CEST.
Square Enix has also released a short teaser trailer for the event, which you can watch below:
The first Outriders broadcast took place just over a month ago and went in-depth on the Trickster class, alongside detailing the game's dynamic difficulty. We got a chance to play Outriders back in January and came away impressed with the early glimpses of the game that we saw. You can read our full impressions here and also our in-depth look at each of the classes.
Outriders releases for PS5 and PS4 this Holiday.