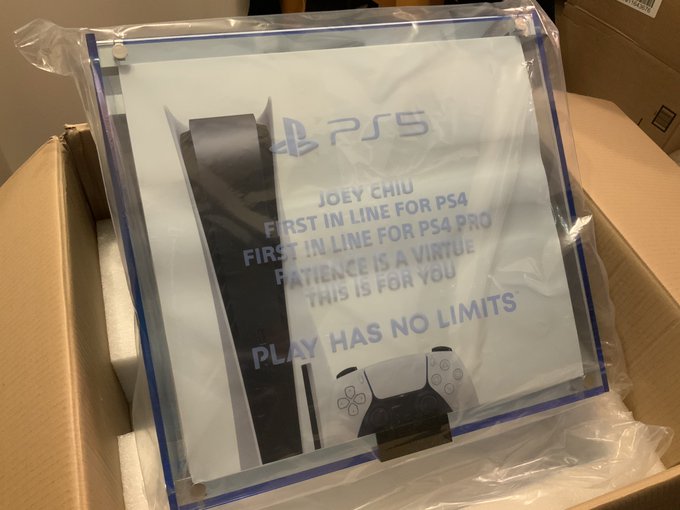 Does the name Joey Chiu ring a bell for you? No? Well, for the record, he's the first person to buy a PS4 and PS4 Pro, and now he has another string to his bow – he's been given a PS5 from Sony, the lucky bugger!
Related Content: Sony PlayStation 5 – The Full Hardware Review
PS5 Gifted To Joey Chiu By Sony
Here's the tweet from an understandably excited Chiu:
The PS5 launch is obviously very different to previous hardware rollouts, as the COVID-19 pandemic has result in things being largely based online. There's certainly no queuing up outside shops in the UK over here, for example, as we're currently in lockdown.
New stock is arriving in both the UK and US in time for launch, but again, it's online-only. If you haven't managed to secure a PS5 in time for release day, then this is your next available option.
PS5 comes out on November 12 and November 19 in the US and UK, respectively.
[Source – Joey Chiu on Twitter]