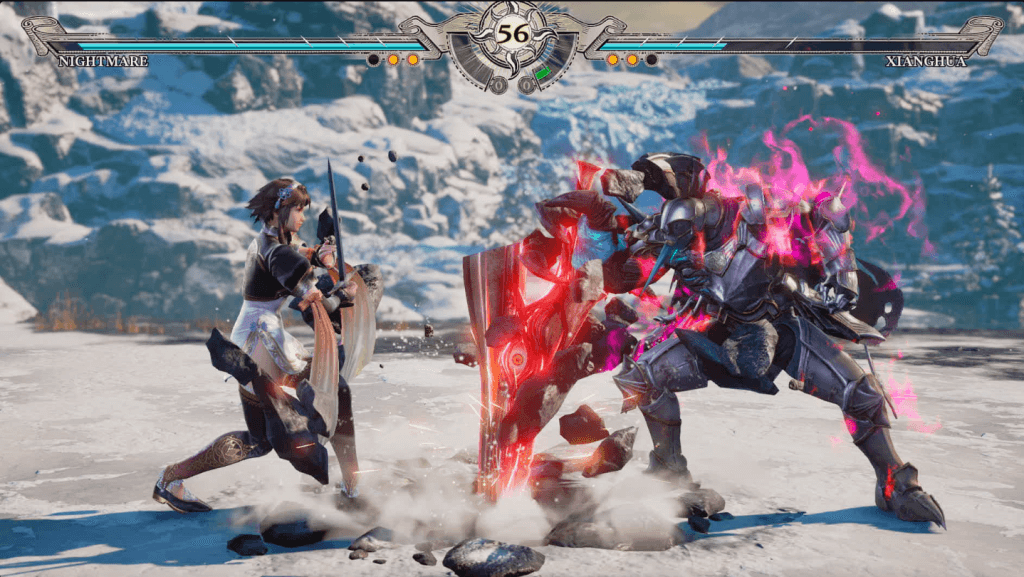 The Soul Calibur 6 roster will be joined by Taki, who first debuted in Soul Blade, the first game in the fighting series. The Hunter of the Darkness didn't appear in Soul Calibur 5, but she's back with her acrobatic ninja skills for the latest entry in Bandai Namco's combat game.
The following Soul Calibur 6 trailer shows Taki in action.
Soul Calibur 6 Roster So Far
Taki joins the Soul Calibur 6 roster which includes the following characters. The most recent character revealed was Siegfried.
Geralt of Rivia
Groh / Grøh
Ivy
Kilik
Mitsurugi
Nightmare
Siegfried
Sophitia
Xianghua
Zasalamel
The Soul Calibur 6 story will take players back to the original events in the first game. Gameplay will follow the same blueprint as previous games, with arena-based fighting action taking part on a 3D plane.
There's some new mechanics too, with the introduction of Reversal Edge which will trigger a cut-scene. There's also the rumor that the fighter will feature character creation.
If you're a fan of brawlers, check out our best fighting games on PS4 article!