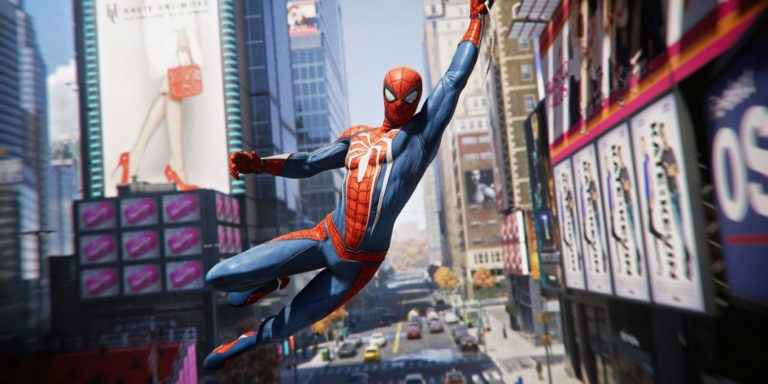 Insomniac Games has announced that Spider-Man: Game of the Year Edition is now available to grab on PlayStation 4, just ahead of the game's one-year anniversary on September 7. The re-release of the critically acclaimed superhero title includes the base game plus a wealth of downloadable content for the web-slinger's open-world romp.
Spider-Man: Game Of The Year Edition Revealed
The Game of the Year Edition adds the entire City That Never Sleeps DLC, which includes three new chapters of story to tuck into once you've finished the main campaign. Obviously, this makes it an ideal purchase for anyone who hasn't bought Spider-Man yet.
Here's what Insomniac Games' James Stevenson had to say on the PlayStation Blog:
It seems crazy that just about a year ago people hadn't yet had a chance to swing around Marvel's New York. We'll always remember that first E3 in 2016, when our teaser trailer surprised fans that we had teamed up with Sony Interactive Entertainment and Marvel Games to put our own spin on one of the most famous fictional characters of all-time. From working to nail web-swinging and acrobatic Spidey combat, to imagining a brand-new Spider-Man universe and storyline, and getting to build our own version of Marvel's New York – it's been a wild ride for all of us here.
Sony recently acquired developer Insomniac Games, so there's a strong chance that we'll get a sequel at some point. There's also the fact that Spider-Man achieved huge commercial success too, becoming the best-selling superhero video game of all time, surpassing Batman: Arkham City in the process.
Insomniac's take on the wall crawler is separate to the Marvel Cinematic Universe and other media, and follows a 23-year-old Peter Parker as he juggles his responsibilities as the masked superhero while working as a research assistant.
Read our full review of Spider-Man on PS4 here.
Source: PlayStation Blog