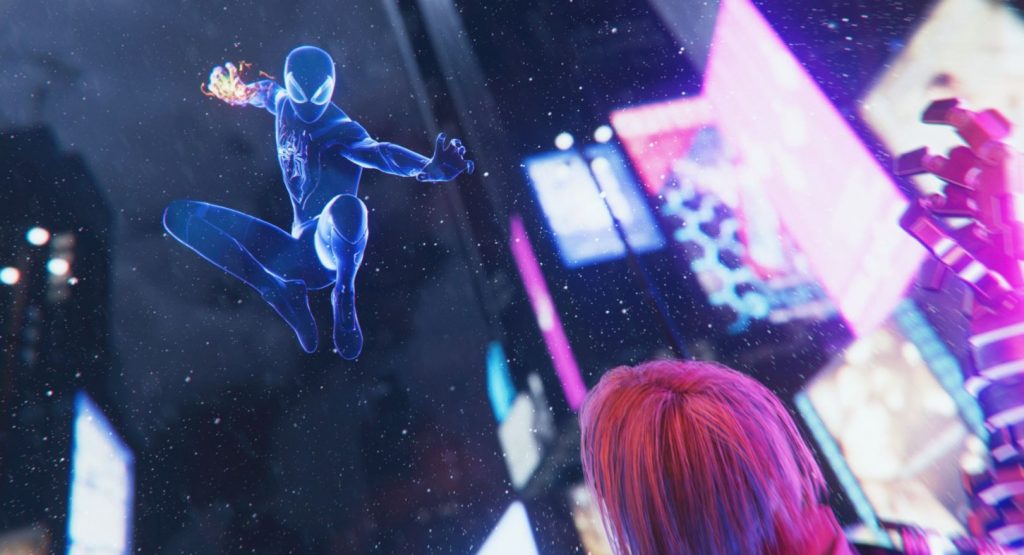 Sony has detailed how Marvel's Spider-Man Miles Morales will use PS5's DualSense Haptic Feedback in a new quote from the game's Creative Director Brian Horton.
In a new blog post, which detailed the PS5's DualSense-focused advert Insomniac stated how you will be able to feel where attacks are coming from and electricity crackling inside the controller as you pull off Miles' Venom Punch. The full quote is as follows:
"The haptic feedback precision allows us to do all sorts of new things. In Marvel's Spider-Man: Miles Morales, we'll be hinting to players which direction attacks are coming from by providing haptic feedback from the appropriate direction on the DualSense wireless controller. What does it feel like to use Miles's stealth ability? How does a Venom Blast feel? Because of the high resolution of DualSense wireless controller's haptics system, we can really push the dimensionality of the feedback. For instance, as you hold down Square to do a Venom Punch, you feel Spider-Man's bio-electricity crackle across from the left side of the controller, culminating in the right side on impact"
Miles Morales is set to release this Fall and a recent clip from the game re-emerged showcasing the stunning ray-tracing in the open-world action-adventure. On top of that, a brand new screenshot for the title was just revealed.
Marvel's Spider-Man Miles Morales releases this Holiday for PS5.