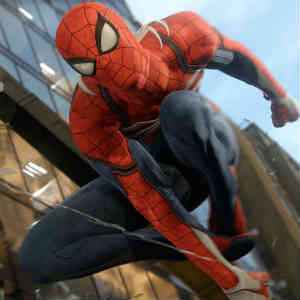 There's been rumors going around that the graphics in Spider-Man have been downgraded. The rumors were sparked by various screenshots of puddles in the game. Via social media, the debate began about why they look different to previous footage.
There's clearly a difference between puddles in the final build of Spider-Man and earlier images as this helpful Tweeter points out (by circling the offending water).
So the puddle was moved and replaced by a pile of boxes cause of compression?

Okay got it? pic.twitter.com/AgJsfTXAMh

— The Arachnid Is Lacking #Downgraded Spider-man (@lPoLEs_) August 26, 2018
James Stevenson, Community Director at Insomniac Games, has now clarified the concern of players. As you can see from the below tweets, it is clearly evident that Spider-Man hasn't been downgraded in any form. The game is set to become the best looking and playing open world superhero game from Marvel universe.
The downgrade in graphics, NPCs, traffic, lighting and no Raimi suit makes this one a hard pass for me ?

It's a shame because I was genuinely really excited for the game too…#SpiderManPS4 @insomniacgames @JamesStevenson pic.twitter.com/af95r1H5Nk

— Ultimate Spider-Man (@ULT_Spidey) August 28, 2018
The textures are the same or at least, not downgraded, but there are far more post effects. It's motion blur and DOF being used here which causes things to look blurry but it's effects on top of detail

— James Stevenson (@JamesStevenson) August 28, 2018
haha, I know you get it.

I will say the puddles were a usability / design thing, nothing to do with performance.

And seriously, lighting seriously changes the look for the materials, especially the suit

— James Stevenson (@JamesStevenson) August 30, 2018
Spider-Man is out exclusively on PS4 on September 7th. Players can expect reviews to roll out from September 4th onwards.