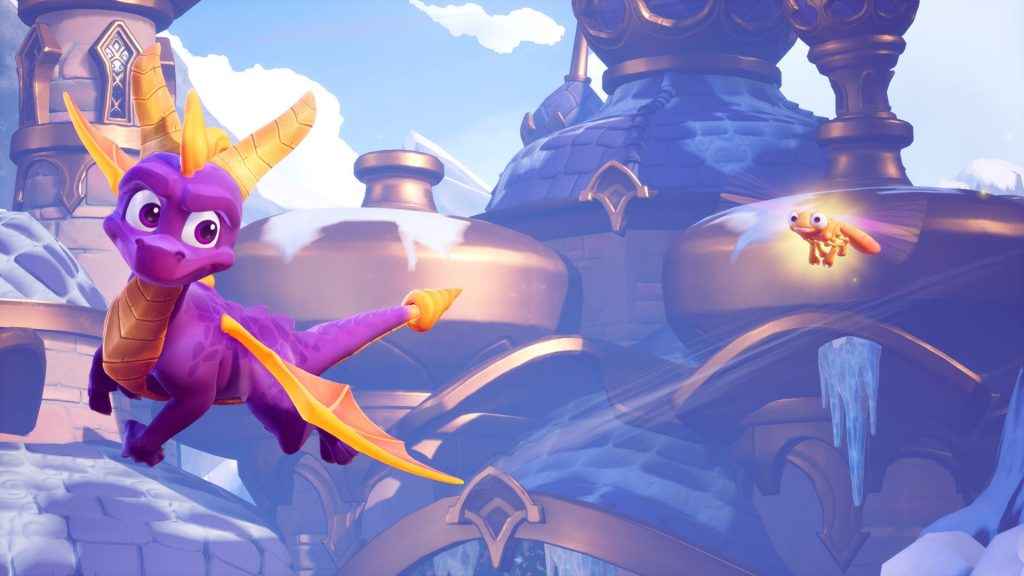 The Spyro The Dragon 1 PS4 trophy looks like it's not hard to achieve at all. Though it's not quite one of the easiest Platinum trophies to gain on PS4, the game has been out a matter of hours and one guy has nailed it in 5 hours 53 minutes, apparently.
Taking to Reddit, Tom_Flip94 has already posted a screenshot of his achievement of gaining the Gnasty's Demise trophy, one of the 37 Spyro trophies you need to collect.
He claims to have got 70% of these trophies on his initial run-through with friends and then went back to complete the rest. Great achievement!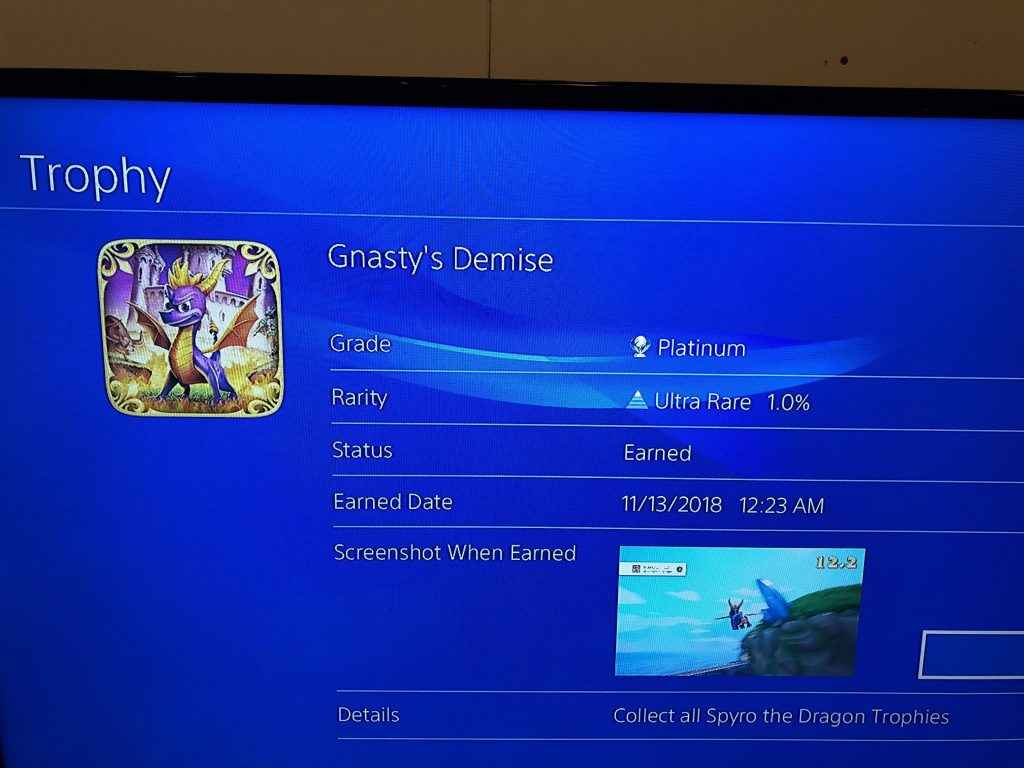 No doubt they'll be others trying to beat the current record! Let us know how you get on.
Other Spyro News