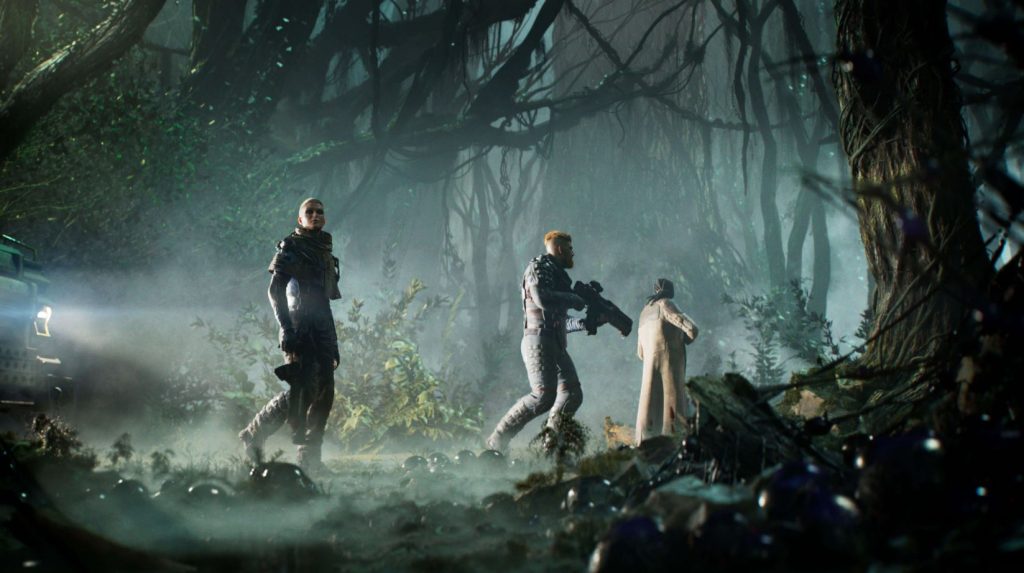 Square Enix has debuted a brand new story trailer for Outriders today, called 'Journey Into The Unknown'.
The new story follows the Outriders as they chase after the signal pulling them deeper into the world of Enoch. Of course, there are no spoilers here, but we do get a look at some brand new locations, as well as a few characters and cutscenes we haven't seen yet.
The new trailer originally debuted at today's Stadia Connect but comes a few weeks before People Can Fly are set to host their third Outriders Broadcast.
You can watch the Outriders Story trailer below:
The last Outriders broadcast shone the spotlight on the Pyromancer class, as well as highlighting the mission and campaign structure of the game. People Can Fly have also recently revealed that the game can last you up to 60 hours if you are determined to do everything.
We got the chance to check out Outriders earlier this year and came away impressed with our look at the opening of the game. You can read our impressions from then here.
Outriders releases later this year for PS5 and PS4.