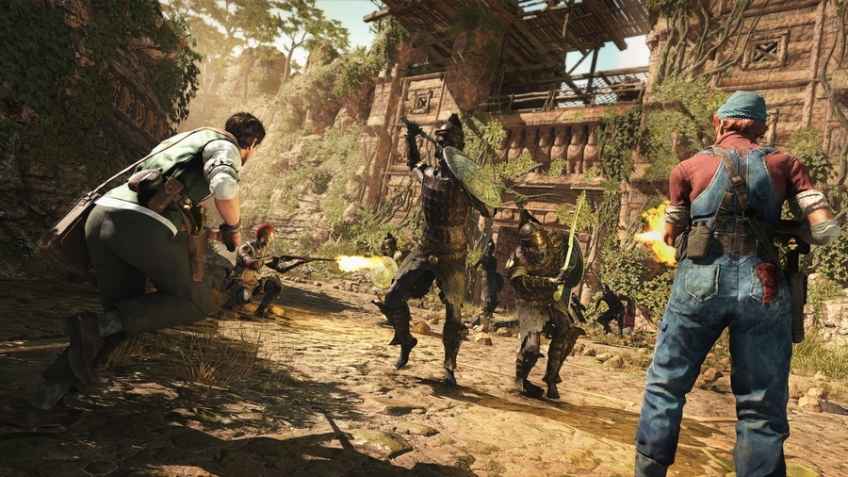 Rebellion, the nifty UK comic/game publisher, has announced its newest title, Strange Brigade, will be heading to PS4 late this Summer.
Strange Brigade Release Date
The cooperative shooter will drop on PS4 August 28, 2018, to be precise, and a new story trailer accompanies the news.
We get to see the intrepid adventurers battle monsters, puzzles, and deadly traps whilst exploring Egypt.
Pre-orders also went up today, and the Collector's Edition and all the goodies on offer were detailed also. You can build your own ruddy airship. That's definitely one of the cooler parts of any recent Collector's Edition for sure.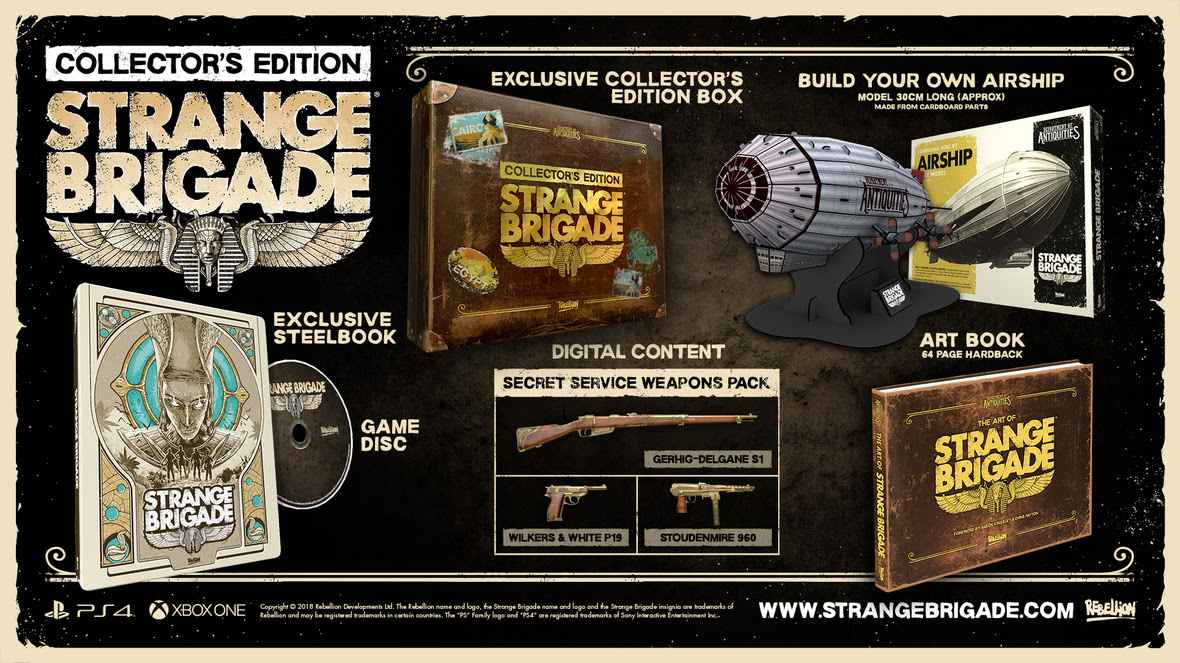 The gung-ho co-op action looks like great big daft fun, and if Zombie Army Trilogy and Sniper Elite are anything to go by, then we highly anticipate the Strange Brigade release date this Summer.