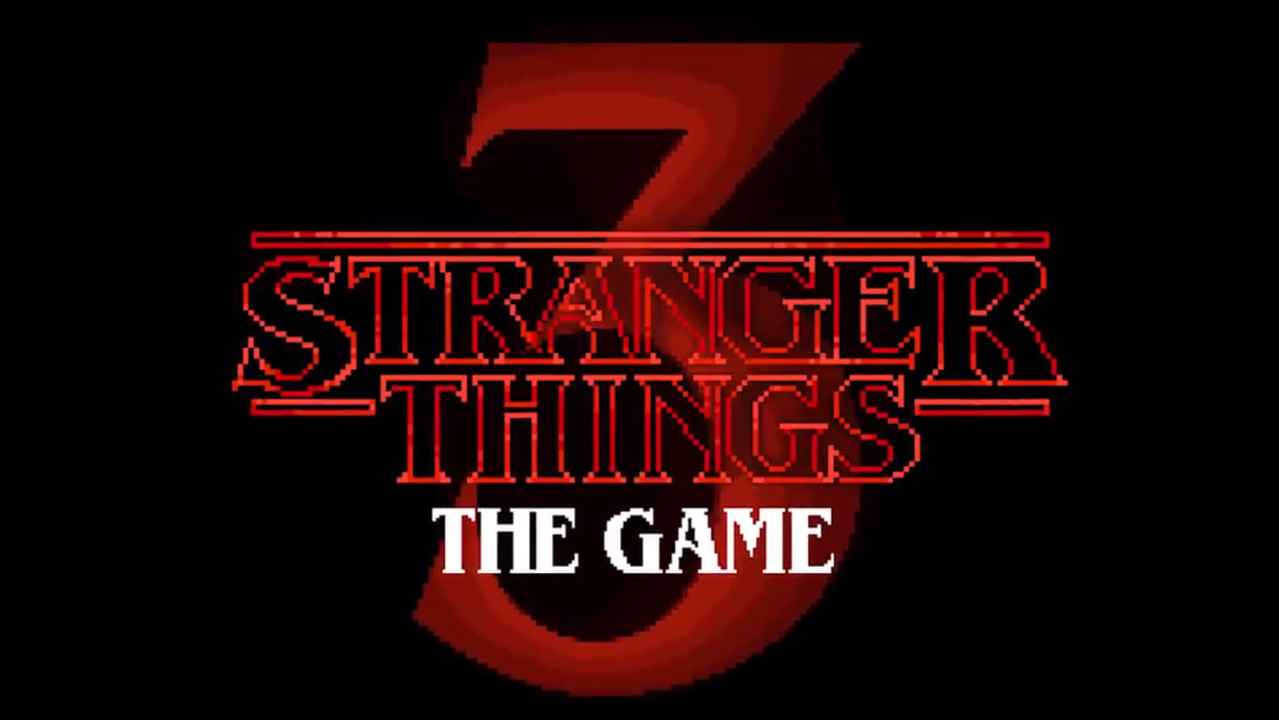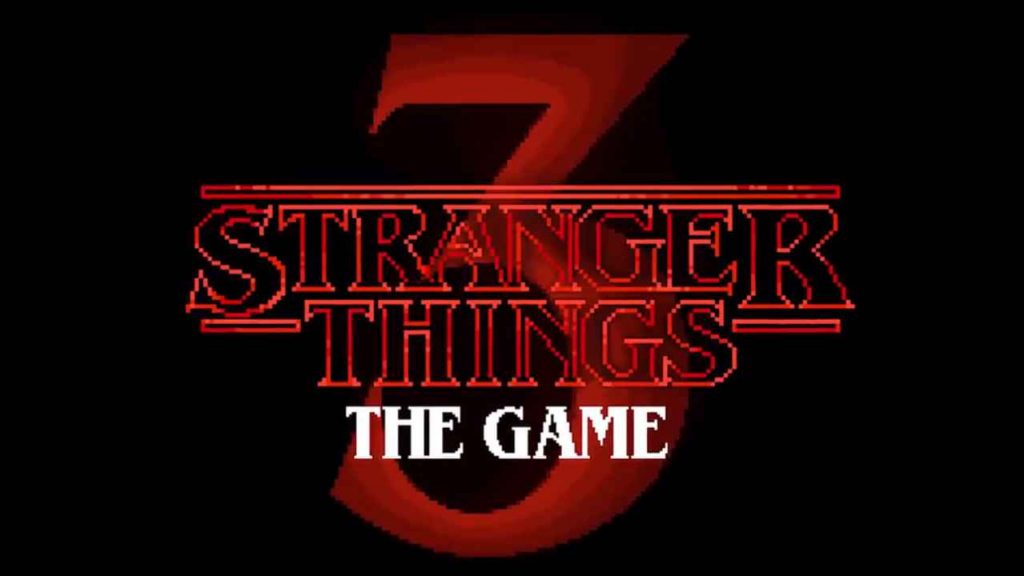 Stranger Things 3: The Game is out today and PS4 players have discovered that the game is noticeably more expensive on PS4 compared to other platforms.
On PlayStation 4, Stranger Things 3: The Game is listed as £24.99 or $19.99. This is strange given that almost all games are cheaper in the UK when converted into pounds. $20 games tend to cost around £16 in the UK, which is the case when you look at the Nintendo Switch version of the game.
Therefore, it seems that Sony has entered the wrong price for the game on the UK store. The price doesn't change when the game is added into the shopping basket either, suggesting that those in the UK are being charged extra for the game compared to other countries and platforms.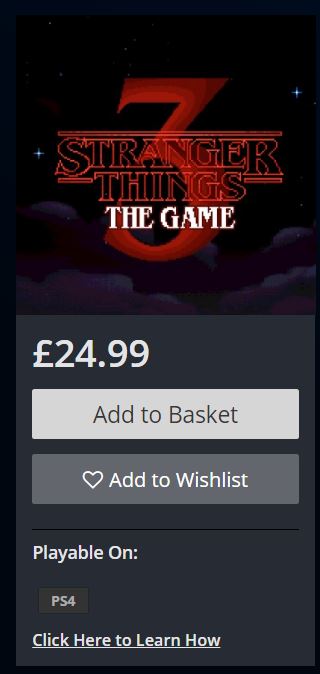 Stranger Things 3: The Game was a surprise announcement during The Game Awards last year. Showcasing some Retro-style graphics and following the third season of the show, we were left intrigued. However, since then we haven't heard too much about the game, with a new trailer here and there. Currently, a PS4 theme for Stanger Things 3 is available on the PlayStation Store.
Developed by BonusXP and published by Netflix. Stranger Things 3: The Game follows the events of the third season of the show which was also released today. You get to play as a number of characters from the show and team up in local co-op. As you explore Hawkins you will solve puzzles and battle evil entities from The Upside Down.
Once we have more information on whether this is the intended price or a mistake we will update this article.
Stranger Things 3: The Game is available now on PS4.
What are your thoughts? Do you think it is a mistake? Have you bought the game at this price without realising?