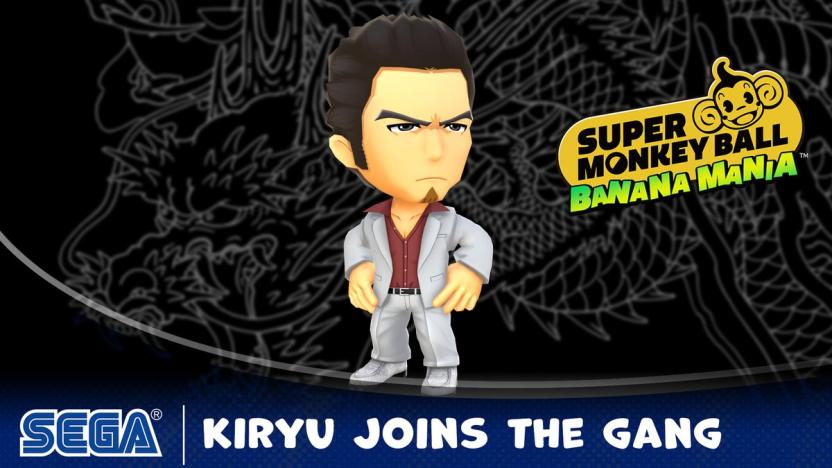 SEGA has announced that Kazuma Kiryu, the legendary Dragon of Dojima from the Yakuza franchise, will be joining Super Monkey Ball Banana Mania as a playable character.
Kirya-san (or should that be Kiryu-chan? Goro Majima would probably agree with the latter!) follows confirmation that Sonic & Tails will be making their way into the game, and like them, the Fourth Chairman of the Tojo Clan will be unlockable free just be playing the game.
While it doesn't look like Kirya will be beating up folks or smashing people over the head with a traffic cone, he still looks the business in his iconic clobber, even when rolling around in a massive ball. He can do no wrong in our eyes.
Super Monkey Ball Banana Mania is scheduled for release on PS5, PS4, PC, Nintendo Switch, Xbox Series X/S, and Xbox One on October 5, 2021. The game remasters over 100 stages from Super Monkey Ball and Super Monkey Ball 2, celebrating 20 years of the series following its 2001 debut on GameCube.