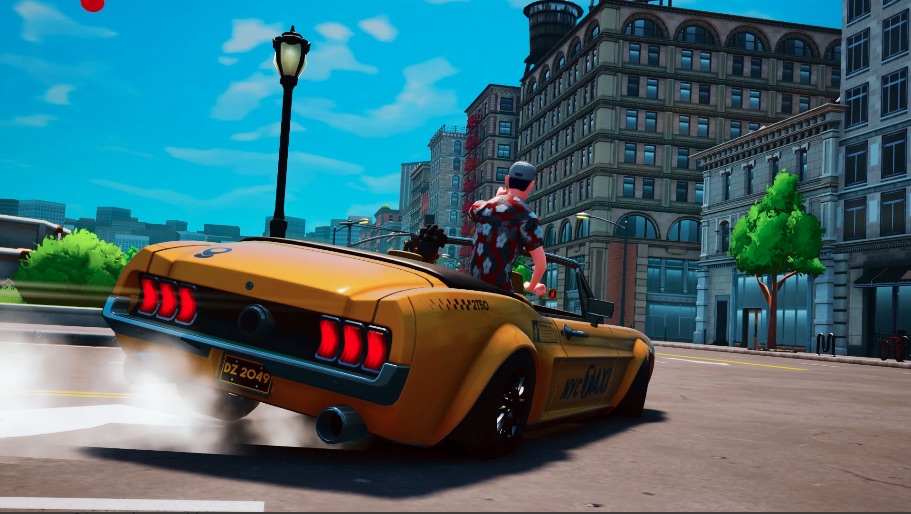 Remember Sega Dreamcast classic Crazy Taxi? Well, developer Team6 Game Studios is offering up a spiritual successor in early 2021 for PS4, Nintendo Switch and Xbox One in the shape of Taxi Chaos. Okay, it's not Crazy Taxi as such, but it's as close as you're going to get on a home console unless you boot up your old Dreamcast.
Due out on February 23, 2021, Tax Chaos sounds every bit as mad as the Sega classic, being described as "a fresh and modern take on classic taxi games where drivers can earn big fares by successfully picking up and dropping off customers at the destination of their choice."
Related Content – Sony PS5 Complete Guide – A Total Resource On PlayStation 5
The game includes unlockable cars and a huge city to race around in as you go about your objectives, which naturally involves picking up fares and dropping them off as quickly as possible.
Taxi Chaos will be available as a digital download and at brick-and-mortar retailers, and will be distributed by Sega in Japan and Asia alongside Epicsoft. Mindscape will be publishing the game in Europe and GS2 Games will be handling those duties in the US.