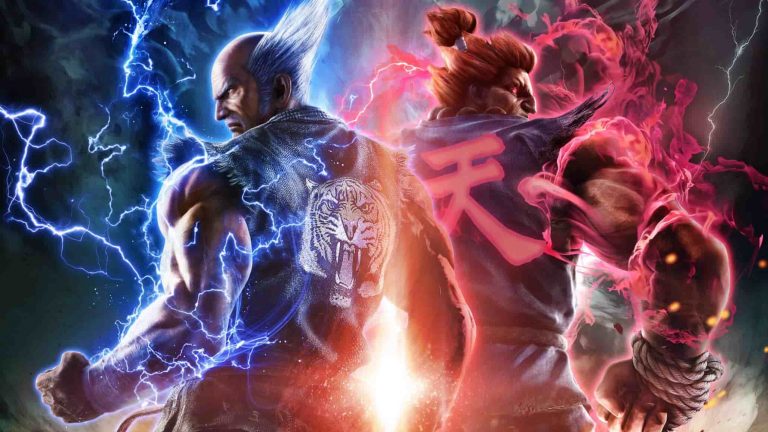 Tekken 7 head honcho Katsuhiro Harada has revealed that the development team considered having Morrigan from Darkstalkers in the game during production. Those of you who have played Tekken 7 will know that Akuma was featured as a guest fighter and played an important role in the story, but Morrigan was also considered.
Morrigan Could Have Appeared In Tekken 7
Speaking on Twitter (translated by EventHubs), Harada-san revealed that the idea came close to materialising, but it was ultimately abandoned.
To be honest, back in 2017 she was a prime candidate for us to want to bring in as a guest. And we were extremely close to contacting Ono over at Capcom for official permission. We had full confidence in being able to do her modeling and animations and having it do justice to the source material, but as for her gameplay it felt like making it feel the way it should for her would take a lot of time so we ended up abandoning it.
Akuma's appearance in Tekken 7 was pretty impressive to say the least, as he encapsulates Street Fighter's style perfectly, right down to the projectiles and super meter. Bringing that into a 3D realm couldn't have been an easy task for the developers.
Tekken 7 was released for PlayStation 4, PC, and Xbox One back in June 2017, and is currently on its third season of content.
The game's storyline focuses on the conclusion to the long-running Mishima family feud, which sees Kazuya and Heihachi squaring up for one last epic battle. Meanwhile, the roster has seen a number of new additions, including Josie, Gigas, Claudio, and Shaheen.
Read our review of Tekken 7 here.
Sadly, we're still no closer to finding out what's happening with Tekken x Street Fighter. However, it's obvious Akuma was a proof of concept in regards to seeing how SF characters translate to the Tekken universe.
Source: ResetEra