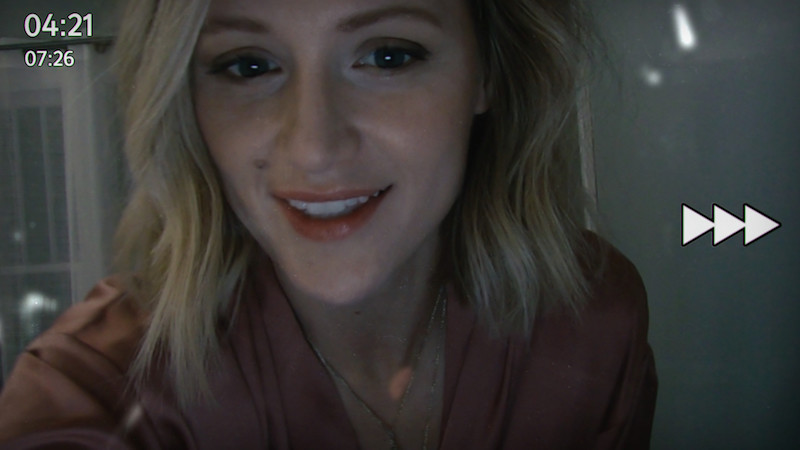 It looks like that a Telling Lies PS4 release is going to be happening imminently, as the trophies for the Sam Barlow created FMV thriller have seemingly leaked as reported by Exophase.
Previously exclusive to PC before making the leap to other platforms, Telling Lies is the next game from Sam Barlow, the same chap you brought us Her Story which is a brain tinkering FMV mystery adventure where you must piece together the twist and turns of a tragedy that has affected a young woman.
Very much following a similar trend, Telling Lies once again wields its FMV thriller beats with aplomb but expands the scope greatly over its predecessor. In Telling Lies, players find themselves hacking into an laptop that is stuffed with a stolen NSA database containing private video footage of four strangers across a two year period of time. What links them however is a terrible incident and it's up to you to piece together the clues, examine the evidence and discover the truth.
As soon as a Telling Lies PS4 release date has been announced we'll be sure to let you know. In the meantime, you can catch the trophy list below (obviously spoilers follow from this point).
Telling Lies PS4 Trophy List
All Done – Platinum
Unlock all trophies.
Hey – Gold
Make it past 1am
All work and no play – Gold
Make it past 2am
Nocturnal animals – Gold
Make it past 3am
You're a vampire – Gold
Make it past 4am
Time is running out – Gold
Make it past 5am
Sunrise – Gold
Headed out onto the roof
Full Upload – Gold
Uploaded the entire data set
Pointless Game – Bronze
It's the taking part that counts
Animal Logic – Silver
Cats can't type
Organizer – Bronze
You like tagging things
Librarian – Silver
You like bookmarking
Taking out the trash – Silver
Tidying up the desktop
Hypertextual – Gold
Clicking down the rabbit hole
0.00%
Missing King – Gold
The game is rigged
Forgot My Password – SIlver
It`s not "password"
Source: Exophase