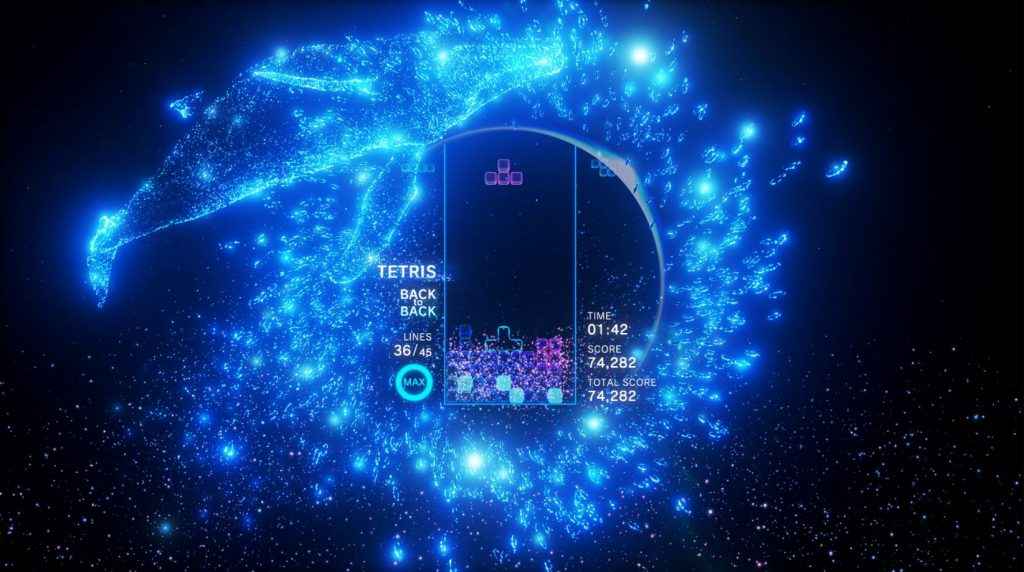 Enhance, the studio behind Tetris Effect, announced today that a free demo will be releasing for the game this week. The free demo will be available from 1 November to 5 November. The demo can be downloaded from the PlayStation Store. It will allow you to play the game in traditional 2D or in VR, via PlayStation VR.
Tetris Effect Demo – What is Tetris Effect?
Tetris Effect is the latest game from Enhance and Tetsuya Mizuguchi, creator of Rez and Lumines. It takes the traditional game of Tetris and adds a cascade of colours and effects to create a unique looking experience. On top of that, the game includes some great music such as the song featured in the game's reveal trailer.
Full VR support for the game will transport you fully into the cacophony of sound and colour that the game creates. It is looking like a promising title and a great addition the library of PS VR games.
Recently, the game's pre-order bonuses were revealed, including a PS4 Theme.
Tetris Effect fully supports PlayStation VR. PS VR just celebrated its second birthday with a bunch of new announcements. Firstly, Borderlands 2 VR was announced and is releasing this year. Firewall: Zero Hour has also received some new cosmetic DLC. Megalith is a hero shooter coming to PS VR early next year.
Finally, we just reviewed The Exorcist: Legion VR and gave it a 9. Our reviewer, Eric Hauter, said that "Fun Train has delivered a game that, for a franchise title, is surprising in its quality."
Are you going to play the upcoming demo for Tetris Effect?