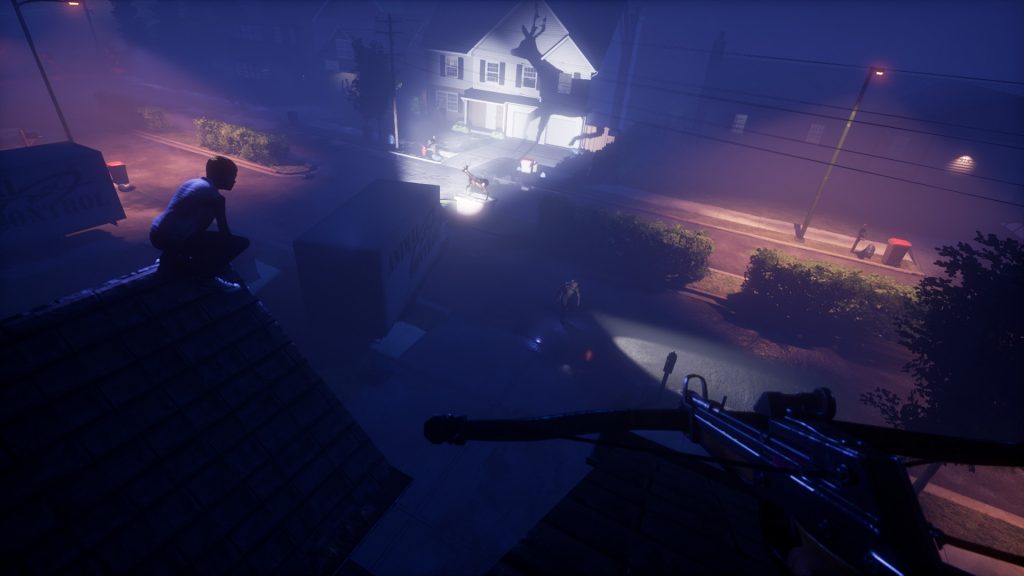 The Blackout Club is a 4-player co-op survival horror game coming to PS4 on July 30, 2019. The game is launching in its 1.0 state after being available in early access on PC.
Question, the developer behind The Blackout Club, is made up of developers who worked on Thief and Bioshock 2. The game is launching with a slate of new content beyond what is available in Early Access.
The game takes place in Redacre where something dark lurks underneath the streets. None of the adults will believe you; therefore, it is up to you and your friends to find out. With your friend missing, you venture out into the streets at night, discover the cult activities happening in secret, and ultimately attempt to save your friend.
You can check out the original announcement teaser below:
The Blackout Club looks like an interesting take on survival horror. Co-op adds a new flavour to the formula. I am intrigued to get my hands on it and see just what is happening in Redacre.
Indie games were a dime a dozen at E3 2019 a few weeks ago. Spiritfarer is a gorgeous management sim, where you can hug every character in the game. So, of course, you have to play this game. Also, the hand-drawn animations are stunning. Bloodroots is an inventive take on the Hotline Miami formula, with you being able to use any object in the environment as a weapon, including a carrot and a rubber duck.
Black Desert Online, the hit MMO will finally be making the jump to PS4 later this year after years of speculation from fans. Rebellion is also bringing the Sniper Elite franchise to PSVR, with the appropriately named Sniper Elite VR.
The Blackout Club leaves early access and releases for PlayStation 4 on July 30, 2019.
What are your thoughts on The Blackout Club?