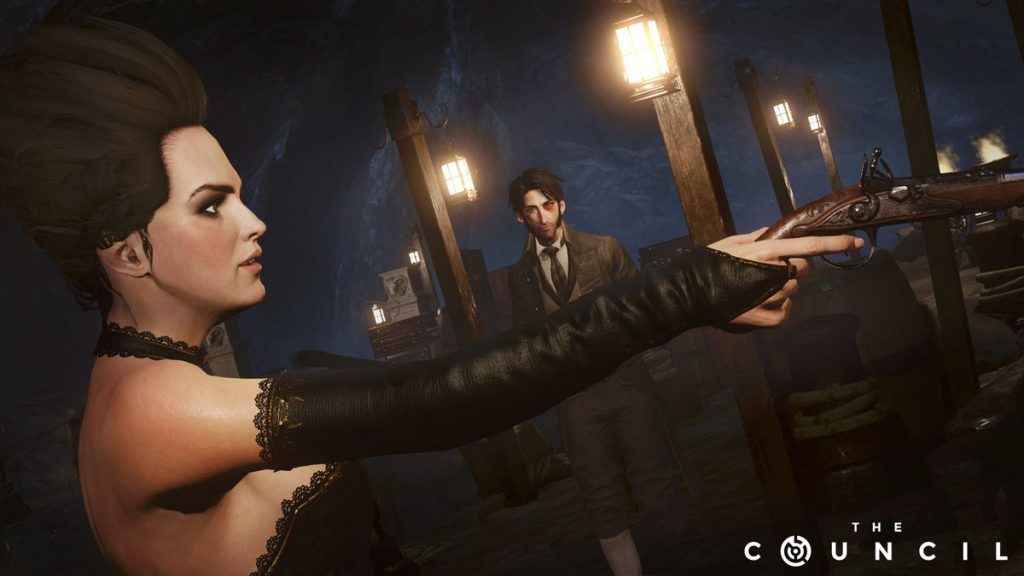 The Council Episode 4 release date has been confirmed by developer Big Bad Wolf. The episodic, interactive, mystery graphic adventure, delivers its penultimate episode on PS4, Xbox One and PC.
The Council Episode 4: Burning Bridges once again sees players having to make a variety of choices and face the consequences of their actions. In this episode, we head towards endgame and explore the catacombs under Mortimer's Island.
Episode 4: Burning Bridges sees allegiances explained, rivalries come to a head, and the ghosts of the past begin to catch up to the inhabitants of the island. Your decisions will haunt you as you decide the fate of Louis, Mortimer, and the world itself.
To catch up on the series, check out our reviews below:
The Council Episode 4 Release Date
If you've bought the Season Pass, you'll be able to play Episode 4 on September 25. Alternatively, you can buy it separately and play from September 27, 2018.
And, here's some new screenshot from The Council Episode 4.