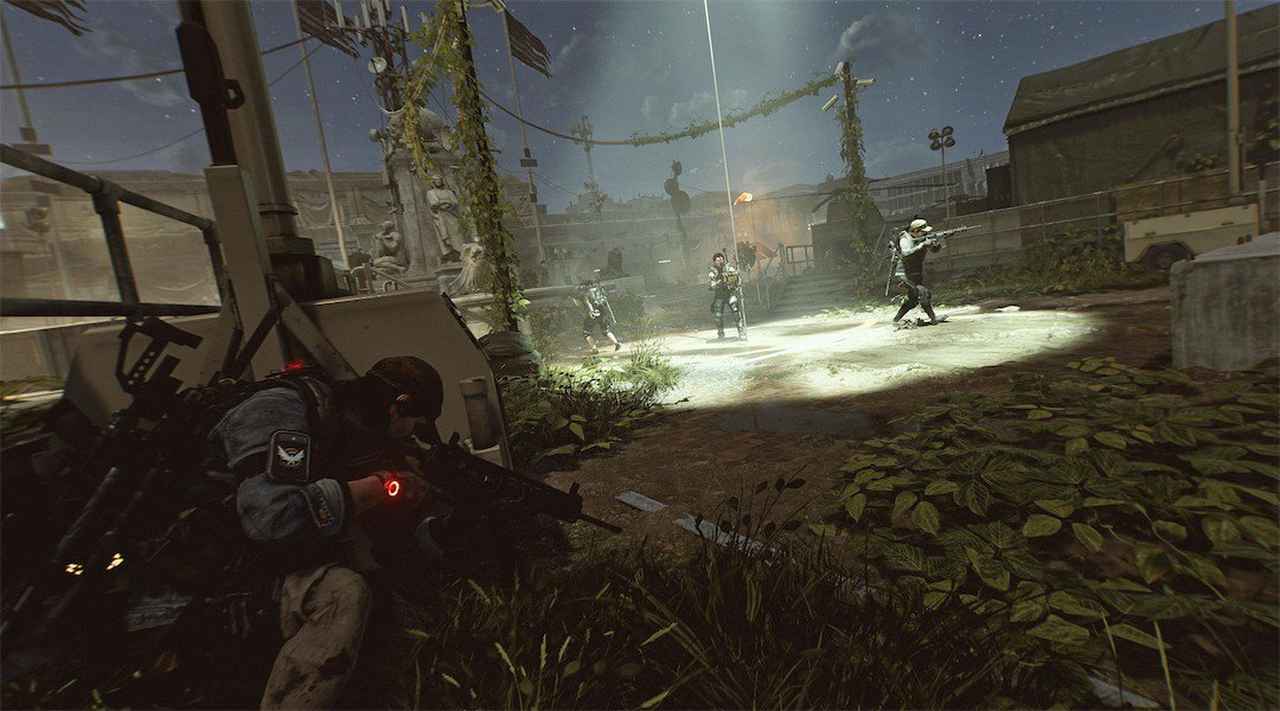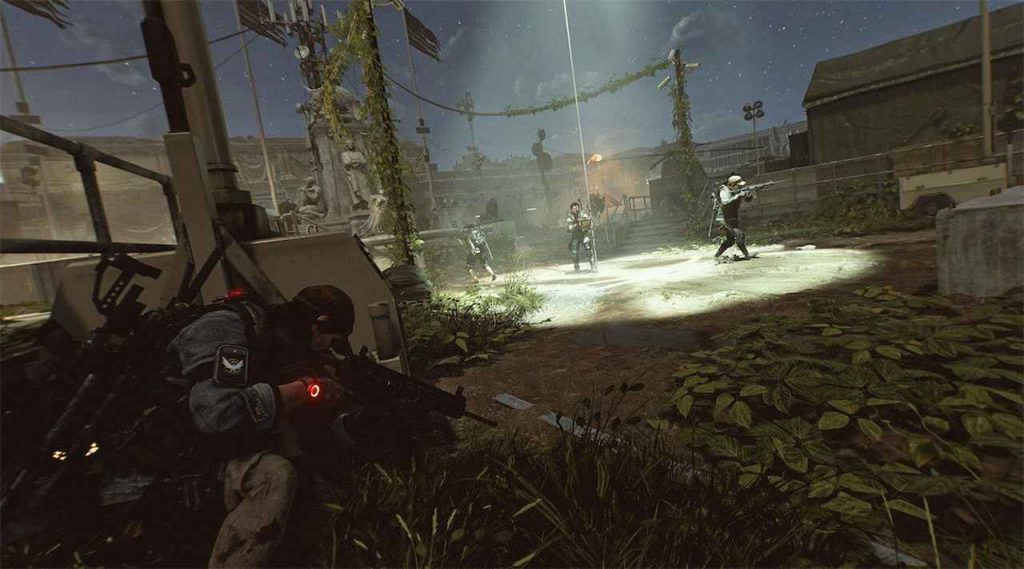 The Division 2 has a lot of skills to purchase. However, when you get halfway through the story, the Dark Zone will open up for you. After completing the Dark Zone East Recon Side Mission, you will be able to talk to Senait Ezera on the second floor of the White House. She offers a selection of perks to choose from, that grant you benefits whilst in the Dark Zone.
However, these work differently to the normal game's perks and skills. At each tier, you can only select one perk to equip. This means that you will have to weigh up the pros and cons of each perk and choose one that fits your playstyle. New tiers unlock after levelling up 5 times in the Dark Zone, all the way up to level 50.
The Division 2 Dark Zone Perks List
Tier 1 – DZ Level 1

Bag Space – Grants 1 additional contaminated item inventory slot.

Tier 2 – DZ Level 5

Terminator – 25% increased Dark Zone XP for eliminating other players.
Sight Seeing – 25% increased Dark Zone XP from clearing landmarks.
Brekain' the Law – 25% increased Dark Zone XP from surviving a rogue timer.

Tier 3 – DZ Level 10

Daily Winner – Daily rewards from the DZ Safe House.

Tier 4 – DZ Level 15

Sleight of Hand – 10% reduction in time to complete rogue actions.
Bounceback – Rogue cooldown reduced by 10%.

Tier 5 – DZ Level 20

Keeper – 50% chance to automatically secure 1 dropped contaminated item on death.

Tier 6 – DZ Level 25

Keymaster – 25% chance to acquire DZ keys from loot crates in a DZ.
Explosions! – 25% chance to acquire grenades from loot crates in a DZ.
Medic – 25% chance to acquire armor kits from loot crates in a DZ.

Tier 7 – DZ Level 30

Vanish – Nameplate visibility to other agents is reduced while rogue.
X-Ray Eyes – Rogue nameplate detection range increased.

Tier 8 – DZ Level 35

More Loot – Additional rewards for completing DZ alerts and clearing landmarks.

Tier 9 – DZ Level 40

Double Daily Winner – Additional daily rewards from the DZ Safe House.
No Honor – Daily rewards available in the Thieves' Den.

Tier 10 – DZ Level 45

Keep It Clean – 10% increased chance for contaminated item to drop.

Tier 11 – DZ Level 50

Get To The Chopper – 25% faster extraction arrival time.
Can't Catch Me! – 25% faster manhunt bounty clearing.
On Your Feet, Soldier – 25% faster revive of other SHD agents while SHD.
Dark Deeds – 25% increased Thieves' Den Triangulation added from rogue actions.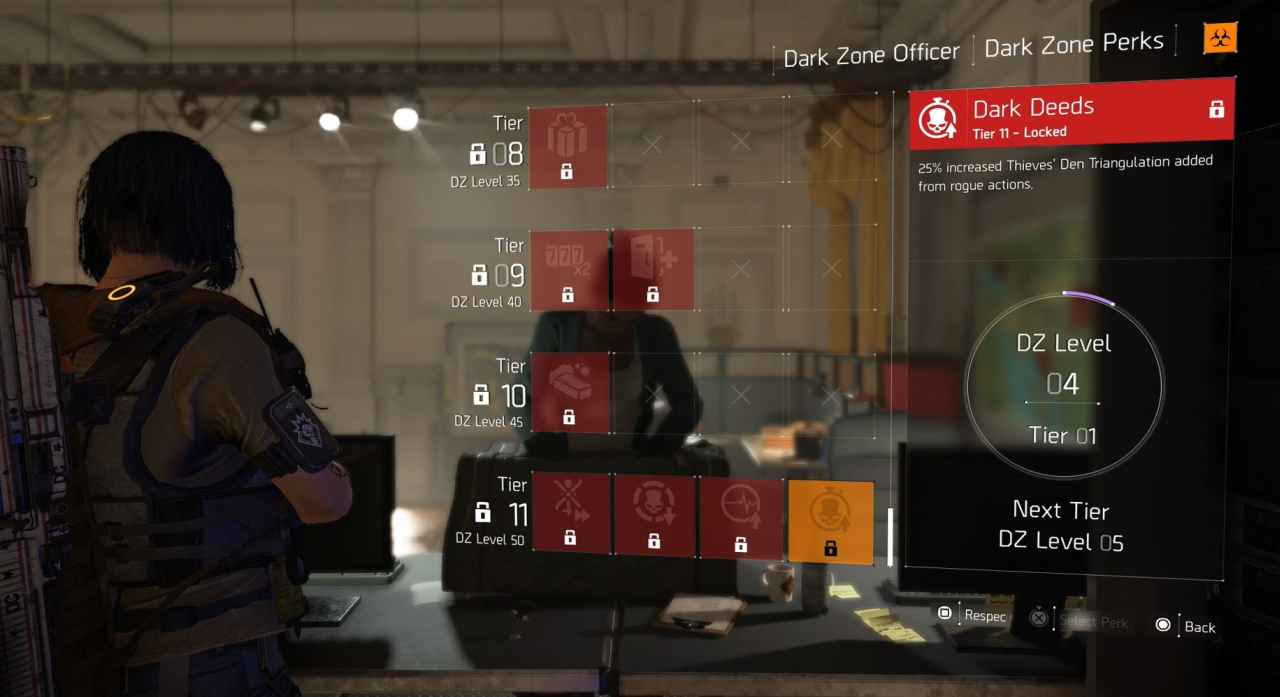 Which The Division 2 Dark Zone Perk To Unlock
As you can see their are a lot of tiers and they all do different things. Of course, tiers with only one perk will be permanent upgrades. However, deciding on a perk should be entirely dependent on what you intend to do in the Dark Zone. If you want to clear Landmarks, pick perks that benefit you whilst doing that.
If you are in a team, pick bonuses that support your fellow Agents. If your goal is to go Rogue and kill other players, then choose perks that support you whilst you do this.
We recommend choosing XP bonuses for clearing Landmarks, as that should be your first goal in each Dark Zone. This will help you to level up fast. Tier 6's Keymaster ability is also a good choice as it will allow you to get better loot.
That concludes this guide! We hope it has helped you get started in The Dark Zone. You can check out our recommendations for Skills to buy in the campaign. We also have a lowdown on Control Points and how they work. We also have a hub of all of our The Division 2 content.