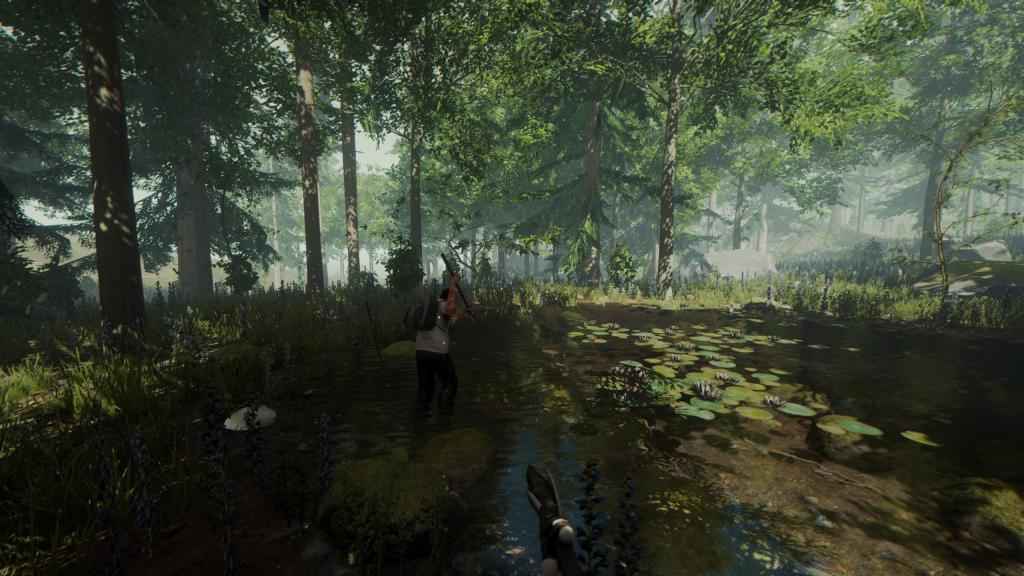 Fans of deeply unsettling survival-horror games, mark your calendars! The Forest release date has been revealed over on the European PlayStation blog.
It's reasonably soon, too: the 6th November 2018.
The Forest Release Date: Why Fans Should Be Excited For Endnight's Debut Title
As well as providing a concrete release date for its upcoming title, developer Endnight Games also took the opportunity to remind players why they should make room for The Forest in their busy winter gaming schedules.
First and foremost, the central story is rather compelling for a survival game.
The Forest casts you as a father looking for his missing son after you both survive a passenger plane crash. You'll have to find food and water, and as night approaches build a fire and shelter to keep warm. Although tranquil at first, you soon find there is something sinister lurking in the trees.
Moreover, there's a level of creative freedom in The Forest that's sure to entice those who're bored with the somewhat generic feedback loop of other, more traditional survival games.
Players aren't told what to do or where to go. Instead, they are free to find their own path through the game's unsettling environments, claustrophobic cave complexes, and various gameplay systems. Some, for instance, might focus on combat whilst they explore the acres of woodland that surround them in search of their lost child. While others might largely delay their mission in order to build the most impressive base possible.
Constructing their ideal base using any combination of the available pre-fabricated templates or The Forest's extensive custom-building mechanics. Whilst, thanks to its fully interactive world, crafting their own survival resources using whatever comes to hand: animal skins, foliage etc.
Multiplayer Co-Op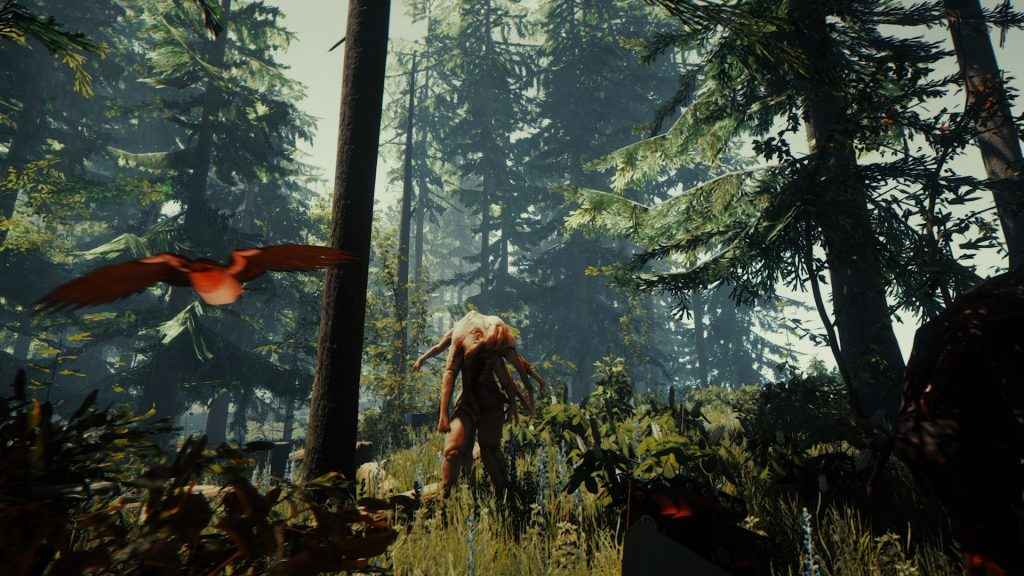 The Forest also boasts a multiplayer component. Letting groups of up to four friends join forces to tackle the insidious threats hiding amongst the trees and learn how to survive in this hostile environment.
Indeed, though Endnight originally envisioned The Forest as a single-player game, the team now feel multiplayer is the best way to experience everything it has to offer.
Those interested in getting hands on with The Forest before it releases on the 6th November can do so at PAX West this weekend. Assuming they're attending, of course. It'd be a bit tricky if they weren't.