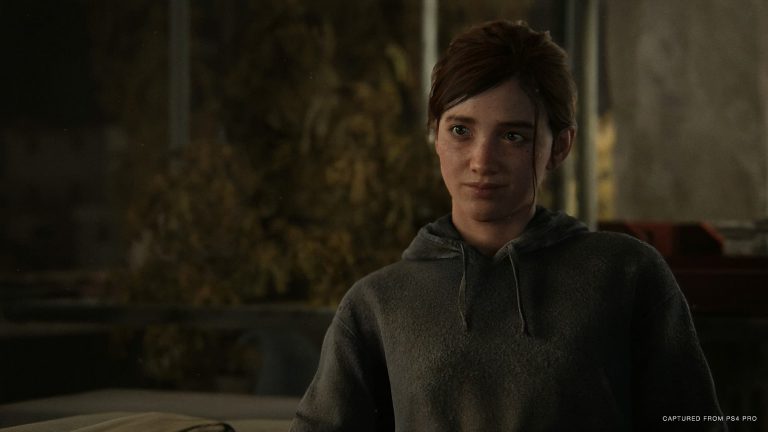 Speaking in the latest issue of Official PlayStation Magazine UK, The Last of Us: Part 2 co-writer Halley Gross has revealed that protagonist Ellie is 'driven by love' in her mission for Naughty Dog's much-anticipated post-apocalyptic sequel.
Initially, the teaser trailer for the game revealed the potty-mouthed heroine was out to avenge someone (possibly Joel, who back then people thought had snuffed it and was merely a figment of her imagination), but it seems Dina is also a driving force behind her actions, too.
The Last Of Us: Part 2 Plot Sees Ellie Driven By Love
Here's what Gross had to says on Ellie's state of mind:
Obviously Ellie experiences this deep trauma, it has an impact on her that's going to affect how she engages with the world. That's going to affect her tone as we sort of descend through that. That being said, Ellie is driven by love. It's love that sends her on this mission for justice. It's love that she feels for Joel, for Dina – these moments that buoy her.
The Last of Us: Part 2 is schedule for release exclusively on PlayStation 4 on February 21, 2020. The game will be supported by a number of different editions, including a US-exclusive Ellie Edition, which features a range of physical extras.
While the game will not feature a multiplayer component, Naughty Dog has said that its online plans for the sequel will be made available at some point down the line. In fact, it's rumored The Last of Us: Part 2 Online will be a PS5 launch title.
The Last of Us: Part 2 takes place five years after the events of the original game, and sees a 19-year-old Ellie on a mission of revenge. Joel is returning too, and Naughty Dog says he'll play a 'major part' in the game.
Source: OPM UK Issue 168 (December 2019)