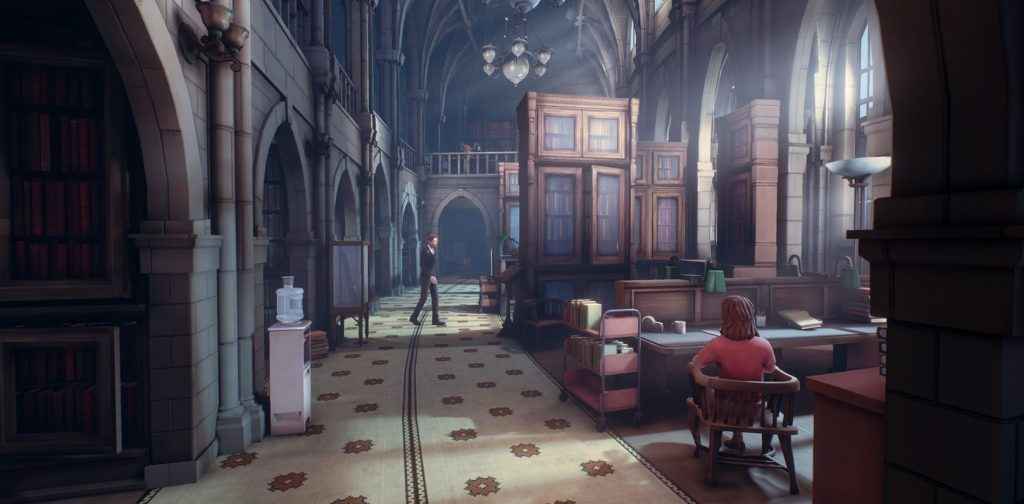 The Occupation release date has been confirmed! Why is this good news you ask? Well, it's good news because The Occupation is a superb, politically driven espionage adventure and we thought as much when we took an extended hands-on with the game late last year.
The Occupation Release Date Confirmed For PS4, PC, Xbox One
Happily then, we can report today that developer White Paper Games have confirmed the release date for The Occupation via a press release that you can catch below:
You are the reporter. You decide the narrative.

San Francisco, CA July 24, 2018— The Occupation, White Paper Game's first-person, fixed-time, investigative thriller published by Humble Bundle, will be released digitally on Humble Store, Steam, the PlayStation Store, and the Microsoft Store on October 9. Now, White Paper Games is excited to announce that it has partnered with Sold Out to release the physical versions on PlayStation 4 and the family of Xbox One devices, including the Xbox One X, the same day.
Also to help you get an idea about what The Occupation is all about, we've attached the announcement trailer for the game below. Check it out!
Source: White Paper Games