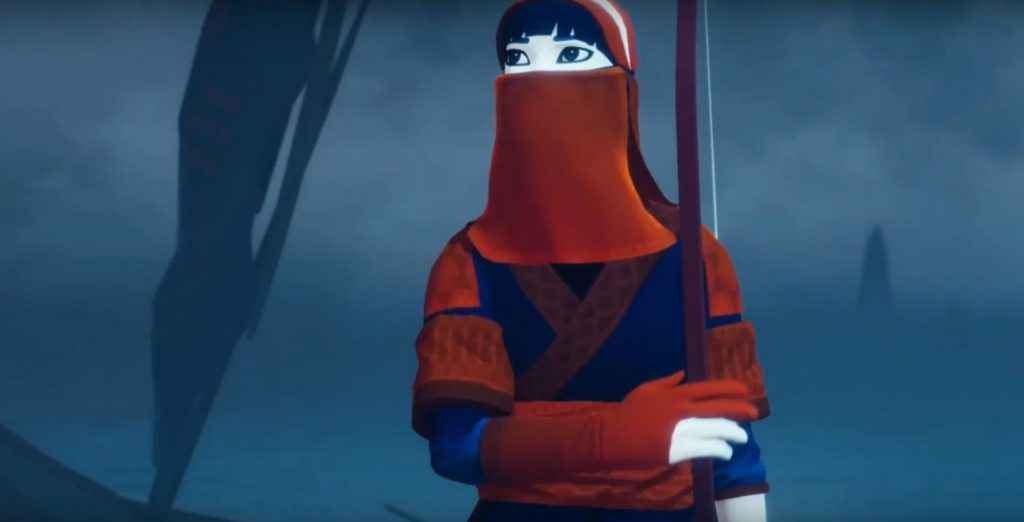 Following the announcement and trailer for The Pathless at The Game Awards 2018, further details have dropped. The creators of Abzu, Giant Squid, have revealed that The Pathless is a mythic adventure set on a cursed island.
Accompanied by an eagle who is your companion, you play as an archer exploring the forests where ancient ruins and danger lurks. You'll be hunting down prey, but they'll also be hunting for you!
Graphically, The Pathless adopts a similar art-style to Abzu and Giant Squid have put a lot of focus on the archery side of gameplay. Players will run, jump and glide while being able to pull of trickshots and chain together killing combos.
This is all about fluid movement, one of the highlights of Abzu, and the eagle plays an important part in the game, helping you to glide through the air.
In terms of the setting, Matt Nava, Creative Director of Giant Squid, says that.
When we were starting this project, I traveled to the pine and redwood forests of Oregon and Washington to feel that connection for myself. Those dense woods evoke the sense of being in an ancient world, lost in time. We are evolving the technology we used to make Abzû to recreate that mystical feeling in The Pathless, with an even bigger world full of history, secrets and beautiful spaces.
A release date for The Pathless, which will be exclusive to PS4, has yet to be announced.
Check out all the game announcements from The Game Awards 2018.
Source: PlayStation Blog