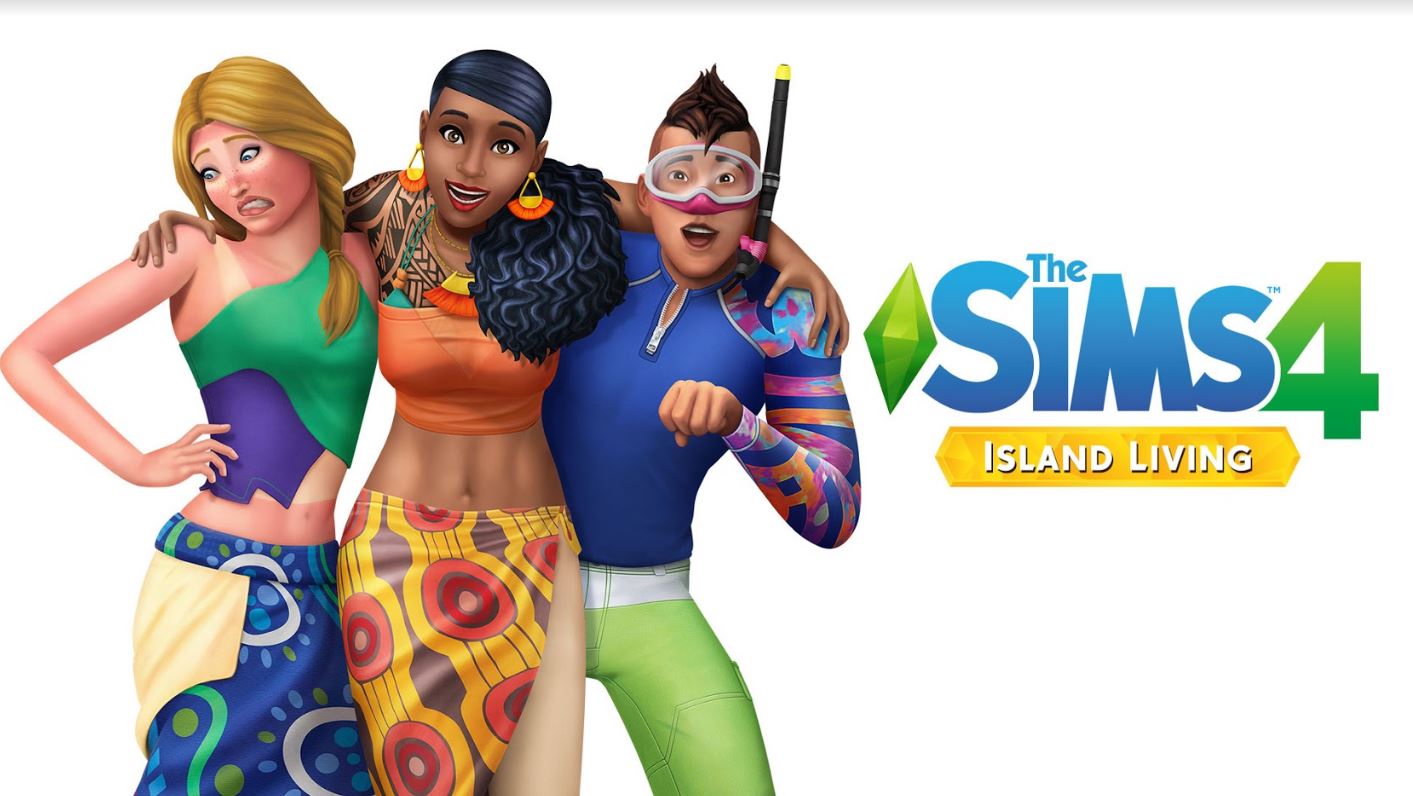 The Sims 4 Island Living DLC is the next expansion pack for the simulation game. EA revealed the new pack during EA Play at E3 2019.
Island Living for the Sims 4 takes you to a more laid-back lifestyle, with beaches, dolphins and even mermaids. The new pack comes to PlayStation 4 on July 16, 2019.
A press release details the new pack in some more detail:
"With Island Living, the development team wanted to give players the chance to escape with their Sims to a peaceful, unique paradise and truly connect with nature," said Mike Duke, Senior Producer of The Sims 4. "This expansion will enable fans and their Sims to find their bliss, whether it is relaxing under a palm tree on the beach, befriending a mermaid along the coral reefs, or protecting the Sulani environment and ensuring that the island becomes more beautiful than ever."

The expansion pack introduces the beautiful, sun-soaked world of Sulani, where for the first time in The Sims 4, Sims can enjoy activities in the clear blue waters surrounding the island, setting sail in a peaceful canoe or going on a wild aqua zip ride alongside pods of playful dolphins that surround the island. Sims can also swim to their heart's content, build sandcastles on the shore, or kick back and relax under the sun. Sims will immerse themselves into the Sulani lifestyle by learning local folklore, tasting traditional delicacies, dressing in tropical garb or decorating their new oasis with objects inspired by the local culture.

Players can try out a new conservationist career for Sims who want to make a change in their newfound home and play with life like never before. The more Sims clean up and care for their environment, the more lush and full of explosive nature it becomes. Or Sims will take on protecting beachgoers as a lifeguard, taking on odd jobs or fishing for their next meal.
You can check out the trailer below:
EA Play is home to a number of new announcements and reveals, including new looks at Apex Legends, EA Sports FIFA, and Battlefield V. You can watch all of the livestreams, as well as every conference at E3 2019 on our E3 2019 Livestream page.
Struggling to keep up on the news at E3? Check out our full E3 Announcements and News list, containing every reveal during the week-long show across all the conferences. You can also check out a variety of rumours that are surrounding the show. If you would prefer to see the reveals as they happen, you can take use our E3 2019 live feed, which will update with brand new announcements as they happen.
The Sims 4 is available now on PlayStation 4. Island Living releases on July 16, 2019.