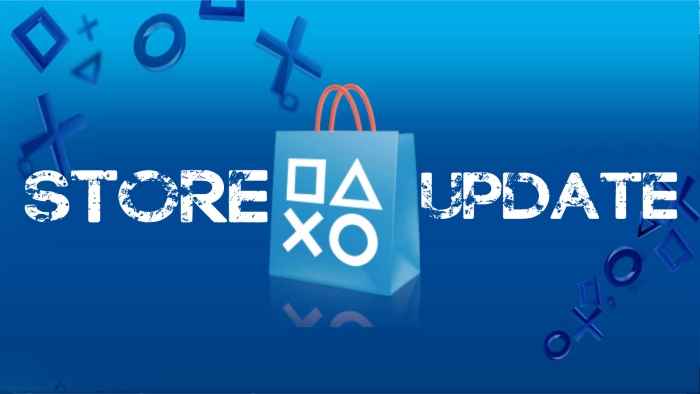 The latest PSN Store update kicks in on March 13, 2018, and with it comes a host of new PS4 games. Though there's plenty more to choose from, we've put together our top 5 recommended PS4 games that are definitely worth checking out this week.
Looking for the best PS4 games to buy this week on the PlayStation Store? Here's our top picks.
Top 5 Recommended PS4 Games
Burnout Paradise Remastered
The Burnout racing series is back. Though it's a not a brand-new entry in EA's popular series, Burnout Paradise Remastered has been given a stunning graphical overhaul.
With a stunning original soundtrack, blisteringly-fast gameplay, and all bonus content unlocked from the off, if you've never sped around the streets of Paradise City or simply want to return to its new shiny streets, then you're in for a treat!
https://youtu.be/f4JqCmt9hzE
The Council - Episode 1
The first episode in a new narrative-driven series from Big Bad Wolf is compelling. Unravel a tale about secret societies in the 18th century. Murder is afoot in episode one of this point-and-click adventure.
In our review, we wrote: "The Council Episode One is a thunderously promising start for this fresh, sophisticated and intelligent take on the narrative adventure."
Devil May Cry HD Collection
There's never been a better time to play the first three DmC titles. In these remastered versions, which includes Devil May Cry, Devil May Cry 2 and Devil May Cry 3: Dante's Awakening Special Edition, the fast-paced action at 60 FPS has never looked better.
With sharper character models, a bump in resolution to 1080p, Dante is back with style carving up enemies in this demonic hack and slack action game.
QUBE 2
The sequel to the cult puzzle game Q.U.B.E is brilliant. Taking a narrative approach through Q.U.B.E 2's detailed sci-fi environment, players are tasked with manipulating blocks to power up generators.
In our review we concluded: "Q.U.B.E. 2 is the best puzzle game the genre has seen since Portal 2".
Surviving Mars
There's ton of building simulation games out there, but Surviving Mars offers something a little different. Tasked with building a space colony, players need to use strategy to build and manage a colony of survivors on the Red Planet.
Like any simulation game, it looks incredibly in-depth and is sure to provide hours of gameplay for fans of the genre.
All the PS4 games listed, and many others, will be available to purchase from the PlayStation Store from 13 March, 2018. Looking for more great games? Check out our list of best PS4 exclusives and best indie games on PS4.