In terms of triple-A developers creating strange new games and trying out new ideas, Ubisoft is one of the ones that should spring to mind. And, it looks like they are at it again with Roller Champions. According to SpielTimes, the game is a five-on-five multiplayer Roller Derby game, where players skate around a track counter-clockwise passing a ball between each other.
On top of the promotional art above, we also have an image of the menu, showing that you will be able to customise your competitor, likely with Skins, new equipment, and emotes.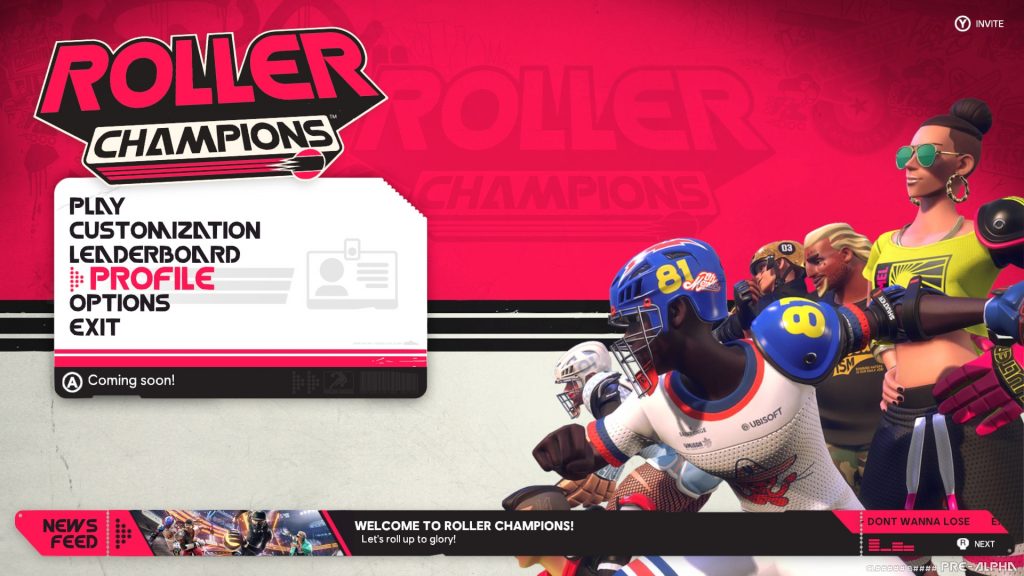 SpielTimes also reports that the game will play in a similar arcade-style to Rocket League. Roller Champions is set to be showcased at Ubisoft's E3 Press Conference, with an extended demo. It is unclear if the game will be playable at the show. You can also check out 45 seconds of gameplay on SpielTimes's website, which showcases some of the environments in the game. Those environments feature the Ubisoft logo.
We are not sure who is working on the game within Ubisoft; however, a good guess would be Ubisoft Annecy, who developed the SSX-style Steep.
Last month, Ubisoft confirmed that they have four games releasing before March 2020, including the recently announced Ghost Recon: Breakpoint and the soon to be announced Watch Dogs 3, given the number of leaks the game has had. Roller Champions is likely to be the third game in that cluster.
Although a Roller-Derby game may seem strange, it is something that Ubisoft would potentially greenlight. Steep came at a time where winter sports games were basically non-existent and they have also published smaller projects recently such as the fighting game Brawlout.
What are your thoughts on Roller Champions? Are you intrigued to see more at E3?
While you wait, check out some of our most anticipated E3 games and our Ubisoft E3 Predictions.
Source – [SpielTimes]