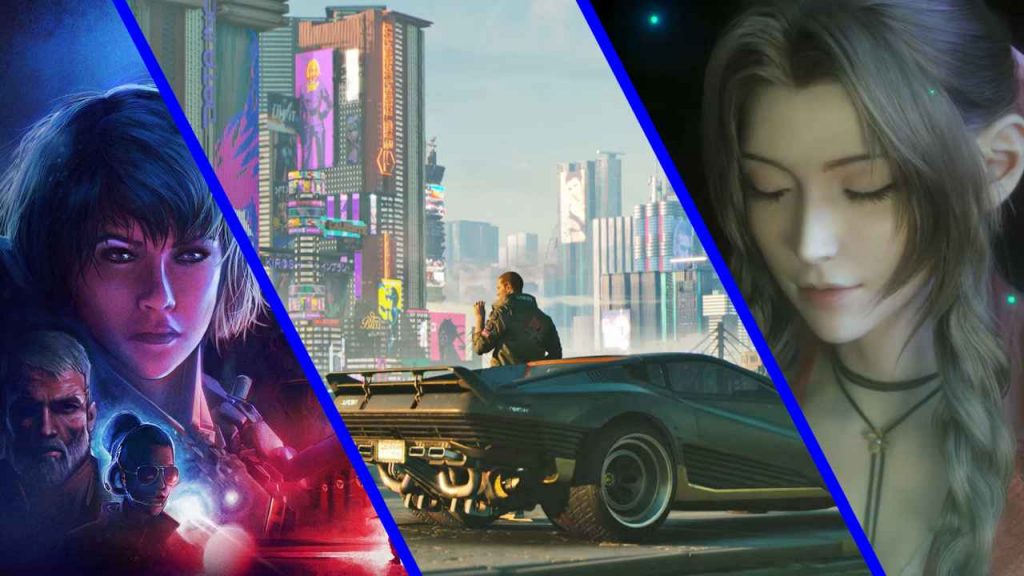 E3 2019 is less than one month away! Yes, less than thirty days. It feels like only a few months ago we were watching clusters of reporters and guests squeeze themselves into a pop-up tent at Sony's Press Conference and then having to move arenas after fifteen minutes. But, this year Sony is not showing up to the convention in LA. However, that doesn't mean that we won't see games that will release on the PS4 at other conferences, whether it be triple-A or indie releases. Here are our most anticipated games for E3 2019 in alphabetical order.
We have omitted Sony's exclusives from this list as we are unsure if a State of Play will be held during the convention. This list only contains games that have already been announced (apart from two entries, which we heavily assume will be announced this year). Likewise, some PS5 games might make an early appearance from some third-party publishers, but don't expect to hear too much about Sony's next-gen PlayStation.
So without further ado!
E3 2019 Games – Atomic Heart
Developer/Publisher: Mundfish
Unknown Release Date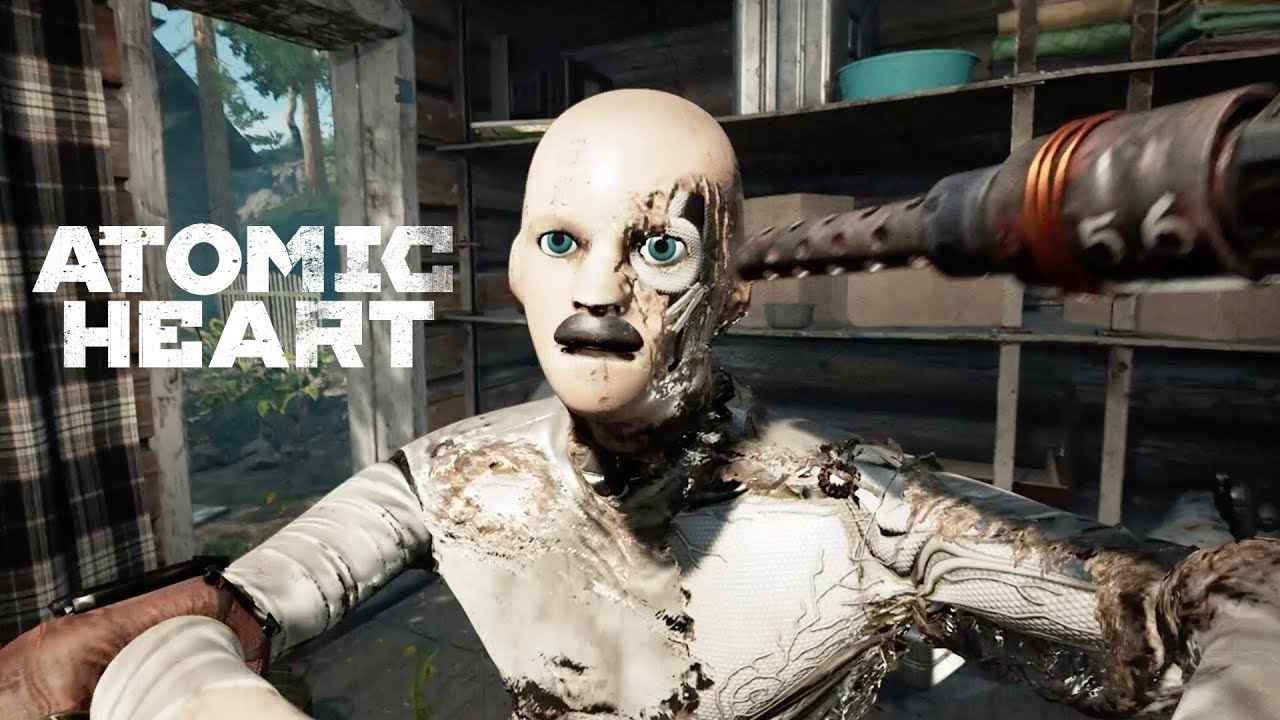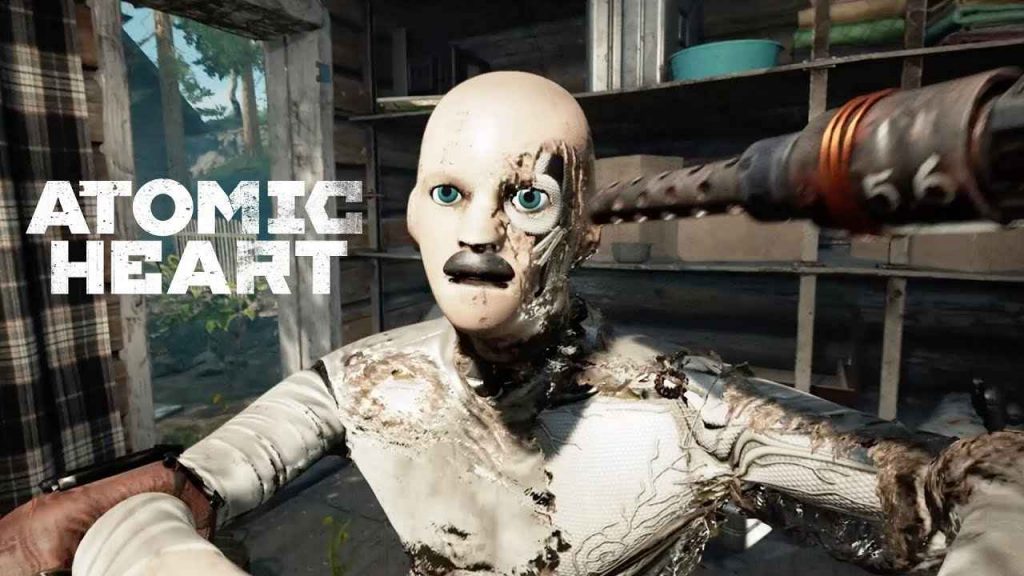 Out of nowhere, Atomic Heart blew us all away when it was first announced. The announcement trailer for the game offered a unique world set in a hypothetical, Soviet Union future. Earlier this year we got a look at some stunning gameplay for the first-person action RPG.
Offering both melee combat and shooting, unique enemy designs, and a wacky narrative, Atomic Heart is looking to be one of the most exciting titles this year.
E3 2019 Games – The Avengers Project
Developer/Publisher: Crystal Dynamics, Eidos Montréal, Square Enix
Unknown Release Date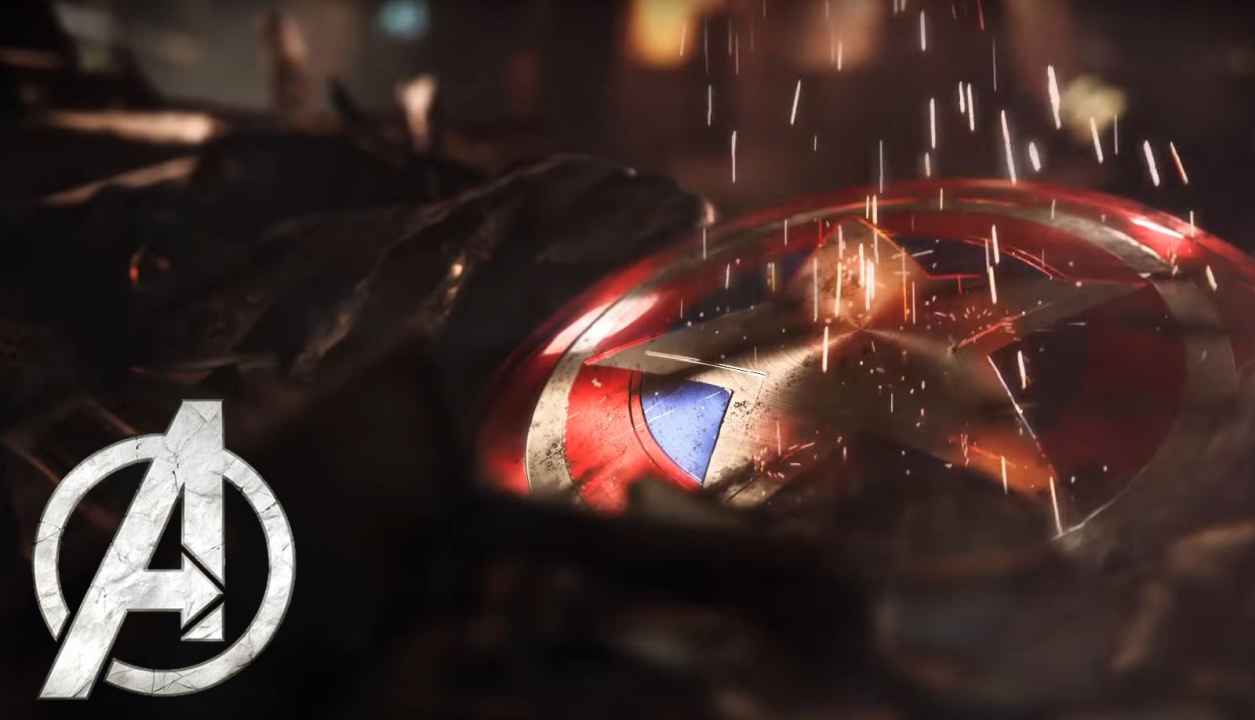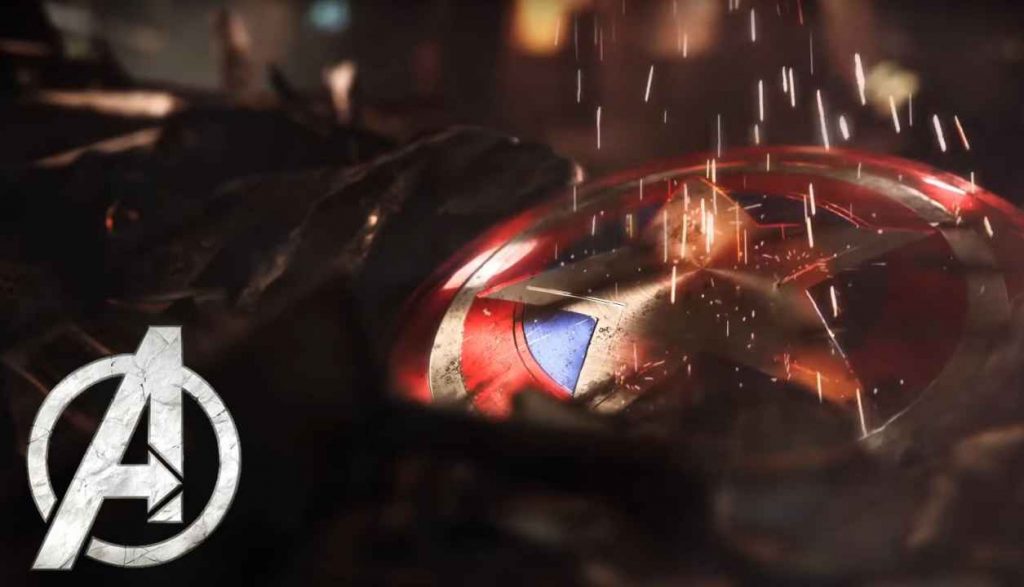 Back in January 2017, we were granted a small tease at a brand new Marvel game. Other than a small teaser trailer revealing that Square Enix, Crystal Dynamics, and Eidos Montréal were working on an Avengers game, we have heard nothing. No official updates on the game, no leaks, absolutely zilch.
But, with Square Enix hosting their own press conference this year and Avengers: Endgame out in theatres, now feels like the perfect time to finally reveal some concrete details about The Avengers Project. What type of game is it? Third person? First? Is it a live-service or a co-operative class-based action game, similar in vain to Borderlands? No matter what is shown or discussed, 2019 is the year to finally get a glimpse at this game.
E3 2019 Games – Babylon's Fall
Developer/Publisher: Platinum Games, Square Enix
2019 Release Date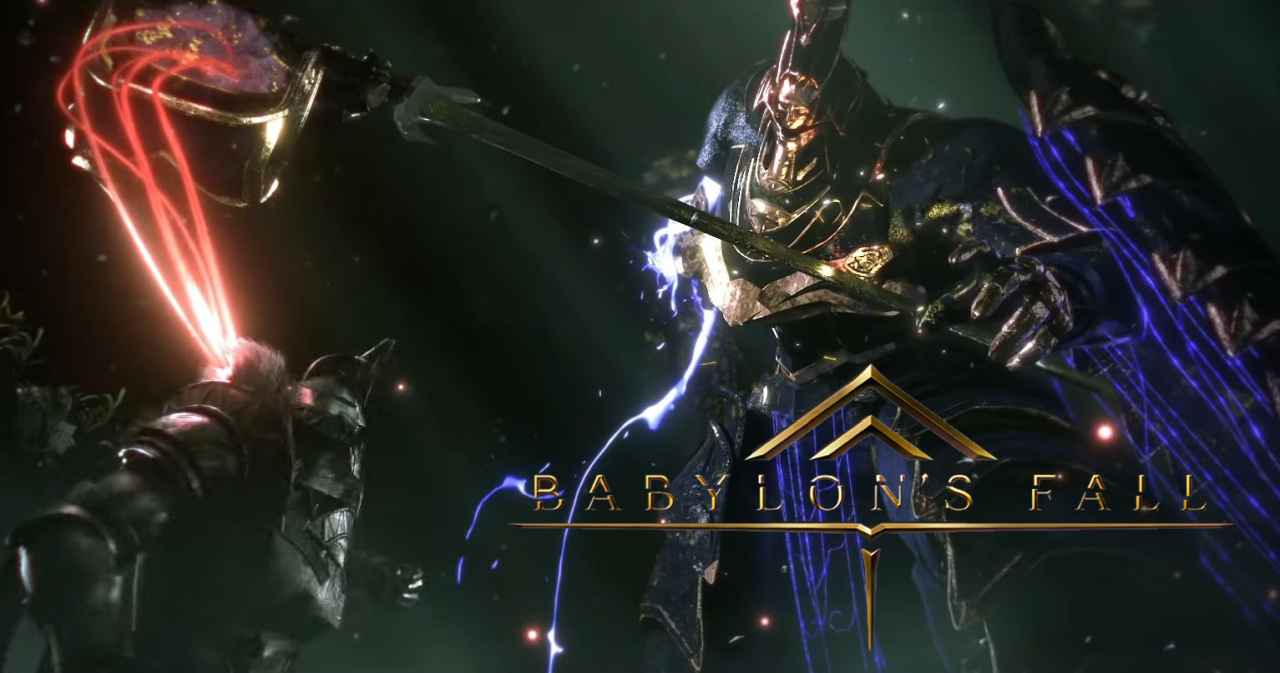 Babylon's Fall was originally revealed for PlayStation 4 last year at Square Enix's E3 Press Conference. However, since then, much like The Avengers Project, we have not heard a single thing about the game. Last year's trailer seemed to tease that the game would focus on the history of the world in the game, presenting a timeline of events leading up to the time period where the game supposedly takes place.
That same trailer also gave us a glimpse at how combat could play out with what we assume to be the player character ripping off an enemy's arm with red tendrils. The player character then proceeded to use the weapon in the enemy's arm against the foe, swinging it around NieR: Automata style. The concept seems intriguing and Platinum create some of the best action games around. Hopefully, we will see more at Square Enix's press conference.
E3 2019 Games – Beyond Good & Evil 2
Developer/Publisher: Ubisoft Montpellier, Ubisoft
Unknown Release Date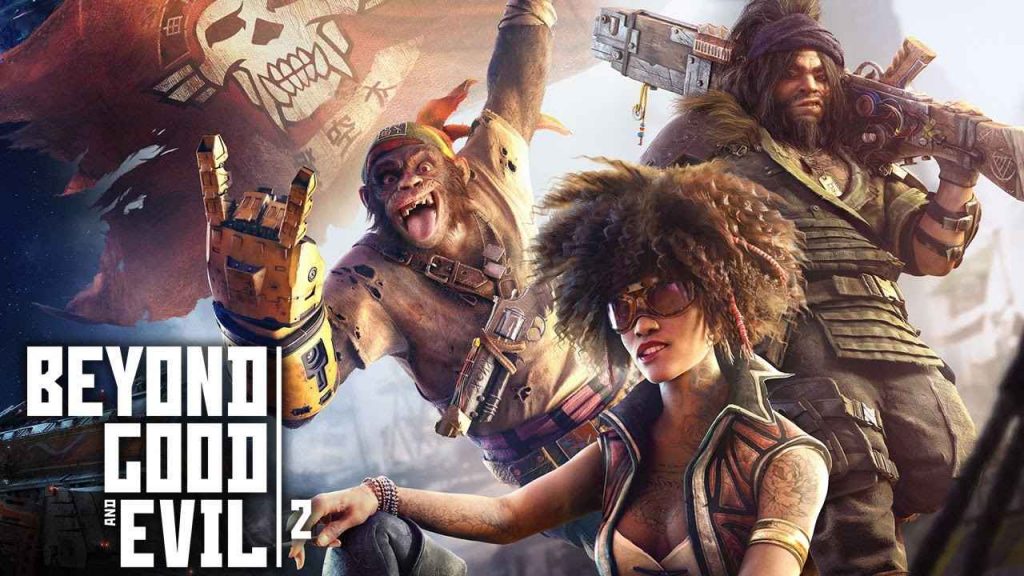 Shocking the world in 2017, Ubisoft closed their E3 showcase with an announcement trailer for the long-anticipated sequel to Beyond Good & Evil. In 2018 we got another tease of the game, this time revealing that Jade, the protagonist of the first game, will be a key character in Beyond Good & Evil 2.
We haven't seen any gameplay yet, apart from behind the scenes snippets that showed the game still in early development. Maybe we will get a glimpse this year
E3 2019 Games – Biomutant
Developer/Publisher: Experiment 101, THQ Nordic
Summer 2019 Release Date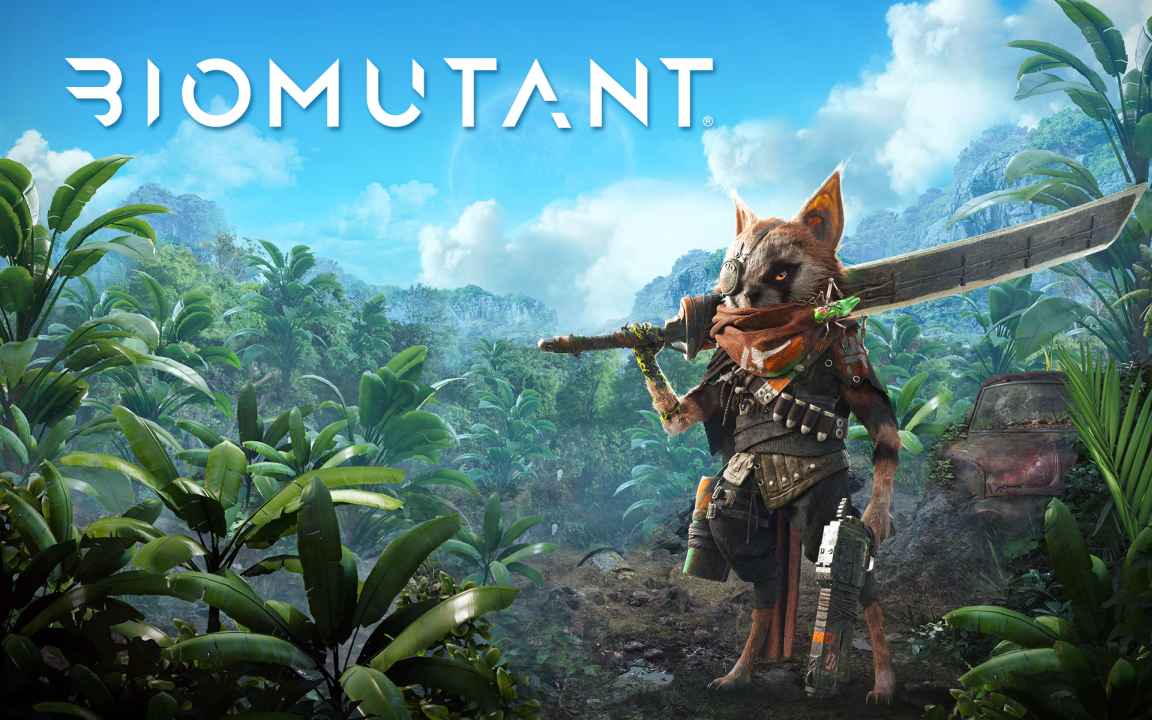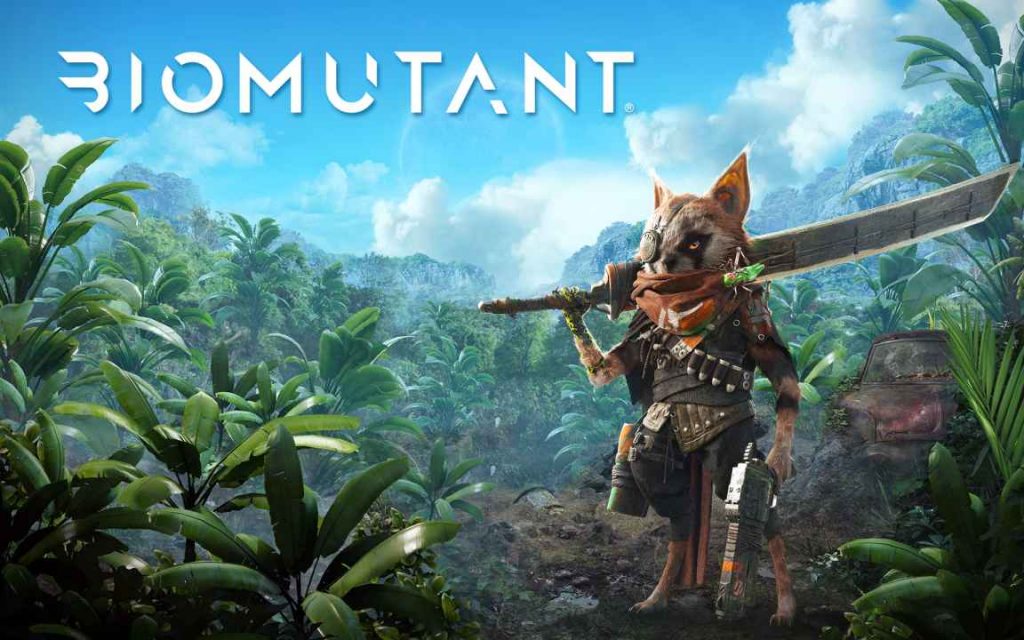 A game that may have flown under your radar is Biomutant. Described by the game's website as "a post-apocalyptic Kung-Fu fable, with a unique martial arts styled combat system allowing to mix melee, shooting and mutant ability action."
Travelling across an open landscape as your own customised mutant and encountering other creatures with unique personalities makes Biomutant stand out for us.
E3 2019 Games – Call of Duty 2019
Developer/Publisher: Infinity Ward, Activision
Fall 2019 Release Date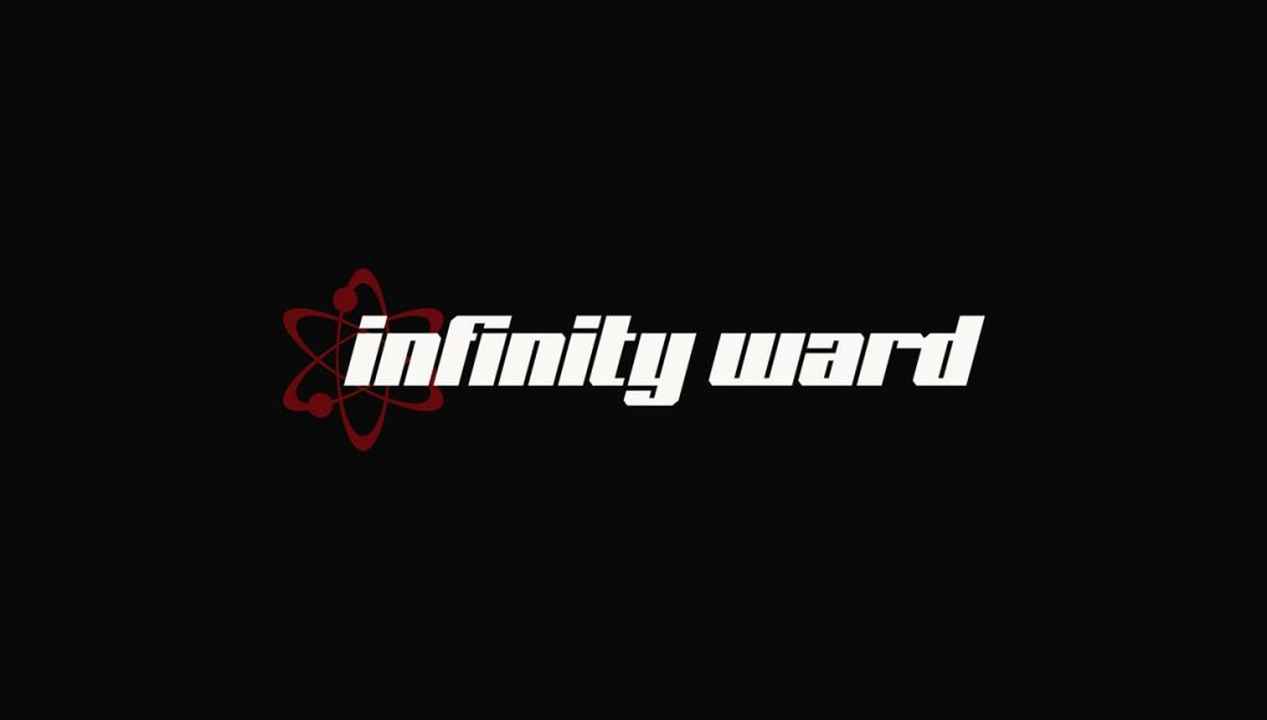 Infinity Ward has had a rough few years. Their last two games, Ghosts and Infinite Warfare, were not well received by the community. However, it looks like the company is going back to its roots, with rumors suggesting that their next game is Modern Warfare 4.
What a 2019 Modern Warfare title looks like is a big question. Will it follow the big explosions and ridiculous action from the previous games or will it be a soft reboot? Nevertheless, we are excited to get a first glimpse at what they are working on.
E3 2019 Games – Close To The Sun
Developer/Publisher: Storm In A Teacup, Wired Productions
2019 Release Date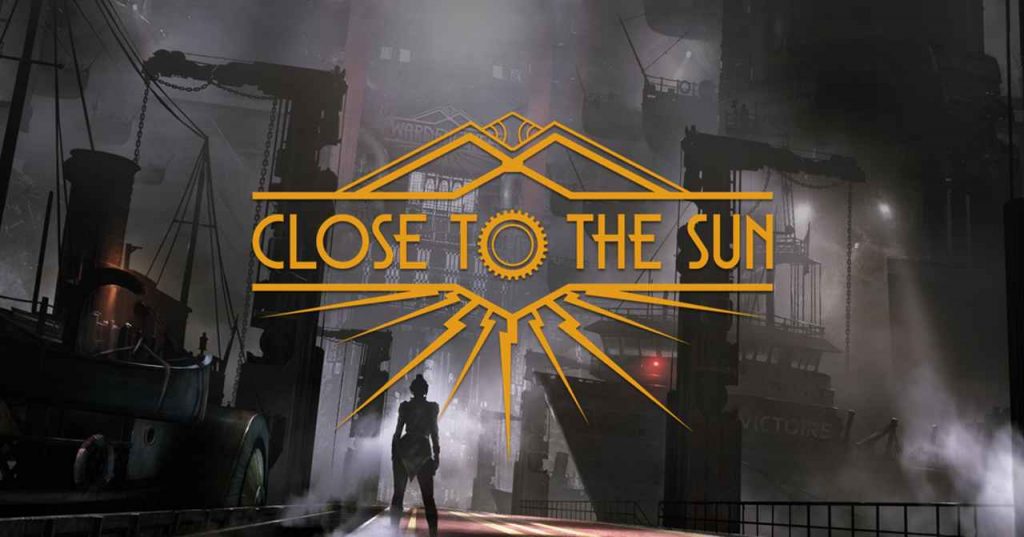 Close To The Sun just realised on PC. However, it is due to come to consoles, including the PS4, this year. Boarding a ship created by Nikola Tesla called the Helios, Rose Archer is searching for her sister; but, upon boarding, the word 'Quarantine' painted on the wall and the smell of rotting flesh quickly informs her that not everything is as it seems.
Close To The Sun takes clear inspiration from the original Bioshock and touches on themes of atmospheric horror
E3 2019 Games – Control
Developer/Publisher: Remedy Entertainment, 505 Games
August 27, 2019
Control marks the first time a Remedy game will appear on a PlayStation console in 16 years. And, Remedy are coming out swinging with Control. Debuting during Sony's conference last year, the game intrigued us all with its minimalistic environments and art style. Since then we have learned that the game is a Metroidvania, where pathways in the ever-shifting Oldest House are blocked off until Jesse gains new powers.
We hope to get a glimpse of some extended gameplay, including a look at how Jesse's powers can be used in combat. We got the chance to check out the game at GDC in March and you can read our own Laddie Simco's impressions here.
E3 2019 Games – Cyberpunk 2077
Developer/Publisher: CD PROJEKT RED
Unknown Release Date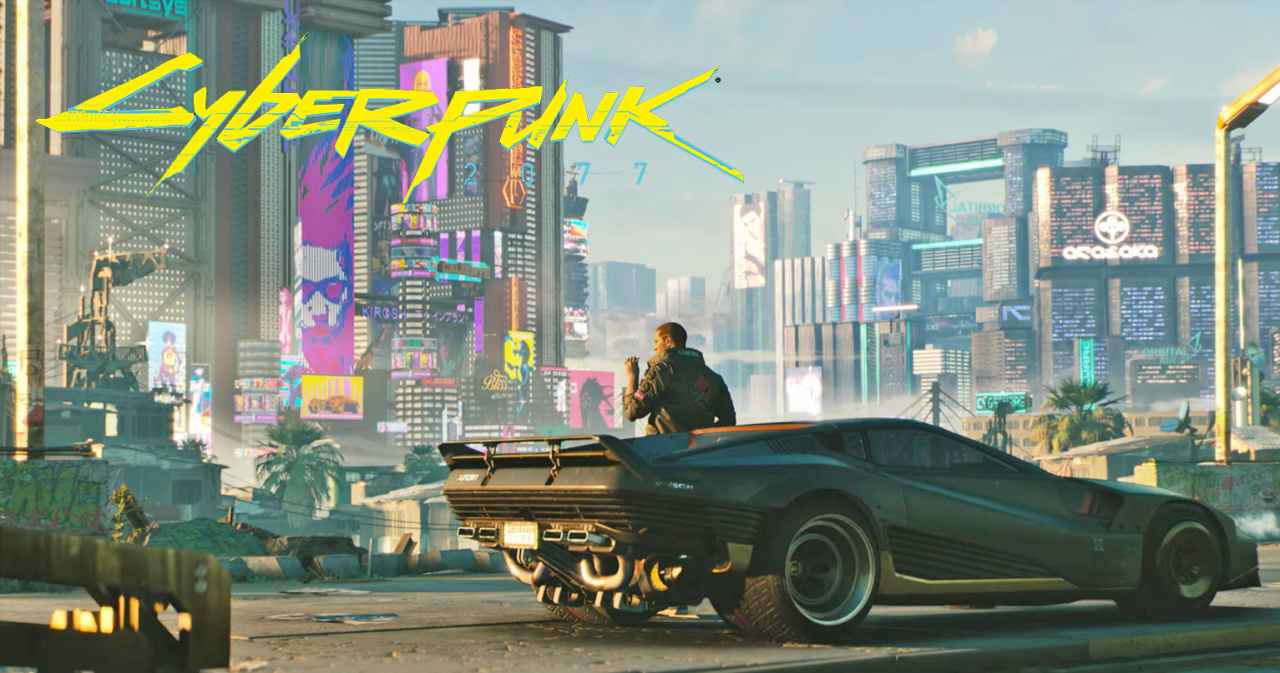 CD PROJEKT RED penetrated into the mainstream with The Witcher 3: Wild Hunt and their next game, Cyberpunk 2077, stunned us all last year. Not only did we get an announcement trailer, but two months later CD PROJEKT RED dropped a fifty-minute gameplay demo showcasing a litany of mind-blowing features and some gorgeous graphics.
Cyberpunk 2077 will be at E3 this year and it is showing up in a big way according to CD PROJEKT RED. Does this mean a release date? Will we see even more new features? We won't know until June, but without a doubt, whatever we see, will cause as much excitement as the reveal last year.
E3 2019 Games – The Dark Pictures Anthology: Man of Medan
Developer/Publisher: Supermassive Games, Bandai Namco Entertainment
Summer 2019 Release Date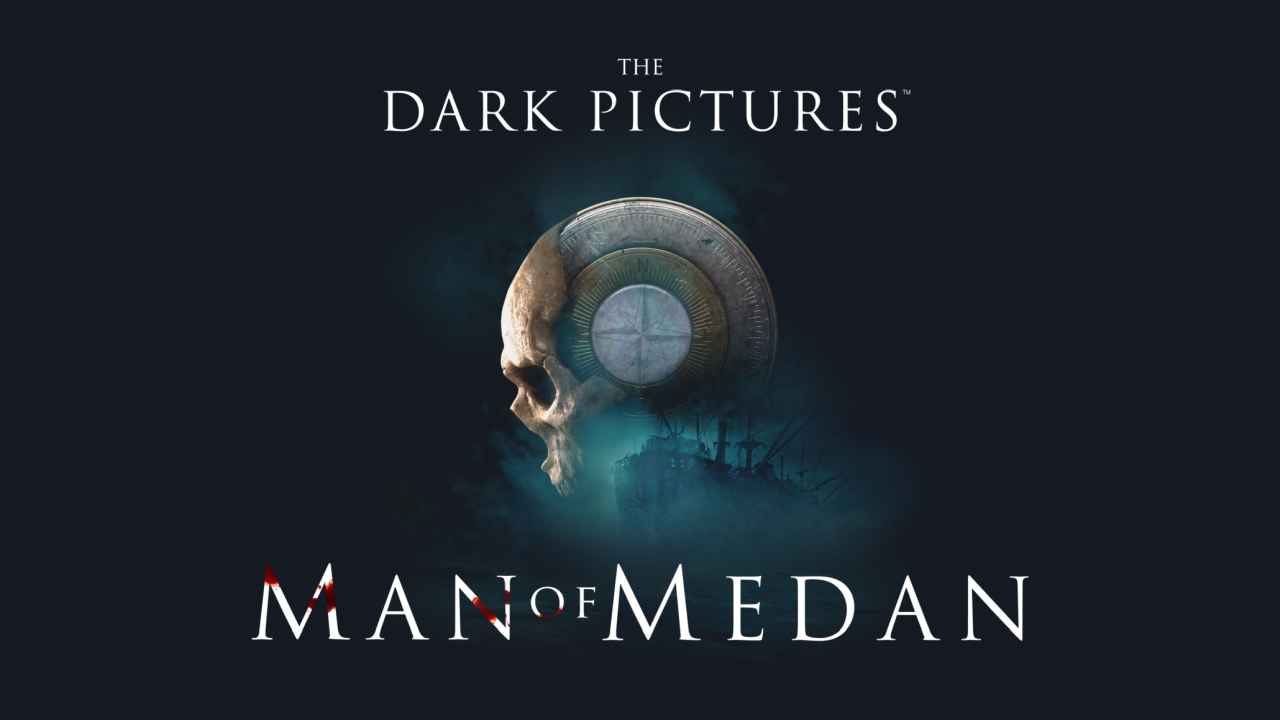 Creators of Until Dawn, Supermassive Games are delving back into horror with Man of Medan, the first in a five-part horror anthology series. Man of Medan meshes the horror sub-genres of a ghost ship and a home invasion together to create a spine-chilling and eerie narrative adventure where anyone can die at any point in the game.
As big fans of Until Dawn, one of the PS4's best exclusives, Man of Medan is shaping up to be a worthy successor to it. Hopefully, we will see a release date for this summer, as well as a new look at the game and its characters.
E3 2019 Games – DOOM Eternal
Developer/Publisher: id Software, Bethesda
Unknown Release Date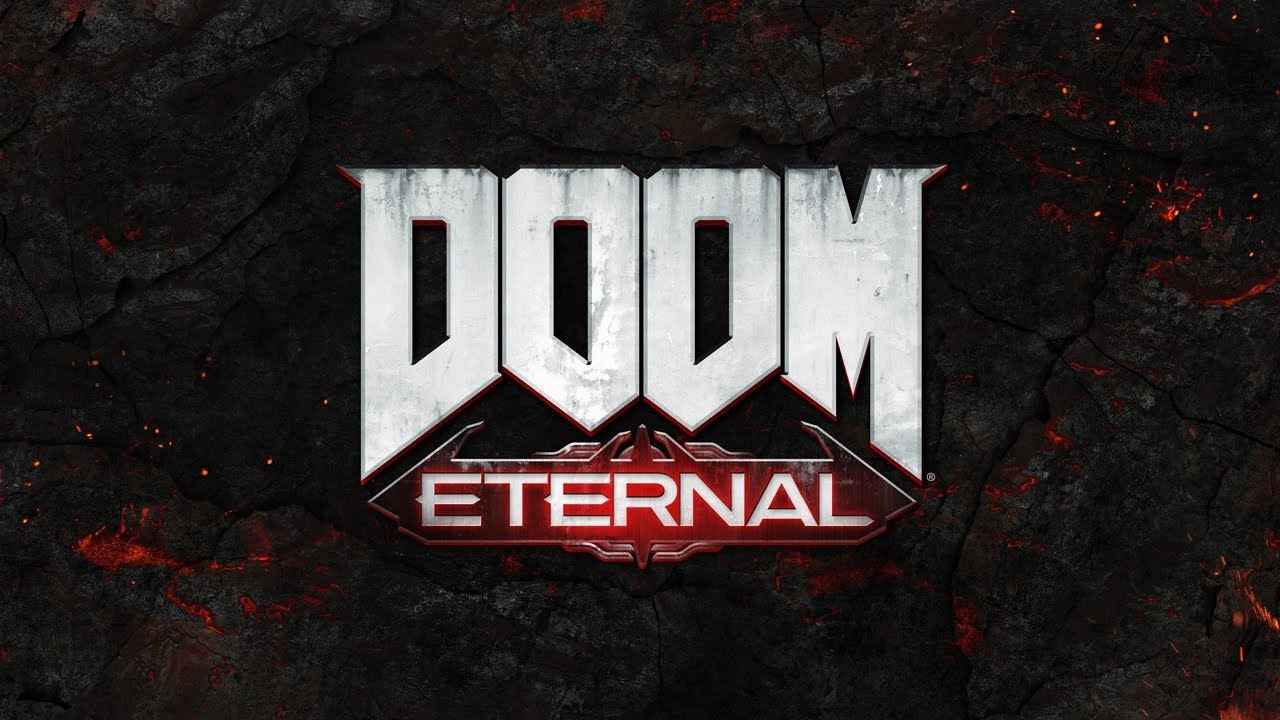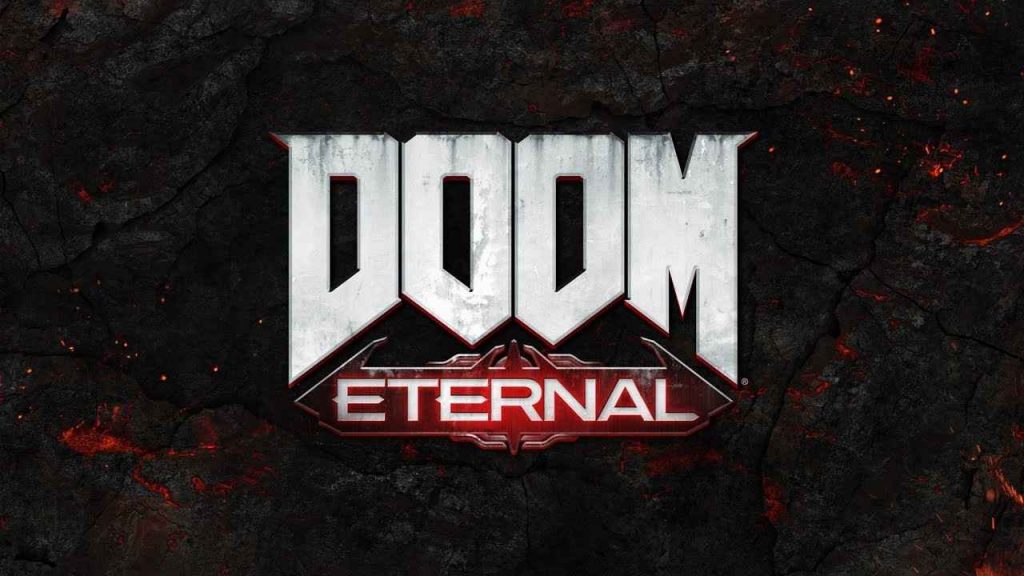 In 2016 id Software revitalised the Doom franchise with no-nonsense pulse-pounding action where gameplay was placed at the front and centre. DOOM Eternal looks to continue that trend with new weapons and even more demons. id are also taking us to new places we have never been before in a Doom game, such as Phobos.
This is Bethesda's big game for this E3 and we are hoping to get some more demon slaying in the form of some gameplay as well.
E3 2019 Games – Dying Light 2
Developer/Publisher:Techland Publishing
Unknown Release Date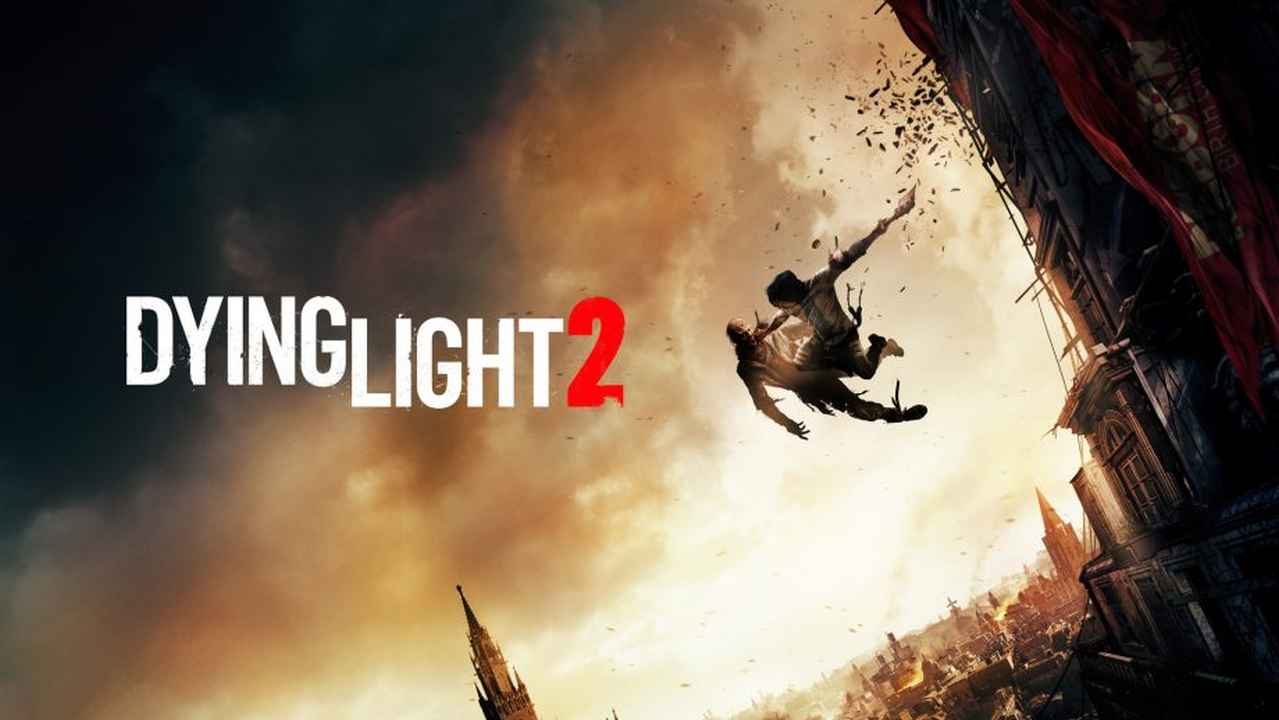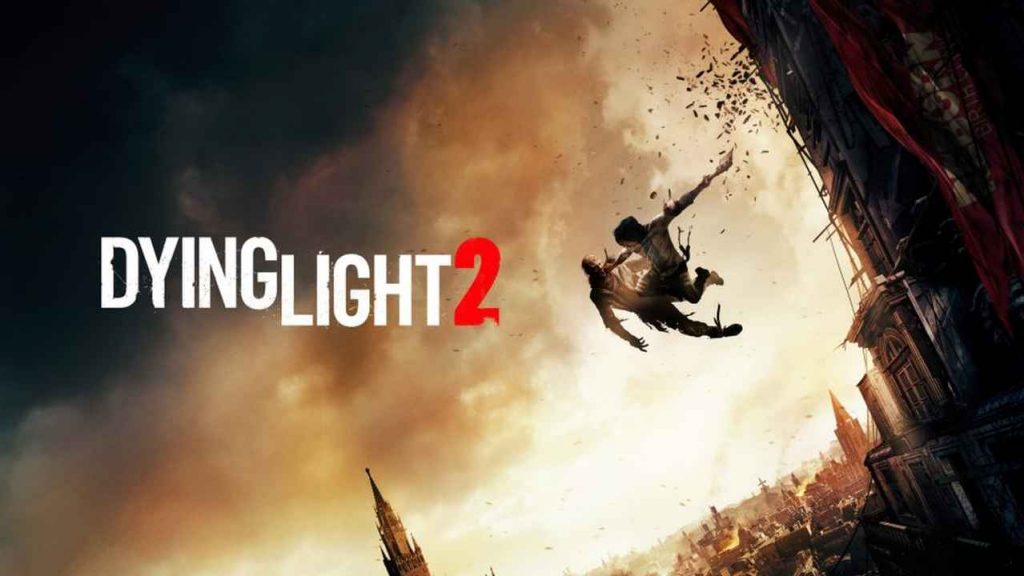 Dying Light was one of the most surprising games of this generation. Dying Light 2 looks to surprise us all once again with an ambitious premise, a game where you make hundreds of choices that change the world, how it functions, and what you are able to do. Combine that with the zombies having life cycles, Techland's follow up to the 2015 hit certainly looks like it is evolving in a way not many of us expected. But, with Chris Avellone contributing to the writing of the game, they could pull it off.
In terms of what we want to see this year, a release date would be nice, given that Dying Light came out four and a half years ago. It would be great to get a glimpse at those zombies and just how they have evolved over the last few years
E3 2019 Games – Final Fantasy VII Remake
Developer/Publisher: Square Enix
Unknown Release Date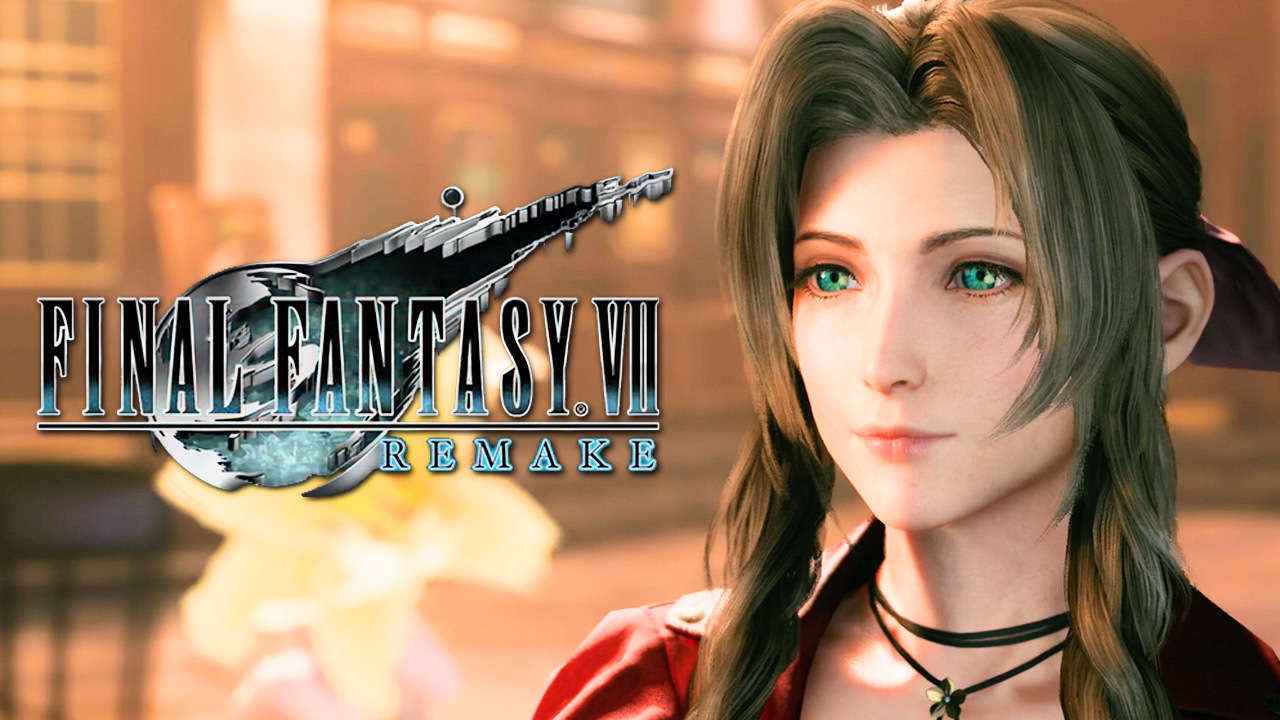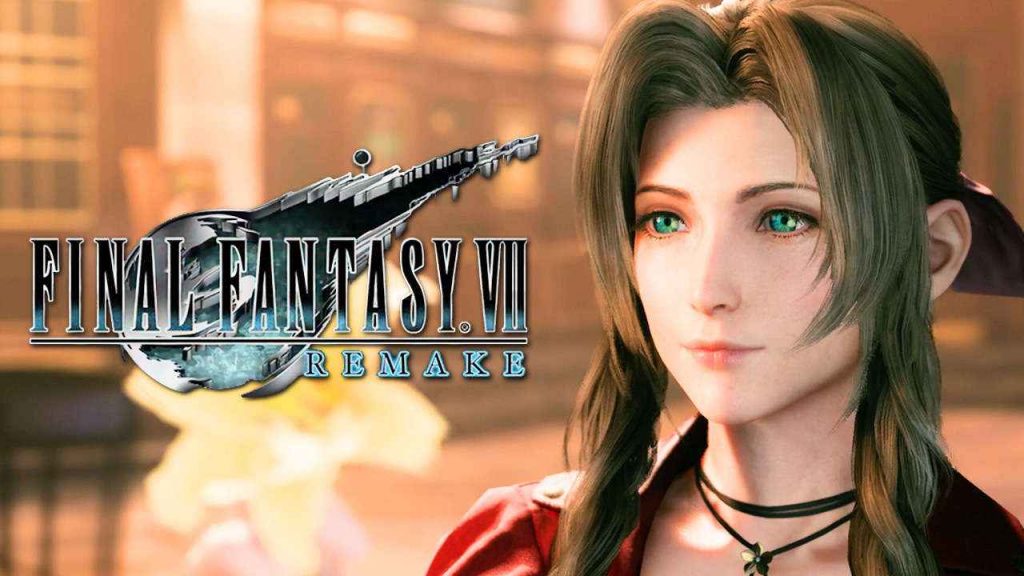 It's official, we are seeing more of the Final Fantasy VII Remake at E3 this year. June to be specific, but with Square Enix holding a conference it is almost guaranteed to make an appearance.
At this point, we will accept anything. However, with news that the game is still episodic, a release date for the first part could be likely. Hopefully, we will get some more information beyond just a gameplay trailer.
E3 2019 Games – The Outer Worlds
Obsidian Entertainment, Private Division
2019 Release Date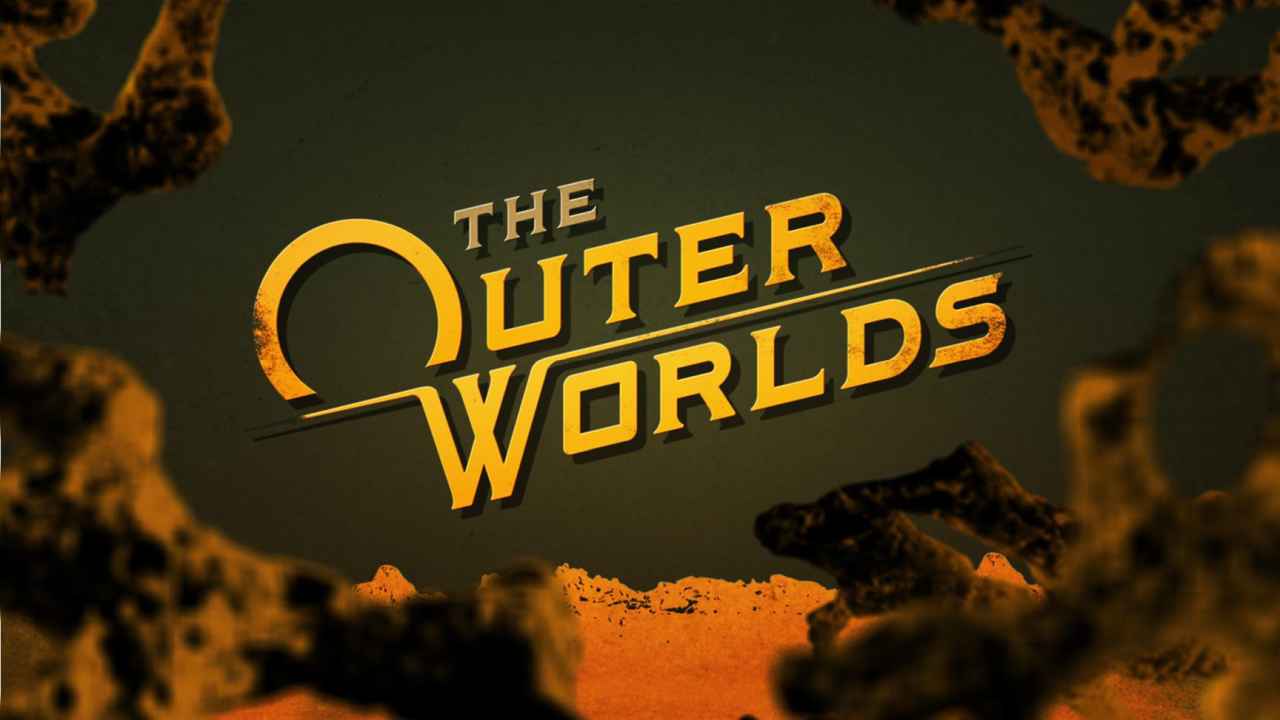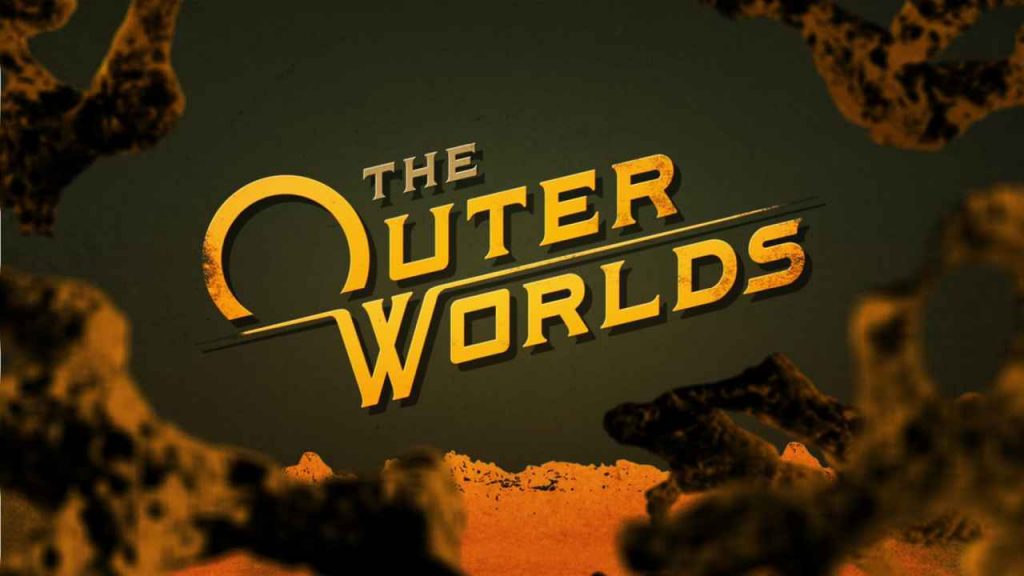 The Outer Worlds is set to be one of, if not the last Obsidian game to release on PlayStation 4, as they have been acquired by Microsoft. And, it sure looks like they are saying farewell in a strong way. Capitalising off of the nostalgia for Fallout: New Vegas, The Outer Worlds looks to bring that gameplay and style of narrative to space and allow you to visit a number of open-world planets.
With the game releasing in 2019 a release date is almost guaranteed. However, a look at a new planet and some new creatures would also be welcomed.
E3 2019 Games – Rocksteady's Next Game
Developer/Publisher: Rocksteady Studios, Warner Bros. Interactive Entertainment
Unknown Release Date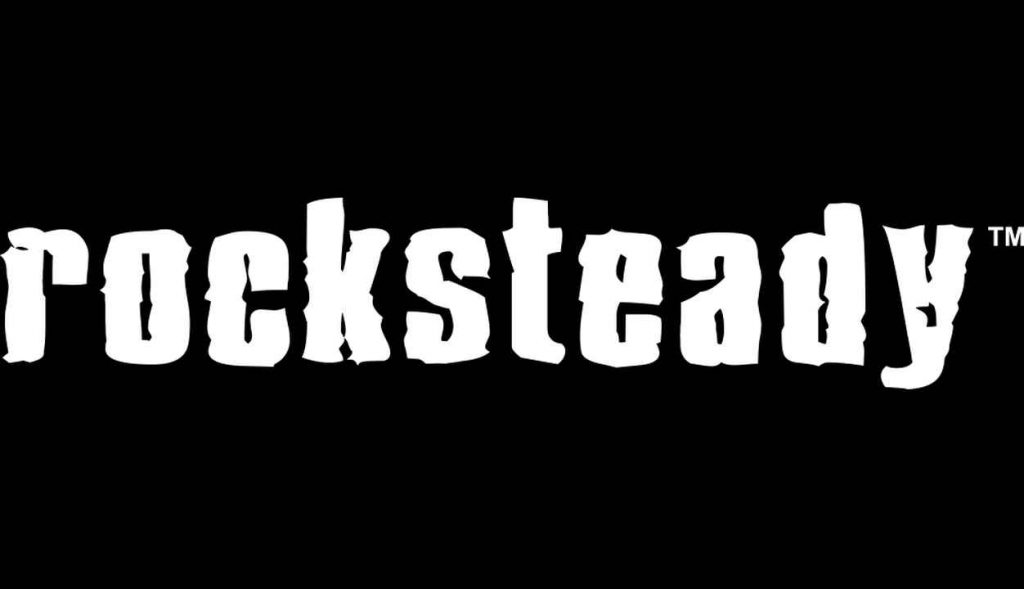 2019 has to be the year. Rocksteady last game was released in June 2015 and for the last few years rumours have been flung around left and right as to what they are working on. Harry Potter, more Batman, DC Universe, something else? We have no idea what they have spent the last four years creating.
This year had to be the year. It has been far too long since we have heard anything from the studio. If they pull a Fallout 4 and release it this year then it will be one of the most memorable moments from this year's E3.
E3 2019 Games – Sea of Solitude
Developer/Publisher: Jo-Mei Games, EA
Summer 2019 Release Date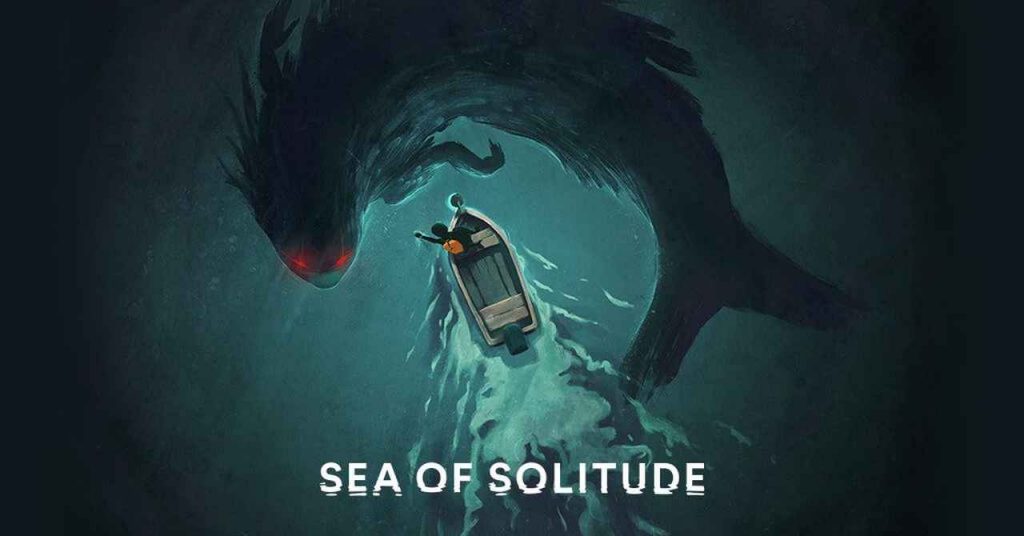 Sea of Solitude was one of the most memorable indie games from E3 last year. Whether it was the personal story or Game Designer Cornelia Geppert's impassioned speech about the game, everyone was struck by this showing at the EA conference.
We know that development on the title is in its final stages and hopefully a release date will be announced during EA's livestream this year. Possibly even an "It's out now" announcement?
E3 2019 Games – Star Wars Jedi: Fallen Order
Developer/Publisher: Respawn Entertainment, EA
November 15, 2019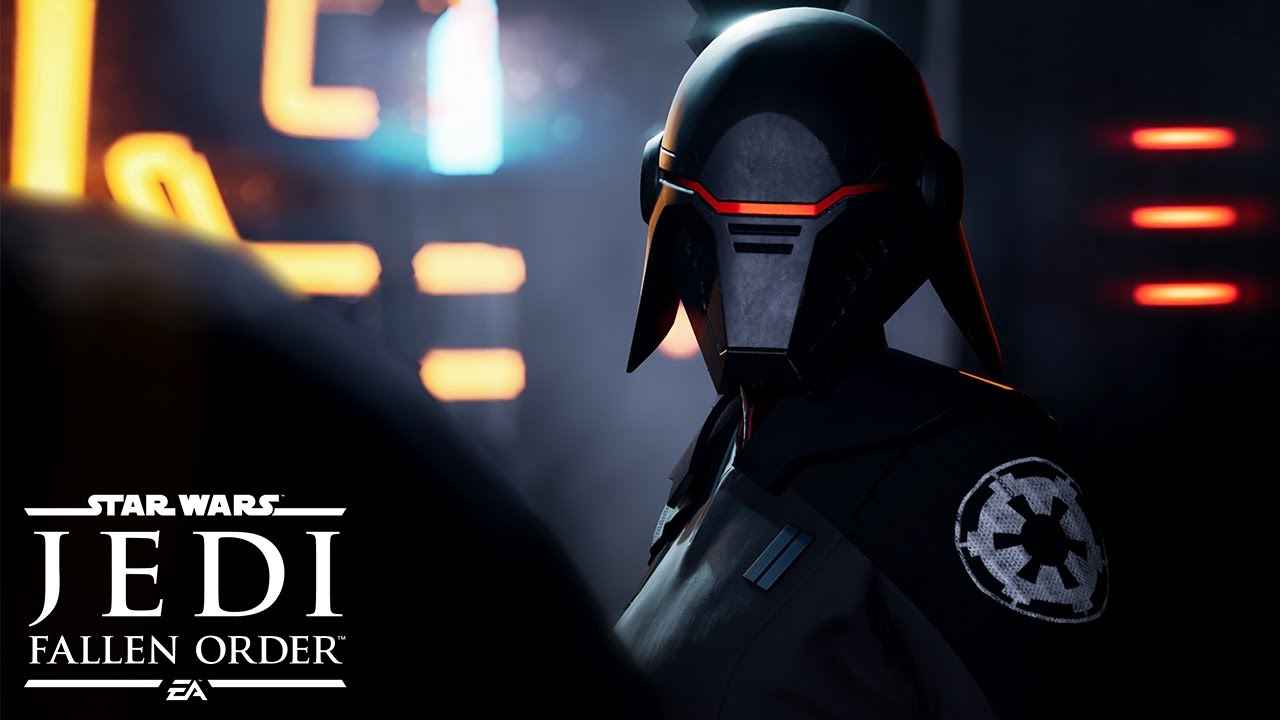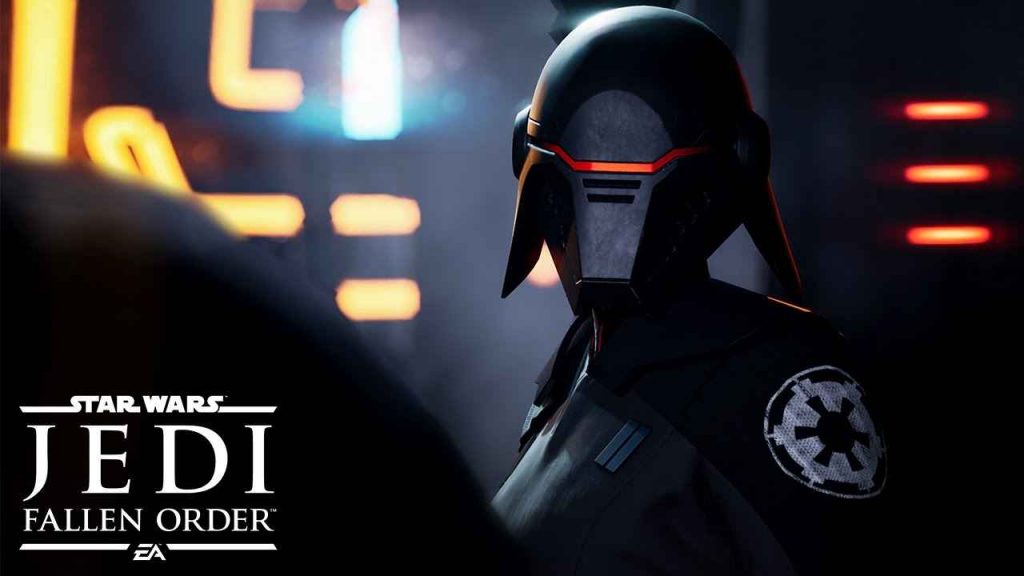 Announced last month, Jedi Fallen Order is one of the most anticipated games of the year. It will be the first single-player only Star Wars game in years. The brief announcement trailer set up an enticing premise of a Jedi on the run, trying to survive.
EA will debut gameplay during their E3 livestream hopefully, giving us an extended look at the game for the first time. We already know the release date so we are hoping for a large chunk of gameplay and not just a 5-10 minute demo.
E3 2019 Games – Stranger Things 3: The Game
Developer/Publisher: BonusXP, Netflix
July 4, 2019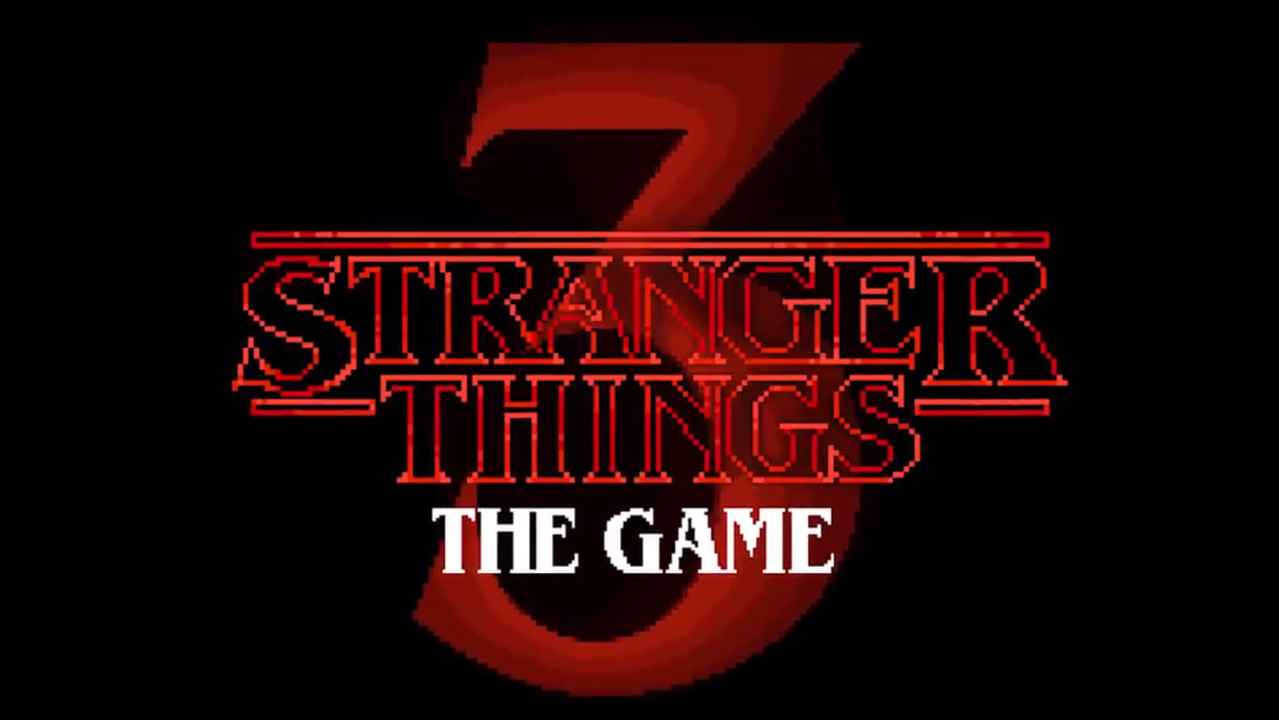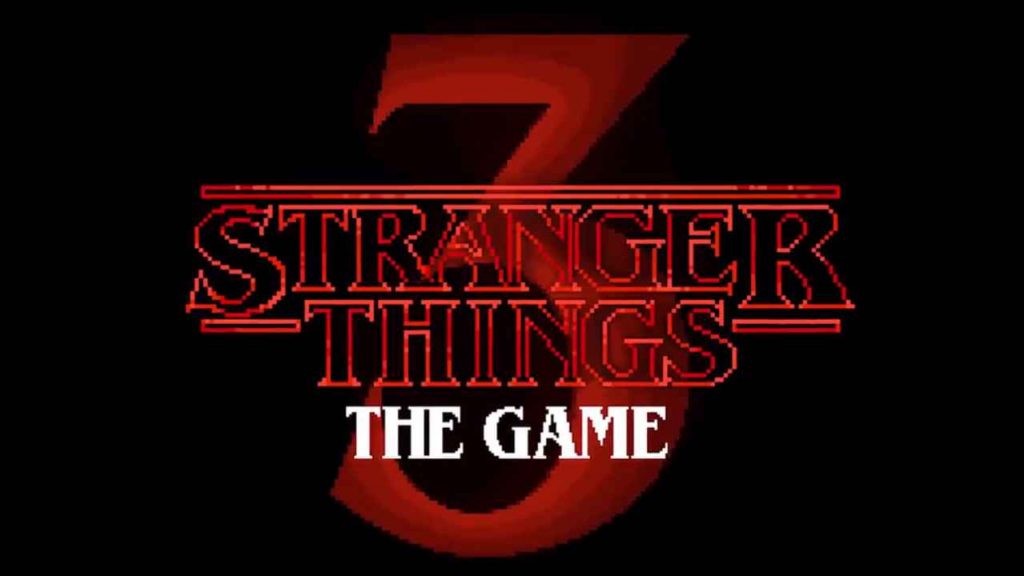 Stranger Things 3: The Game was a surprise announcement at last year's Game Awards. Being an adaption of the third season of the TV show launching on the same day, details are scarce right now. However, the 16-bit art-style and the ability to play as a variety of characters certainly has us intrigued.
Hopefully, we will get some more gameplay details in June, with a proper idea of what you are doing in the game. However, with the game releasing only three weeks after E3, it is likely we might just get some more gameplay
E3 2019 Games – Watch Dogs 3
Developer/Publisher: Ubisoft
Unknown Release Date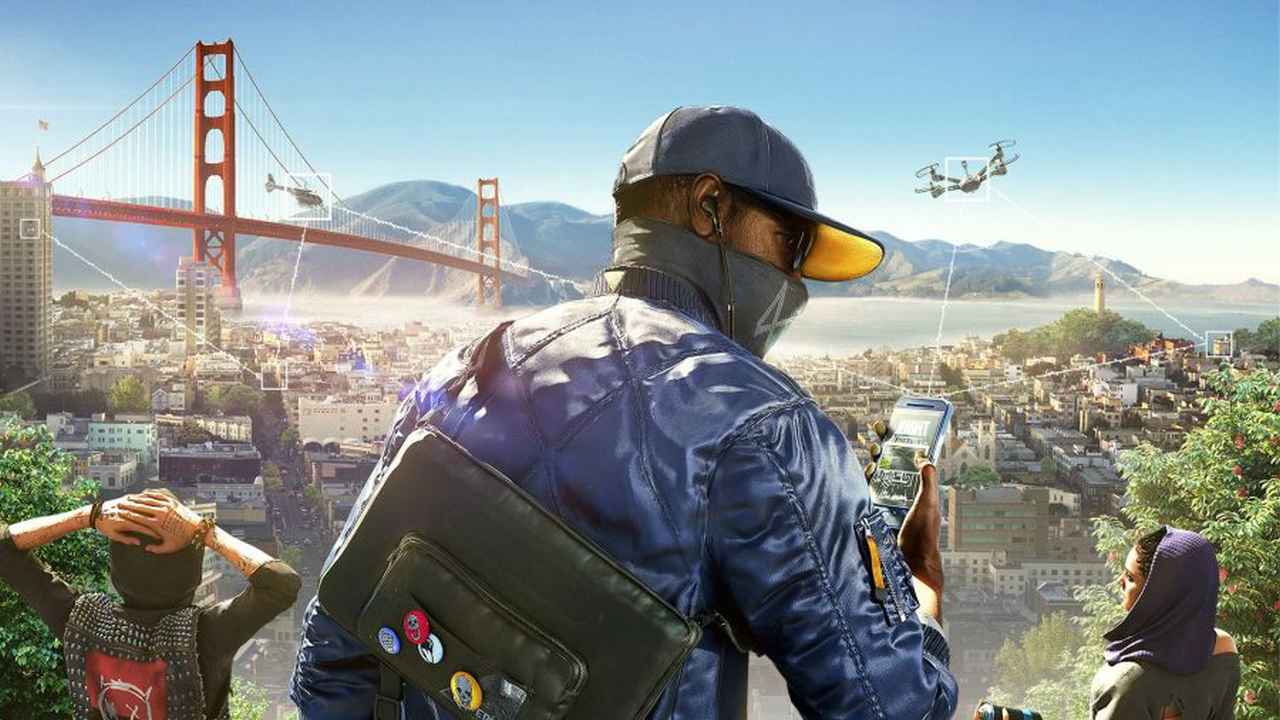 This is the second game on here that hasn't officially been announced. However, rumours have been circulating in the gaming sphere for years that a third game is in development and that it is set in London.
A release this year is likely as Ubisoft has three unannounced games set to release before March. We are hoping the third entry is lighthearted and silly, rather than dark and serious. A greater emphasis on stealth gameplay and a lack of weapons would also help it stand out from the competition.
E3 2019 Games – Wolfenstein: Youngblood
Developer/Publisher: MachineGames, Bethesda
July 26, 2019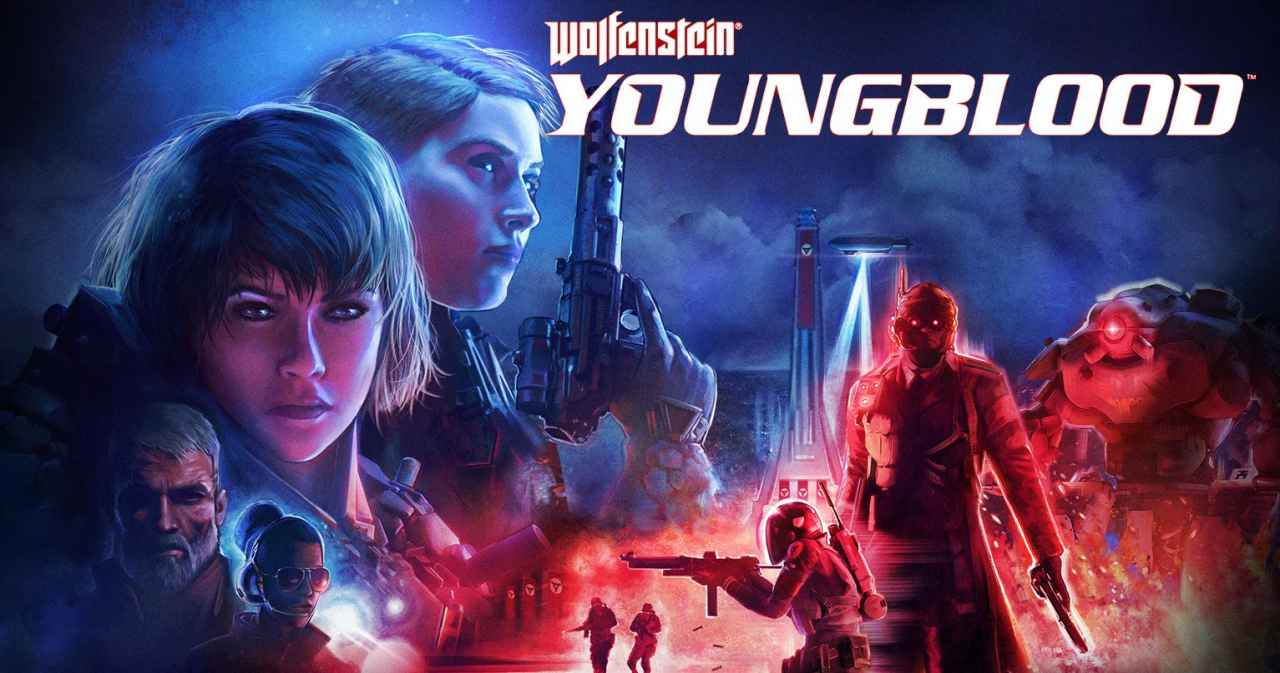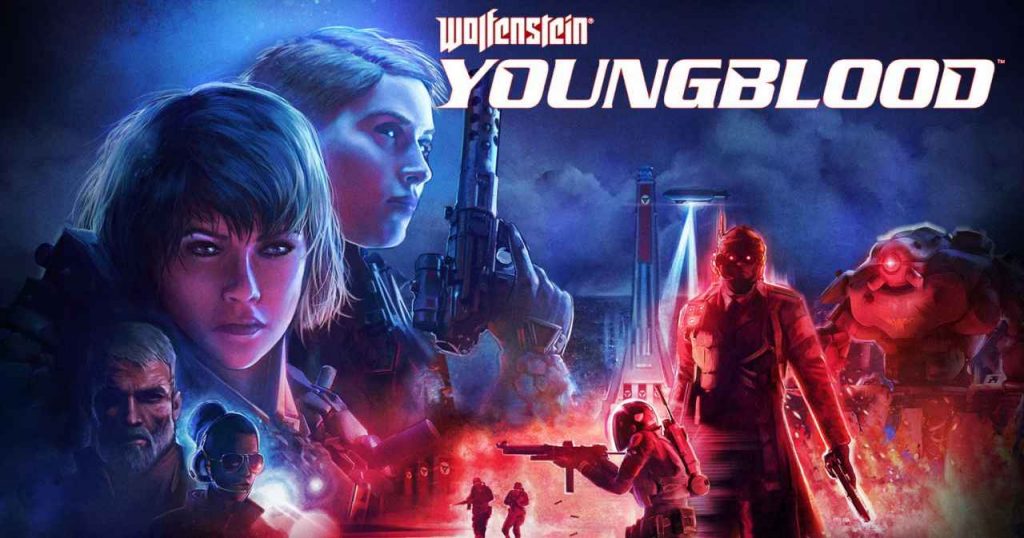 The game on this list that we will see the soonest is Wolfenstein: Youngblood. As a standalone co-op adventure, you play as BJ's two twin daughters as they search a Nazi-occupied Paris for their Father. Offering the ability to play with a friend or alone, a Wolfenstein in the far future (30 years on from the main games) is an exciting premise.
We already know a lot about Youngblood, but we will take some more footage of Nazis getting shot in the face.
Those are 20 of our most anticipated games for E3 2019. Are any of your favourite titles not on this list? If so, let us know.