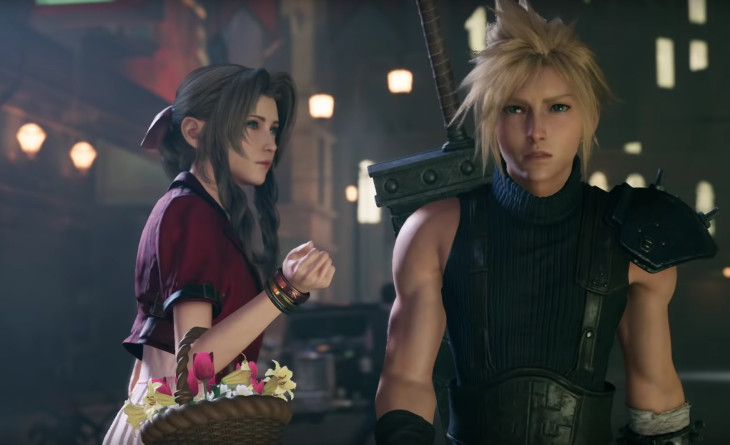 Final Fantasy VII Remake received its first new footage in over three years last night, and now, Square Enix has taken the opportunity to re-confirm that the upcoming JRPG revamp will still be released in episodic form.
Final Fantasy VII Remake Is Still Being Released In Multiple Parts
Final Fantasy VII Remake was previously confirmed a few years ago to be told across multiple parts, which obviously differs greatly from the original 1997 version. Square Enix said at the time that each part would be roughly the same size as Final Fantasy XIII.
Now, despite the game keeping a low profile for the last few years, Square Enix has said these plans haven't changed. "We are progressing on [FF7 Remake's] production as partitioned titles." Unfortunately, what we don't know is when the first part of Final Fantasy VII Remake will be released; more details are expected to drop in June, however.
Final Fantasy VII Remake was announced during E3 2015 at Sony's action-packed presser (you know, the one that had Shenmue 3, Final Fantasy VII Remake, and The Last Guardian all in one conference), and later showed up at the PlayStation Experience in December. Since then, we've only got a couple of tidbits here and there from director Tetsuya Nomura, with last night's footage being the first since PSX.
So, what do we know about Final Fantasy VII Remake so far? Well, aside from its scrumptious visuals, it'll featured areas previously unseen in the 1997 version, particularly when it comes to Midgar, the game's starting location. The game also features full voiceovers, eschewing the text-based storytelling of the PSOne edition, and we'll learn more about the members of AVALANCHE.
Final Fantasy VII Remake has yet to attract a release date, and it's unknown if it will be released on other platforms other than PS4.
Source: RPG Site