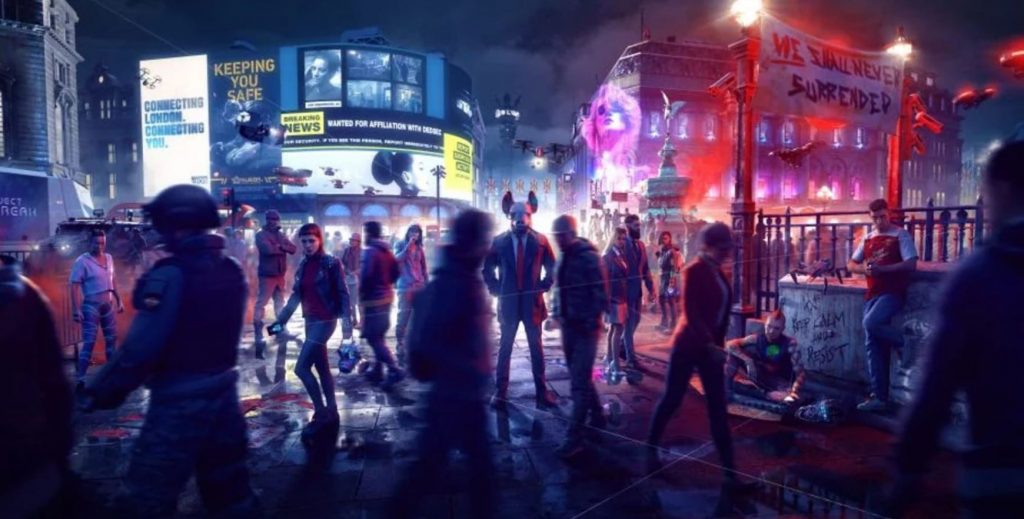 Once again, Ubisoft has partnered with the online community collaboration platform HitRecord for the upcoming Watch Dogs Legion. This partnership has raised some eyebrows about the platform once again.
HitRecord is a platform where anyone can upload their creations for people to use in their projects, this ranges from music to artwork and character designs. If your creation is used you are monetarily compensated. It is effectively a freelance platform.
Ubisoft are using the service to create ten original songs that will be heard as players explore the world in Watch Dogs Legion. Each Song will receive $2000 which is split between all the people who collaborated on that song. Whilst this may not seem like an issue at first, there are some serious questions raised once you explore the topic further.
The big issue that is raised is what if your creation is not used? The answer is you don't get paid for your work and labor, which is a serious problem in the contracting world. Scott Benson, the founder of Infinite Fall (the studio behind Night In The Woods), detailed this issue in detail on Twitter.
He describes the phenomenon as "Spec Work". This is when you create something and the company decides whether to pay you or not after the creation has been finished. It is effectively free research and development for creative fields. Benson goes on to explain that Contractors tend to avoid this kind of work because of how exploitative and manipulative it is.
This certainly is a grey area in terms of ethics and question were raised last year when Ubisoft partnered with HitRecord for their upcoming GTA-like Beyond Good And Evil 2. Whilst it may be cool to have your music featured in a big Triple-A video game, the chance of it not being used it pretty high and therefore your work will not be compensated.
Watch Dogs Legion releases for PlayStation 4 on March 6, 2020.
What are your thoughts on this partnership? Do you think it is as sketchy as many believe?