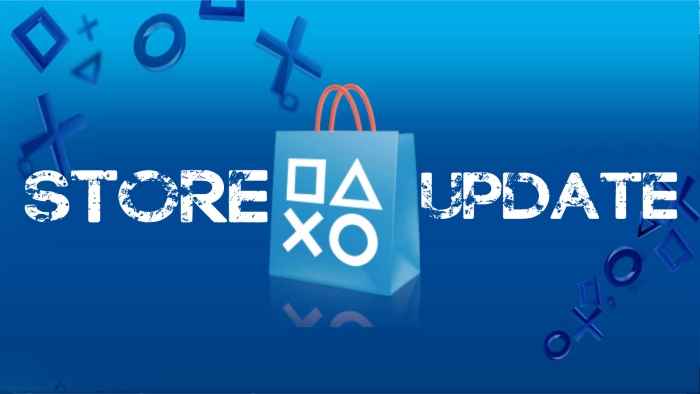 Get set for all the new and upcoming PS4 games in the PlayStation Store update for January 23, 2018. Due to be rolled out throughout the day on Tuesday, you'll be able to get your hands on some great games for your PlayStation 4.
And, if you haven't done so already, get downloading the new PS4 update 5.05, and get yourself on PS4 update 5.50 beta to get a sneak peak at all the new features coming to your PlayStation 4.
Also, stay tuned for the incoming PlayStation Plus February 2018 games which are due to be announced shortly! Here's the list of games out this week.
Upcoming PS4 Games On the PlayStation Store
The Aquatic Adventure of the Last Human
This 2D Metroidvania-style action-adventure takes players underwater where you'll discover some beastly creatures!
Celeste
From the team who created TowerFall Ascension, Celeste is a PS4 platformer that tasks you with climbing a mountain. Get ready for action with over 700 challenging levels to complete.
Dragon Ball FighterZ (launches 26 January)
The Dragon Ball Fighterz review scores have been great, so get kicking the hell out of your opponents in Bandai Namco's anime fighting game!
Iconoclasts
This colorful 2D platformer tasks you with solving environment-based puzzles using a wrench. There's also some pretty big robot boss battles. We liked it!
The Inpatient
Playable with PlayStation VR, this virtual-reality horror game takes you deep into the scary Blackwood Sanatorium. You're suffering from amnesia, but some of those memories come flooding back.
Lost Sphear
Get lost in a JRPG from Square Enix that is the spiritual successor to the brilliant I Am Setsuna. ! A young man, who suffered a phenomenon that he had never seen, faces an ominous power that threatens the fabric of reality.
Monster Hunter: World (launches 26 January)
Bandai Namco's epic Monster hunting game comes to PS4. Join up with friends, grab your weapons and slay some beasts in this wicked RPG.
OK K.O.! Let's Play Heroes
Capcom's action-adventure beat 'em up hits the PlayStation Store this week. If you didn't know, it's based on the Cartoon Network animated series.
Wild Turkey Hunter
Track and hunt down wild turkeys. Bizarrely, there seems to be no other information, not even a trailer, so gobble it up on the PlayStation Store if you dare!
Stay tuned for more weekly features on the upcoming PS4 games on the PlayStation Store!