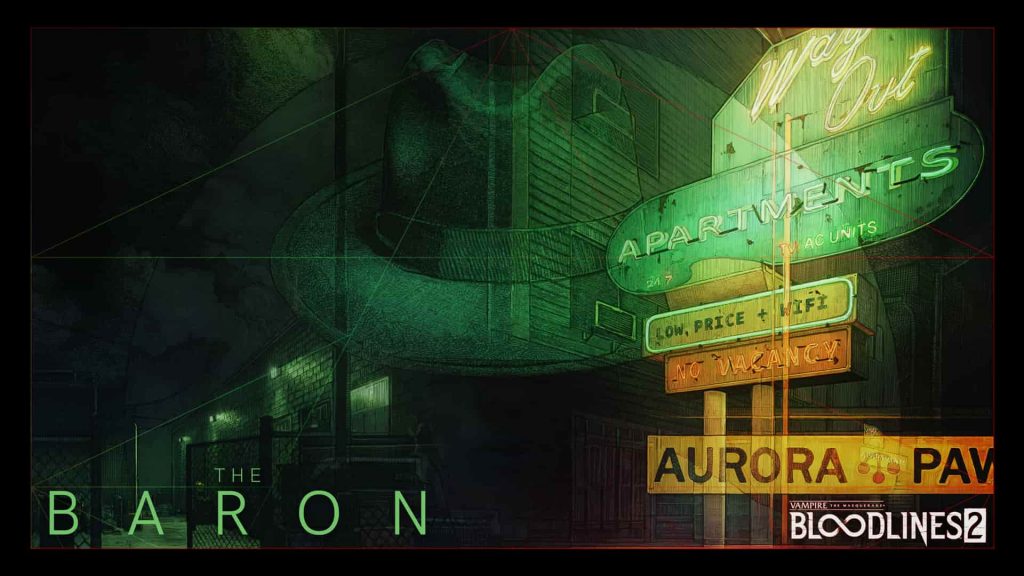 The developer behind Vampire: The Masquerade – Bloodlines 2 has lifted the lid on a new faction for the upcoming bloodsucking adventure sequel, known as the Baron. In case you missed it, be sure to read our earlier story on the Pioneers.
The Baron Faction Revealed For Vampire: The Masquerade – Bloodlines 2
Here's the full lowdown from Hardsuit Labs:
The factions in Seattle are groups of Kindred who have come together under a common banner and are vying for control over the city. Throughout the campaign, players will learn more about the factions, pledge allegiance to a faction's cause, or can choose to pit them against each other to dramatically impact the future of the Emerald City.

The Baron rules the criminal underbelly of Seattle. Working through lieutenants, few have actually ever seen the Baron, who has hands in nearly every shady deal in the city. This faction employs humans, ghouls, Thinbloods, and vampires which often includes thugs, drifters, smugglers, hitmen, and gang members.
Vampire: The Masquerade – Bloodlines 2 is pencilled in for release on PlayStation 4, PC, and Xbox One in March 2020. It's been a fair old wait for fans, too; the previous Vampire: The Masquerade title came out back in 2004 for the PC.
The game was shown off at Gamescom last month, so be sure to have a butchers at the latest footage in action here.
Set in 21st-century Seattle during the Christmas season, Bloodlines 2 is set in the World of Darkness, a time where humans, vampires, demons, and werewolves have shaped modern history. Vampires are not able to freely roam and kill whenever they feel: they're bound by a code to maintain their secrecy, which forbids them from using their powers in front of humans and must not kill unnecessarily.
Hopefully the 15-year wait for the sequel will deliver on fans' expectations come next March.