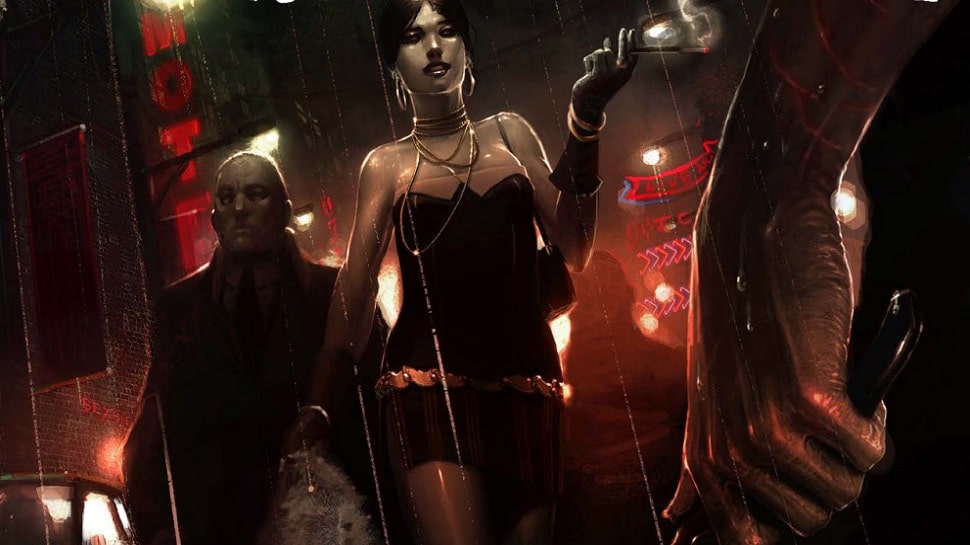 As part of its forthcoming slate of games, publisher Bigben Interactive has confirmed that a Vampire The Masquerade narrative RPG will be coming to PC and consoles from Big Bad Wolf, the developers behind the well-received and innovative episodic adventure, The Council.
Vampire The Masquerade RPG coming to console from Big Bad Wolf
Very little is known about the title at the moment – no specifics about the game above and beyond the confirmed fact that it is a 'narrative adventure', and likewise, no platforms or a release date have been provided either.
What we do know is that the appointment of French indie studio Big Bad Wolf to develop the game would seem to be a sound one given just how well their last stab at a narrative RPG, The Council, turned out.
This narrative RPG set in the world Vampire The Masquerade is the second title to be set in the dark, gothic world of White Wolf's supernatural, tabletop universe. Just earlier in the year, Vampire The Masquerade: Bloodlines 2 was announced for release in 2020 – a sequel to the 2004 original that released on PC and was thought to never get a sequel.
Further afield, another offering that shares the White Wolf universe is Werewolf: The Apocalypse: Earthblood – an action RPG based on the tabletop effort with which it shares its name. Werewolf: The Apocalypse – Earthblood is set to release on PC and console platforms sometime in 2020. Werewolf: The Apocalypse – Earthblood is also supposed to make an appearance at E3 this year, too.
In short, if you're a big fan of White Wolf IP, you've got a lot of good stuff coming your way and as soon as we know more about the Vampire The Masquerade narrative RPG, you folks will too.
Are you excited about the folks behind The Council developing a Vampire The Masquerade narrative RPG, or indeed, about any of the other White Wolf videogame adaptations? Sound off in the comments below!