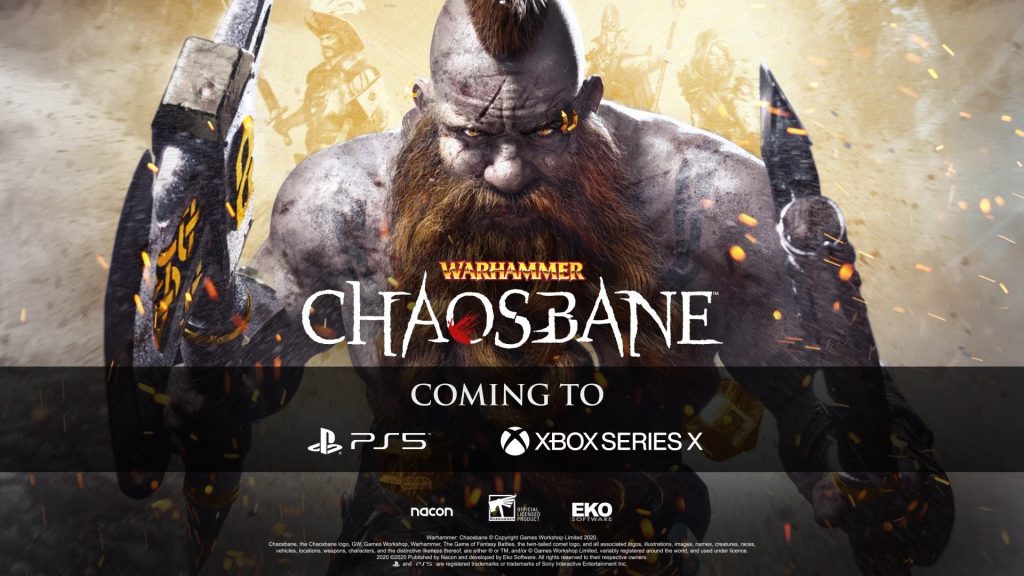 At Nacon Connect the publisher announced that Eko Software's Warhammer: Chaosbane will be coming to PlayStation 5.
Quite literally no other details were given other than a super quick sizzle teaser which announced the port against a static background image.
In case you missed it, you can catch our review of Warhammer: Chaosbane on PS4 from earlier last year. Presumably the PS5 version of the game will bring all the usual bells and whistles one might expect, such as improved visuals, loading times and all the DLC released to date.
This gameplay showcase was one of a number of announcements from today's Nacon Connect. You can catch up with all the announcements and news here. If you want to rewatch the stream, you can also check that out here.