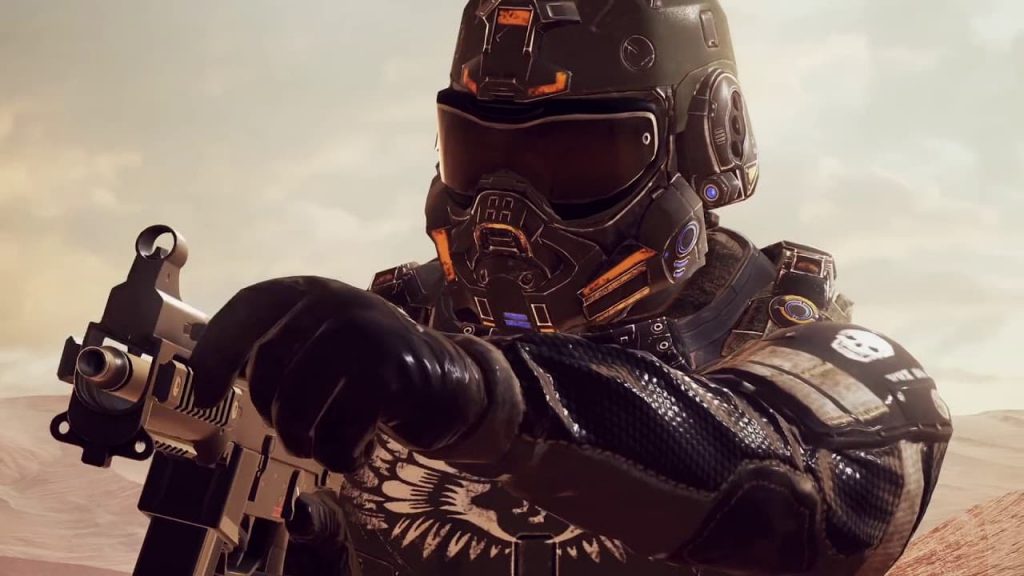 Sony has confirmed on the US PlayStation Blog that Warzone is arriving for PSVR this week, developed by SinnStudio, who previously worked on The Perfect Sniper and Wraith. The game will be available digitally and takes the form of a first-person shooter that is also available for other VR formats, including HTC Vice and Oculus Rift.
Warzone PSVR Release Set
Warzone combines large-scale maps with multiple game modes, with players able to wrap their trigger finger around a massive arsenal of weapons, drive vehicles, and sink their teeth into a dedicated progression system.
Here's the full blurb:
Warzone VR is a first-person VR shooter that features large maps, drivable vehicles, an arsenal of weapons and a progression system. The game has several modes, including: Solo (free-for-all), Team, Roam and Practice (shooting range) where you can interact and play with all of the weapons in the game.

The game features realistic graphics, pushing the limitations of VR hardware combined with the use of realistic weapons and gameplay mechanics to fully immerse players in an epic battlefield experience.
Weapons include regular pistols and sub-machine guns to more destructive firepower such as assault rifles, long-range rifles, and shotguns. The game's setting takes place in the near future, with the world brought to its knees by constant war, leaving civilisation fighting for scraps across the ruined landscapes.
Warzone was previously released for the PC via Steam.
Sony launched PSVR back in October 2016, and the platform has gone on to sell over a few million unit with a robust lineup of software. Looking ahead, the format holder is heavily rumoured to be working on a new PSVR headset for the impending PlayStation 5.
A recent patent has suggested that the PSVR2 (if that's what it'll end up being called, that is) will support a see-through display and more.
Source: PlayStation Blog US