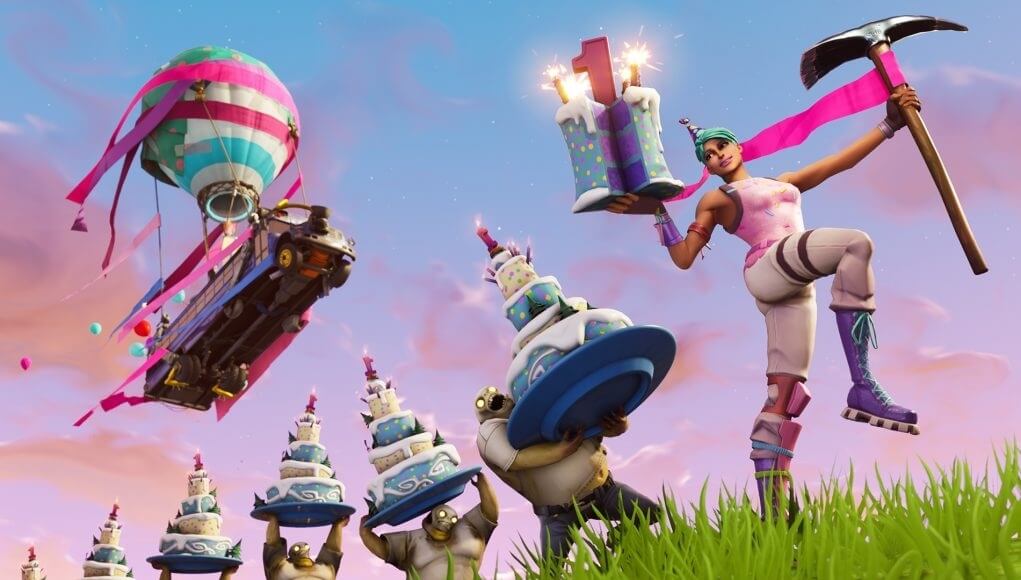 And the Fortnite Birthday Party just got started and everybody is asking, where are the birthday cakes in Fortnite? Well, your search is finally over! Check out all Birthday Cakes in Fortnite locations.
Fornite Birthday Party Cakes Challenge
In case you have not heard the news yet, Fortnite Battle Royale celebrates its first birthday today, July 24. As a treat to over 125 million fans around the world, there's a special game-in event. The exclusive birthday special starts today and ends on August 7.
You need to complete birthday challenges to get different cosmetics and rewards. The Fortnite team gave three major birthday challenges. The first one is to Deal 1,000 damage to opponents to unlock the Fortnite Birthday! Emoticon. Next is to Play 14 matches to unlock 5,000 XP.
In this guide, we'll show you how to complete last challenge; that is to Dance at different birthday cakes to unlock the Happy Birthday! Spray. As a reward, you'll get Birthday Cake Back Bling once you have successfully completed all three Fortnite Birthday party missions.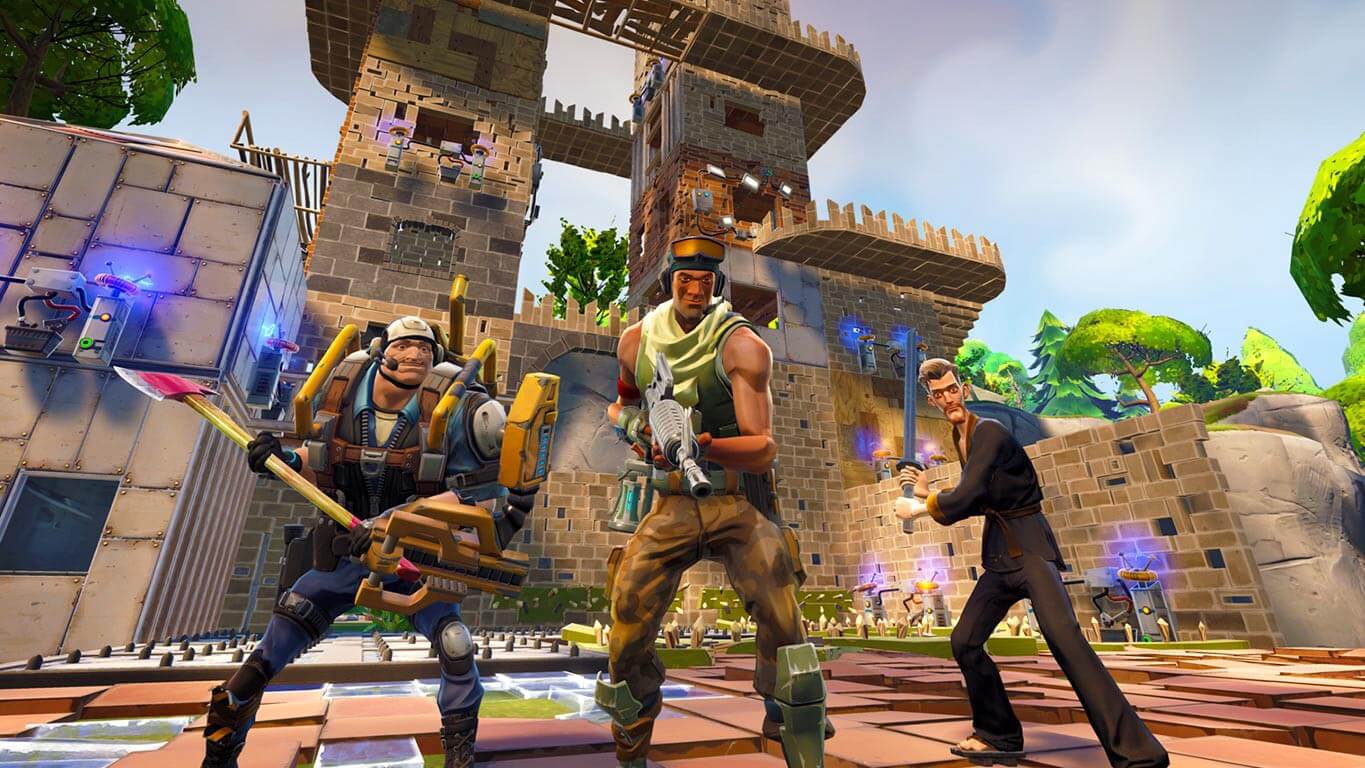 Where Are The Birthday Cakes In Fortnite?
Get your ready with your grooves and sways. We now give you all Birthday Cakes in Fortnite locations:
Fatal Fields – Slap-go to the center of Fatal Fields
Flush Factory – cake found at the center of this zone, just outside the main factory.
Greasy Grove – look for car park at middle of this are to find a cake.
Lazy Links – head south east, on one of the courses.
Lonely Lodge – cake is outside the lodge, near the yellow caravan.
Loot Lake – go to south side and west of the waterfall.
Paradise Palms – drive in its main road until you see "Paradise" sign on the corner.
Pleasant Park – head east at the bottom of the hills
Retail Row – cake found in the center of market place
Risky Reels – head south of Risky Reels at the grassy hill
South East of Lazy Links – cake found on the golf course.
Tilted Towers – go North East of Tilted Towers, near the waterfall.
West of Wailing Woods – look for small hilltop between Wailing Woods and Risky Reels
Did you find other Birthday Cakes in Fortnite locations? Check out more of our Fortnite Battle Royal guides and updates.