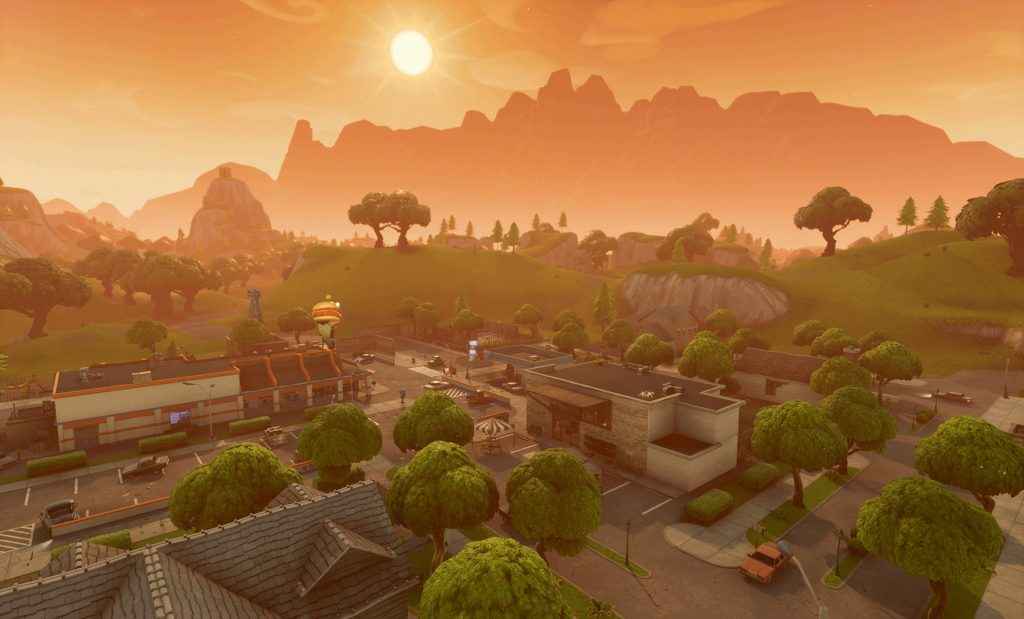 You read that correctly: Wreck-It Ralph has suddenly popped-up in Fortnite.
But don't worry. He isn't here to destroy your carefully/panic-strickenly crafted fortifications; in fact, he's rather inconspicuous.
Wreck-It Ralph Caught on Twitch
Captured by Twitch streamer Mozzzyy, Ralph appears on the large outdoor cinema screen in Risky Reels. Although fleeting perhaps best describes the nature of his visit, to be honest, popping up for a matter of seconds before disappearing back into the digital ether.
Still, as you can see in the original clip, it was long enough to catch Mozzzyy's attention and provoke a rather amusing reaction from the obviously surprised streamer.
No one else has reported any further Ralph sightings at the time of writing. But do let us know if you've seen Disney's unwitting video game antagonist in any recent matches.
Easter Egg or Tie-In Event?
Regardless of how common a sight he is, it begs the question: is this a simple reference to Ralph Breaks the Internet, the long-awaited sequel that released last night in the US? After all, according to those who've seen it, there are various references to Epic's ever-popular battle royale juggernaut throughout the film.
Or is it perhaps a hint at things to come in future Fortnite updates?
The former seems far more likely for many reasons. However, given that we've seen disco, wild west, and food-themed limited-time game modes, not to mention a temperamental inter-dimensional cube, in the last couple of months alone, anything's possible.
Well, anything except Fortnite's Save the World tower defence mode becoming more popular than its battle royale counterpart. Even the most optimistic gamer would rate the chances of that happening as slim to none.