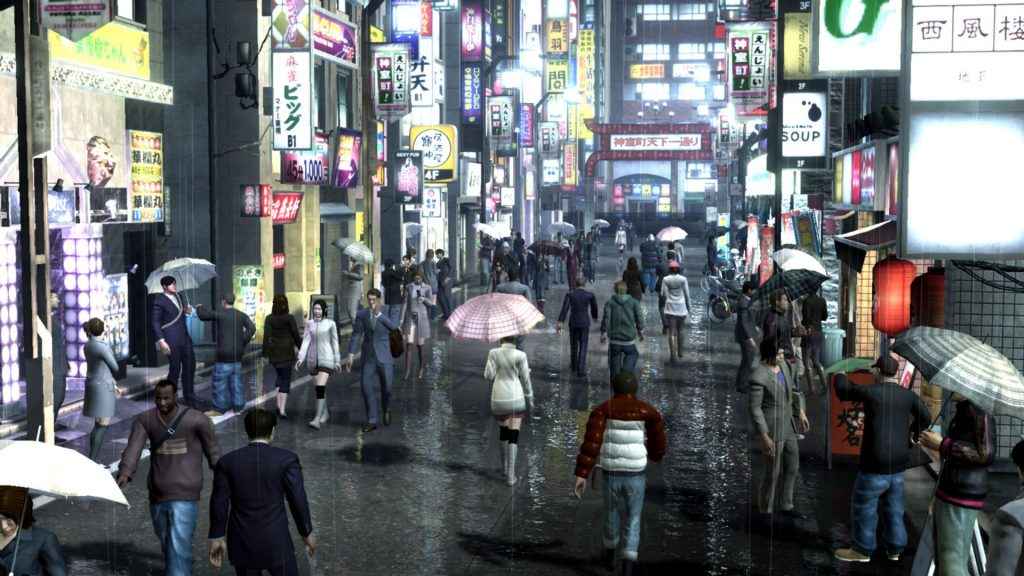 Sega have confirmed a Yakuza 3 PS4 Remaster in addition to PS4 remasters of Yakuza 4 and Yakuza 5.
For fans of the series this is great news to say the least as fans had been calling for these PS3 era titles to be smartened up and re-released on PS4 where they will find a brand new audience.
In short, this means that the entirety of the mainline Kiryu-driven Yakuza franchise will be playable on PS4. What a time to be alive.
Yakuza 3 PS4 Remaster Is On The Way In Addition To Yakuza 4 & Yakuza 5 Remasters
According to the latest issue of Japanese mag Dengeki PlayStation all three Yakuza games have been set for a Japanese release.
Previously available on PS3 only, each remastered title will have improved resolution and frame rates.
Currently though, no videos or screenshots have been released from these remastered titles.
Presently, here is the Japanese release schedule:
Yakuza 3 PS4 Remaster - August 9
Yakuza 4 PS4 Remaster - Fall 2018
Yakuza 5 PS4 Remaster - Spring 2019
Though a Western release has yet to be confirmed, it seems like such an announcement will arrive soon given the newfound popularity of the series in the West.
This announcement also provides a little bit of hope that the previously Japan only Yakuza spin-offs, Yakuza Kenzan and Yakuza Ishin might also see a release in the West too, not least because the series is more popular than it ever has been before and such a release would surely be warmly received as a result.
For the uninitiated, Yakuza Kenzan and Yakuza Ishin were Yakuza games that reimagined the cast of the series against the backdrop of Feudal Japan. Though various fan translations of these games exist, they have yet to be officially localized.
The next Yakuza game to be released in North America and Europe is Yakuza Kiwami 2 – a full-fat remake of the second Yakuza game which was released for PS2 back in 2008.
UPDATE #1 22/05/2018 10:30 BST
It has been revealed in the latest issue of Weekly Famitsu that there will be no change to the contents of these remastered editions, and that each game run at 60 frames per second and 1080p resolution (sadly, nothing has been said about potential 4K modes for PS4 Pro folk).
Additionally, Famitsu also confirms that development on the Yakuza 3 PS4 Remaster is now 90% complete.
In case you missed it, we did a massive feature on all the Yakuza games that you can buy on PlayStation consoles – feel free to check it out.
Source: Ryokutya2089 via Gematsu