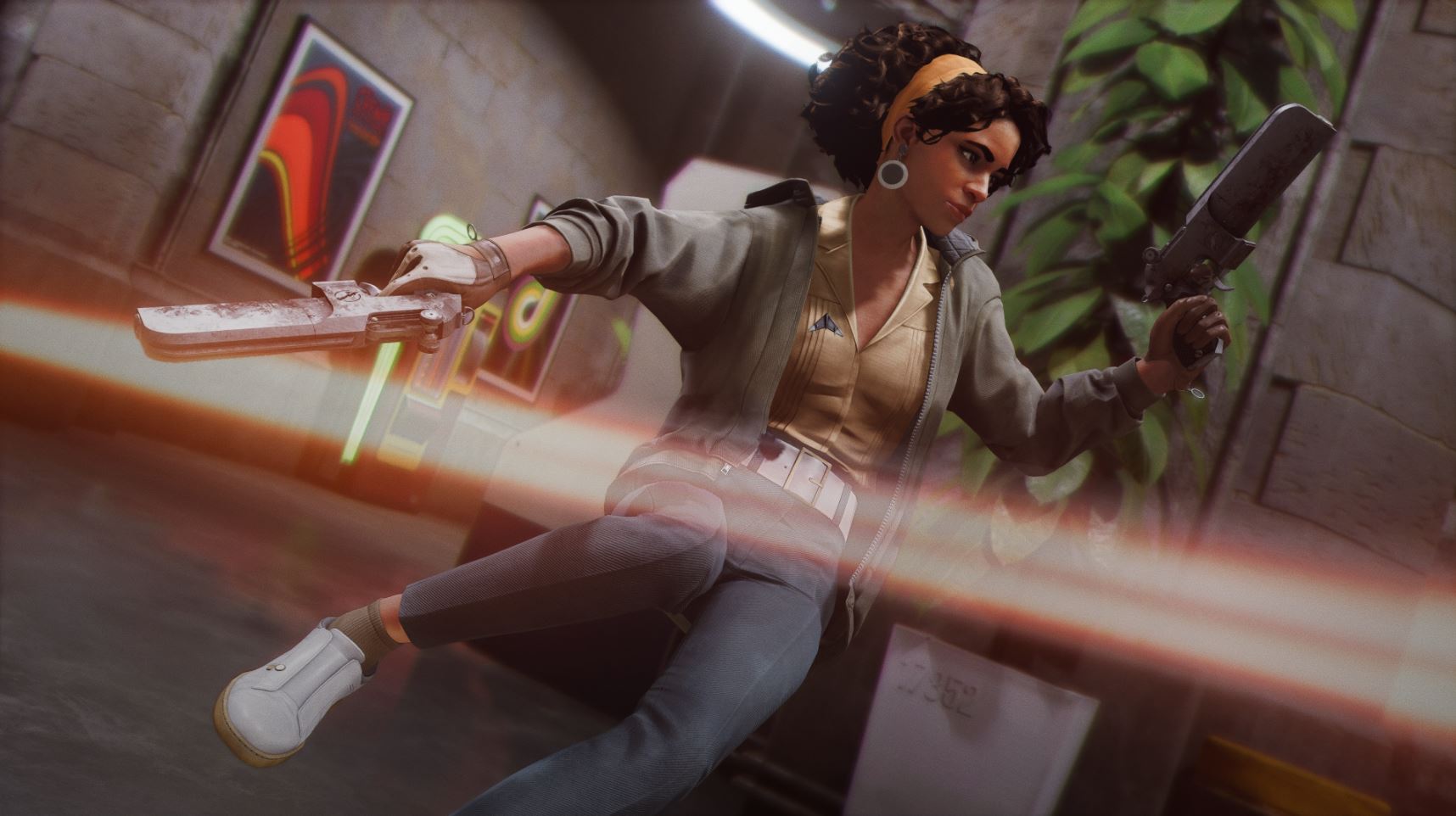 Deathloop developer Arkane Lyon has revealed that the upcoming PS5 and PC title will allow players to hop into your game via co-op as Julianna, the assassin who is out to snuff out Colt's life and is trapped in the same time loop as you.
Deathloop will sound a unique klaxon whenever another player has control of Julianna, so you'll know that she's lurking somewhere around. What happens next is up to that player though, and there's a number of possibilities that can play out.
When player-controlled, Julianna can harass you by appearing and disappearing in the blink of an eye, mess with your head without ever being spotted by the player, or even prove helpful by leaving Colt weapons to pick up. Yes, it's possible for her to be 'friendly' to a degree.
Deathloop's creative director, Dinga Bakaba, had this to share in a post on the PlayStation Blog about the character:
People came here for an eternal party. They brought a cocoon of fun, comfort and technology to turn all this dreariness into an entertainment resort. If Julianna is going to be someone who wants to protect the loop, she has to buy into that philosophy. That this is harmless, this is fine. This is even fun. She's a very complex, interesting character.
Related Content – Sony PS5 Complete Guide – A Total Resource On PlayStation 5
Deathloop is due for release on PS5 and PC on September 14, 2021, and you can read up on the latest previews for the game here.