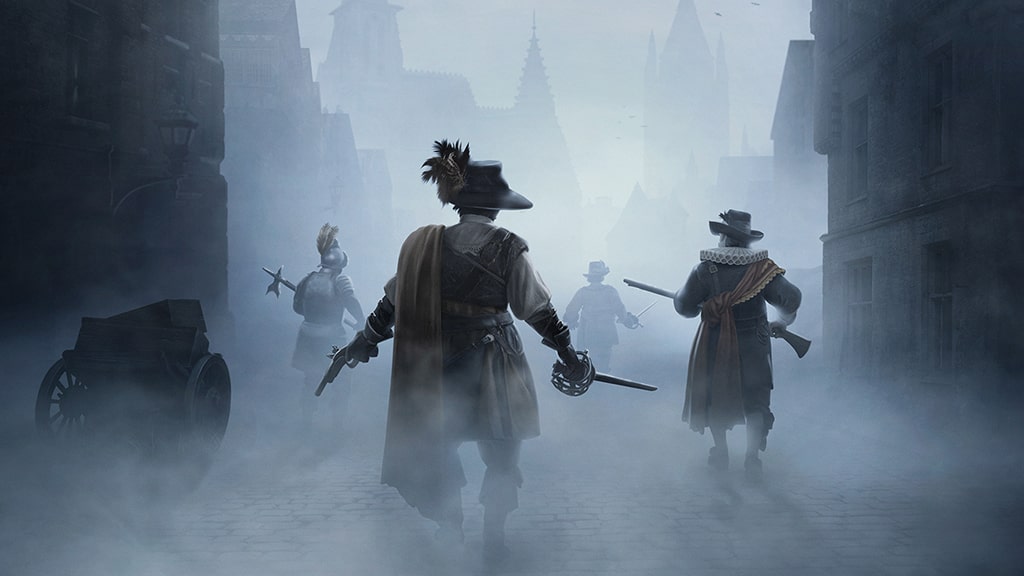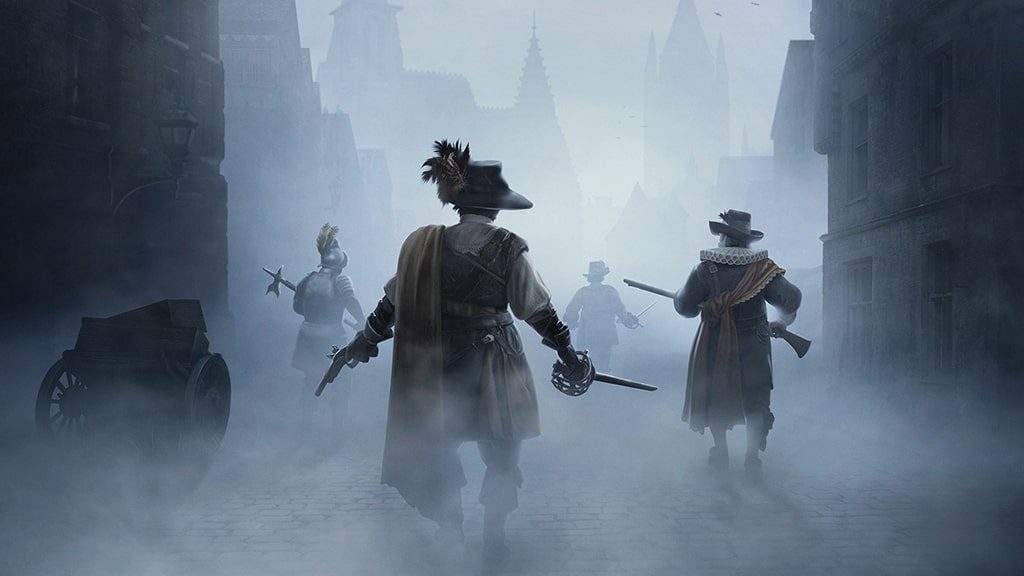 Black Legend PS4 Review – Black Legend is a tactical strategy-RPG set in a fictional 17th Century town and developer Warcave has done an excellent job at crafting a believable world and the dread that has been set upon it. Unfortunately, most of the actual gameplay left me confused by its mechanics. Black Legend's tiny text made me feel like I needed to get glasses to read the various messages and important UI information during combat.
Black Legend PS4 Review
---
An Intriguing World Held Back By Dull Presentation
Black Legend tells the story of a band of mercenaries arriving in a town that has been covered in a deadly fog. The town is overrun with cultists hell-bent on converting or killing anyone that opposes them. The deadly fog drives everyone exposed to it for long periods of time to go mad and your group of mercenaries arrives in town to eliminate the cult and find the fog source before it spreads past the town into the rest of the land.
The game's story deals with alchemy, and it also happens to be the center point of the combat system too. Though I appreciated the setting and the world, the actual story isn't presented in the best way. Using the in game engine, the story is essentially text boxes with very tiny text. The game has voice work, but it doesn't always work and cuts out a lot of the time, so I'm forced to read through the story straining my eyes in the process.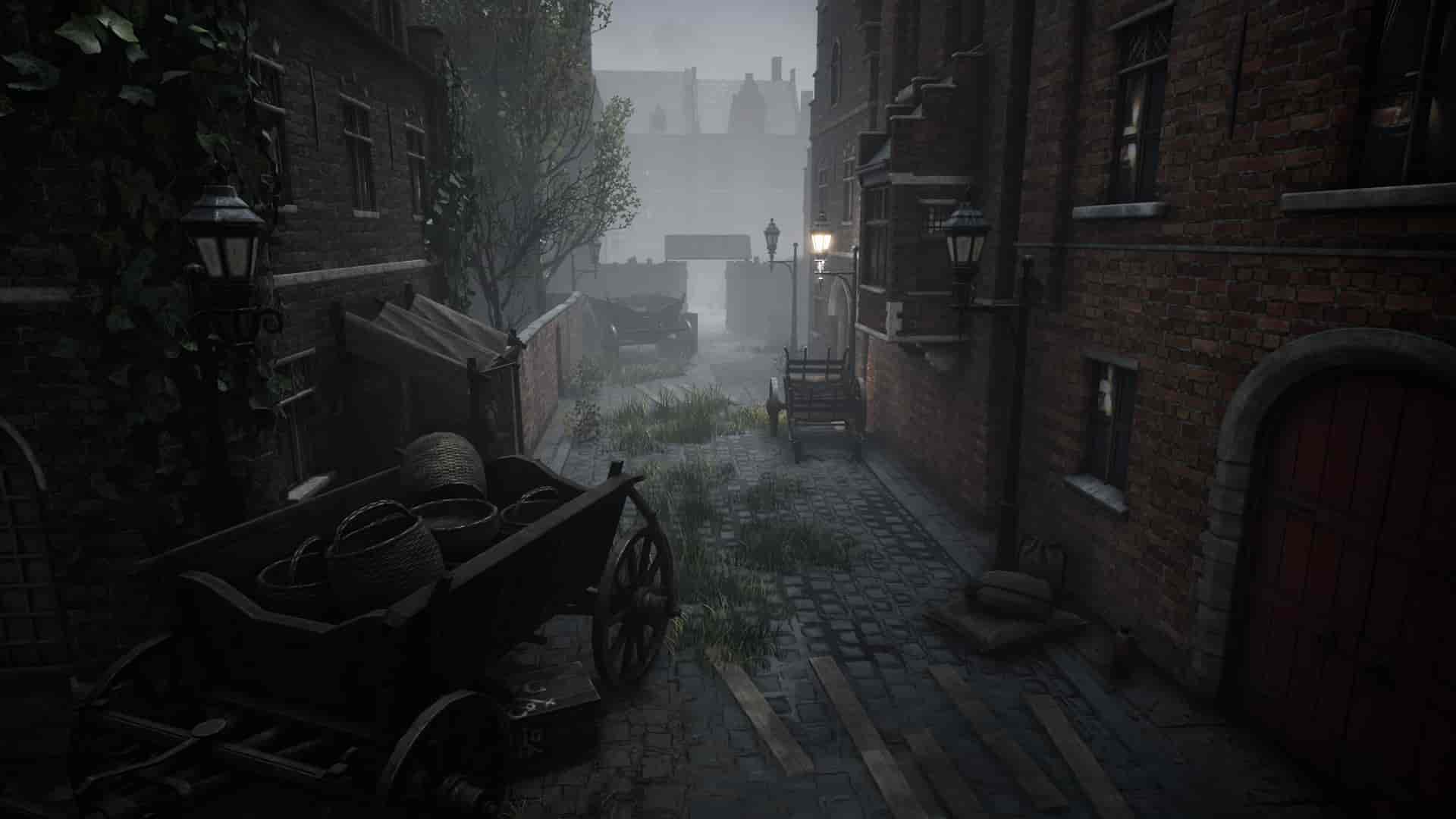 Most of the town's citizens have locked themselves in their homes to avoid the cult and the fog, but a small group of people has started to fight back. Keeping the fog at bay, this group recruits the mercenaries to help evacuate the remaining citizens out of the town and provide vital intel on the cult.
This resistance group allows you to recruit new members to your party and buy and sell new weapons and armor. It's also where most of your side quests come from as well. The town itself is well designed, and I truly enjoyed exploring it when I wasn't engaged in a story mission. You can also acquire some side quests from citizens stuck in their homes by simply knocking on their doors; though you need to make sure their porch light is on first.
Terrible Navigation Leaves You Running In Circles Instead Of Exploring
One major downside to exploring the town or even navigating it is the lack of a map. As I explored the towns, various sectors started to blend, and I lost my way a lot. During a quest, the quest giver told me to head north to reach the Port, and that's all the information I was given.
The problem is every time I went north; I would run into a dead end. The only way I could navigate the town is the various signposts that tell me what direction to reach the various town sectors. But again, They would constantly lead me astray, telling me to head in one direction that leads to a dead end. The other thing that holds exploration back is the sheer number of enemies you encounter in the town. It almost kills all the fun of exploring when you have to do battle around every corner.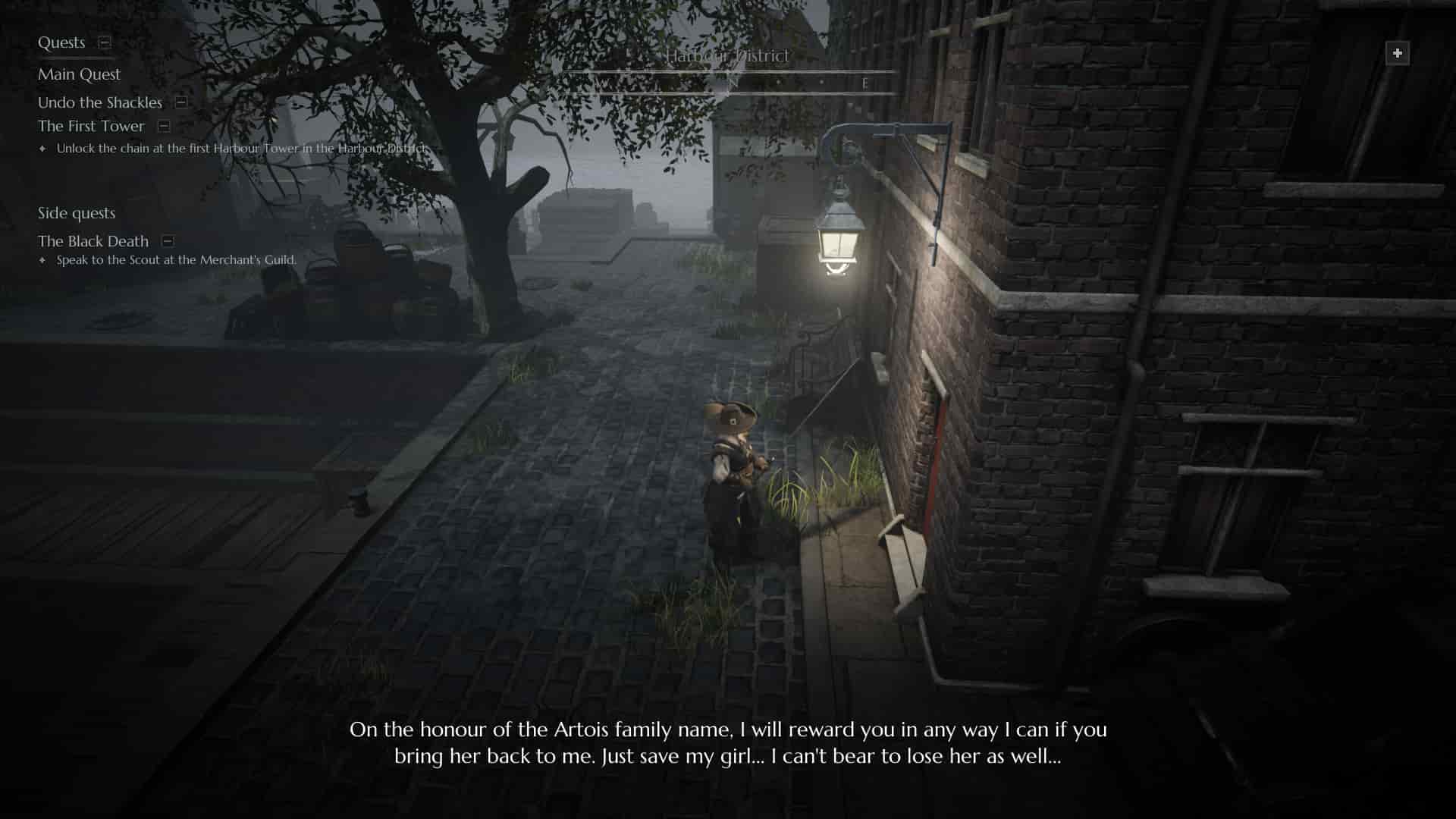 This wouldn't be so bad if the combat sections could be resolved quickly. Unfortunately, every encounter takes almost a good 15 to 30 minutes to get through. Enemies level up with you, so you never feel like you have the advantage going into combat. The biggest draw to combat however, comes in the form of character development.
A Unique Class System Allows You To Mix And Match Skills
Black Legend is a turn-based strategy RPG. Each character moves on a grid based on how many movement points they have and perform an action such as attacking or defending. It's a simple process, and positioning, much like in other Strategy-RPGs, is critical as it can mean either life and death.
You can assign classes to each of your party members ranging from Sharpshooters to Paladins. The draw comes in your ability to take skills that you learn from different classes and equipping them in other classes. For example, you can learn to use a defensive ability that fortifies your blocking and equip that skill in your Sharpshooter class. Switching classes is a must for survival. By seeing what enemies you're about to go up against, you can quickly switch classes to have the advantage in battle. It's a very rewarding mechanic, and once I started to unlock the higher tier skills, the game became a lot easier to get through.
Another mechanic Black Legend utilizes the Catalyst System. Each skill you use will inflict a type of chemical imbalance in an enemy. Four different imbalances are represented by four different colors: black, yellow, red, and white. Each chemical imbalance has a weakness to another. It essentially works like elements in other games where each element has a weakness to another, such as fire against water and so on.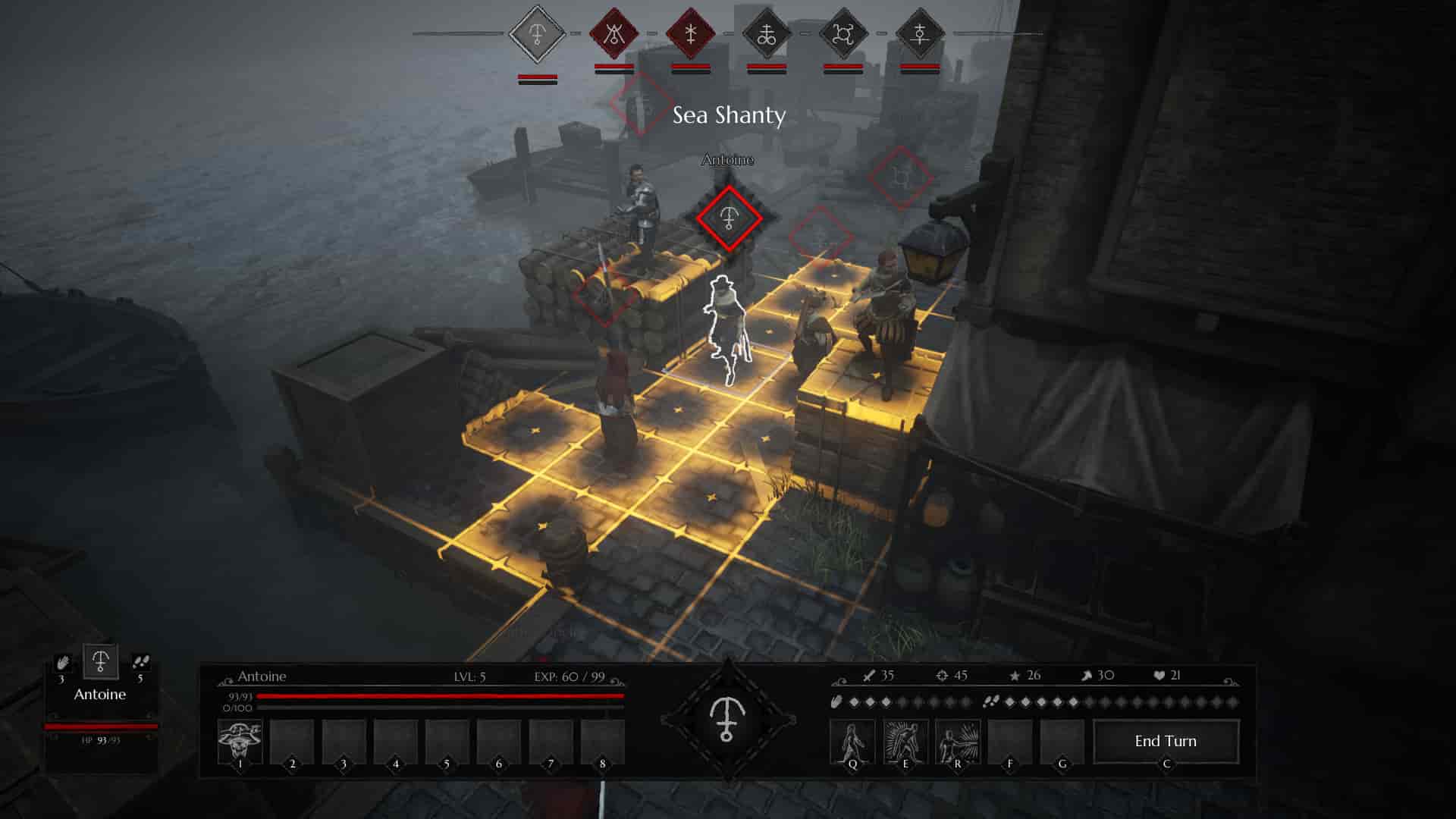 Related Content – Sony PS5 Complete Guide – A Total Resource On PlayStation 5
If you attack an enemy with its weakness color, you create a catalyst that does massive damage and can cause other different debuffs to the enemy. It's a system that sounds simple enough, but it can get pretty confusing when using different colors instead of elements. The game also doesn't do a good job telling you what color imbalance the enemy has, so I never really knew what imbalance they were suffering from.
Encounters Not Only Take Too Long To Resolve, But The Animations Also Make It Boring To Watch
I wish that Black Legend's animations were better when it came to using the various skills, but they ended up being the same set of animations for every set of attacks. Any class that uses swords will have the same sword animations for almost every attack and skill they pull off. It's a shame as these types of games can excel in cool-looking battle animations, but Black Legend does just the bare minimum.
Black Legend has a lot of potential that it simply just squanders. The game's lore and world-building are held back by poor guidance and the lack of a map leaving you constantly lost looking for your next destination. The combat system also tries to be overly complicated when it really doesn't need to be. Once you really learn how the Catalyst system works, the game becomes a little more enjoyable, but even then, the long-winded battles begin to take their toll sooner rather than later.
Black Legend releases on March 25th, 2021, on PlayStation 4, Xbox One, PC, and Nintendo Switch
Review code provided by publisher