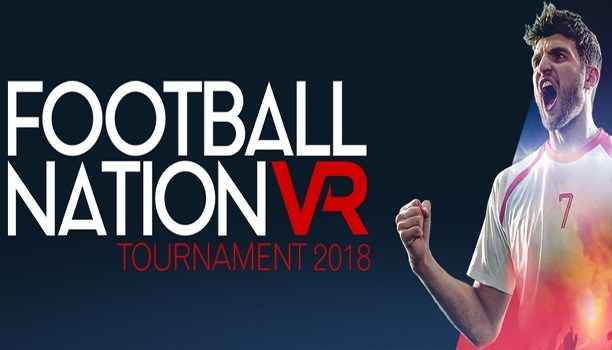 Football Nation VR Tournament 2018 review code provided by the publisher.
What better way could there possibly be to recreate the World Cup fan experience without actually watching a single match? Why it would have to be a few rounds of Football Nation VR Tournament 2018 on the PSVR!
This is not because it's a perfect recreation of football in a virtual reality format. It is not because it feels like you're right there in the cauldron of intensity, elation, and despair that is the World Cup. No, Football Nation VR Tournament 2018 is the perfect simulation of the international football fan experience.
Football Nation VR Tournament 2018 Review: Hurled in Motion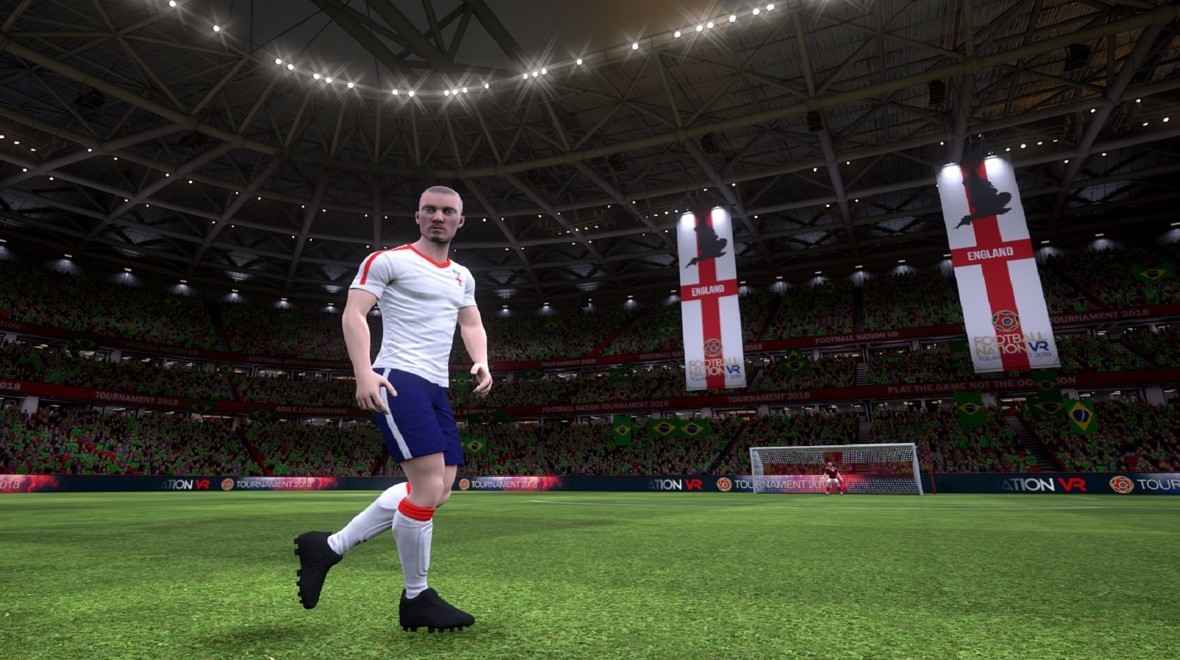 No amount of FIFA licensing can replicate the sense of unease, the threat of danger, and generally embarrassing drunken stumbling and shouting expected in a real-life fan experience in the manner Football Nation VR Tournament 2018.
Because Football Nation VR Tournament 2018 puts you in the shoes of a virtual footballer for five a side matches and insists you use your arms…to control your feet. That's not unusual for any football game in itself, but the combination of a first-person perspective and the use of the Move wands as the means for running, passing, kicking etc is an especially unnerving feeling.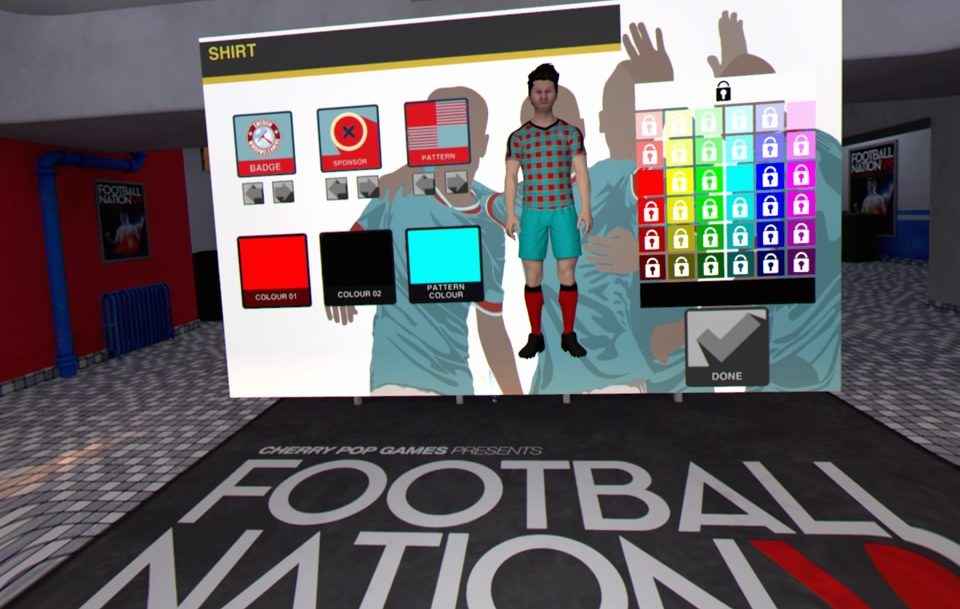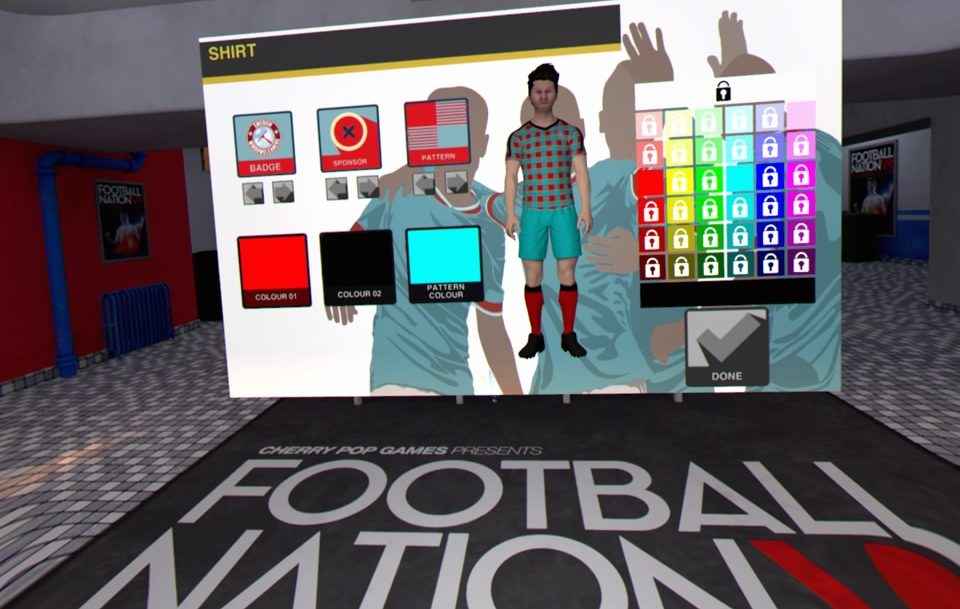 You can see you virtual legs, and they're pretty important to the action, but never have I felt less in control of a digital athlete's limbs than I did in Football Nation VR Tournament 2018. You pass with X, but the Move trigger works as your shooting boots, and quite frankly none of it bloody matters as the way it usually goes is everyone runs at the ball in sheer desperation. What could be an intense battle of will and skill with AI and other players alike (good luck with finding the latter) is instead akin to watching San Marino play after ingesting a family bucket of horse tranquilizers.
So, you're probably still wondering where that shite analogy came from back there, right? Well, this poorly-implemented control system can play havoc with your real life balance. You can snap back to the ball with a stab of the square button in order to keep up with the action, but it moves so often you end up getting easily disorientated. That kicks off the overall list of problems in Football Nation VR Tournament 2018.
Football Nation VR Tournament 2018 Review: Bore Draw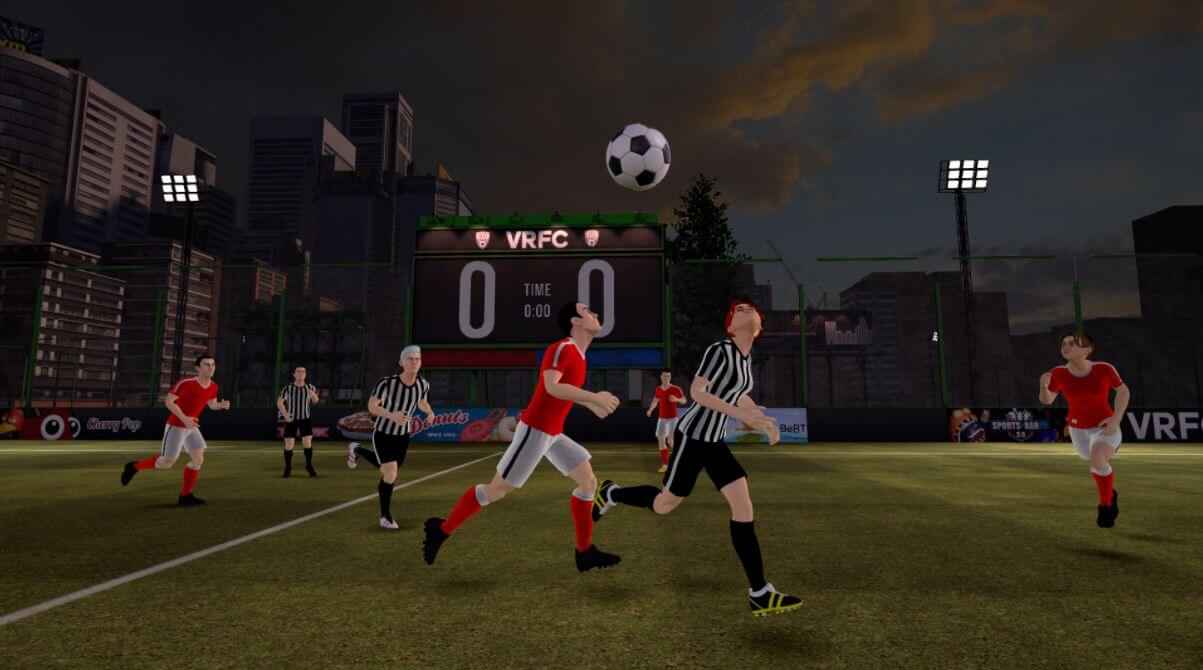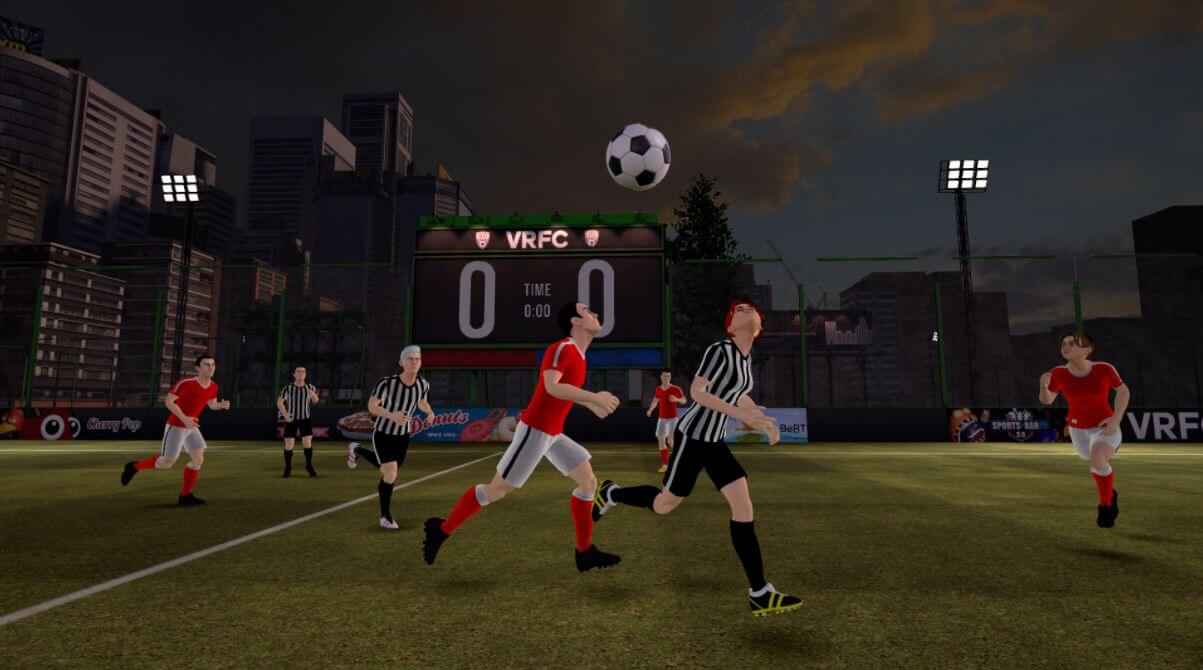 The unease I spoke of? That's represented here by how quickly you forget what way you're moving. Have you edged closer to that coffee cup you had previously thought safely out of harm's way? You'll never know until it's too late (or you do the sensible thing and quit the game to play something more worthwhile).
The danger? Knowing you could be assaulted at any second by an unthinking, unfeeling thug at any second(or in this case, a desk) because of your disorientation. On several occasions, I only just prevented myself from crashing to the floor like Neymar facing a particularly stiff Summer breeze. Whoever signs Jack Wilshere this season, for the love of Pele, do not let him near this. He'll be out for a year at least after shattering his shins
Football Nation VR Tournament 2018 Review: VR Vuvuzela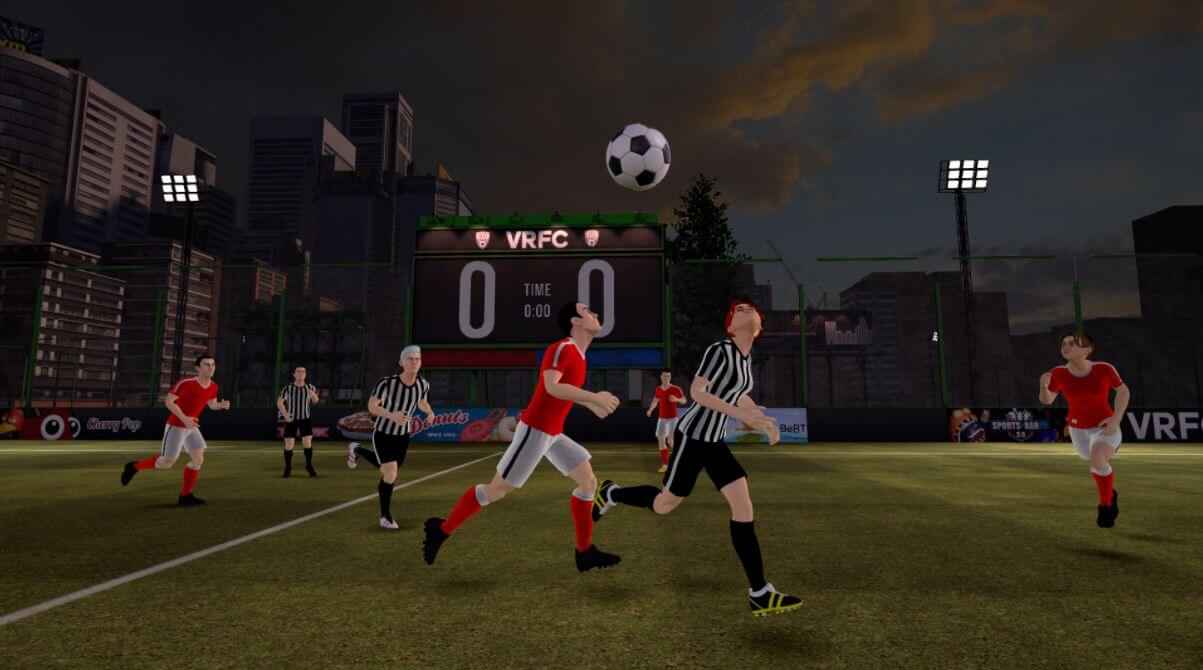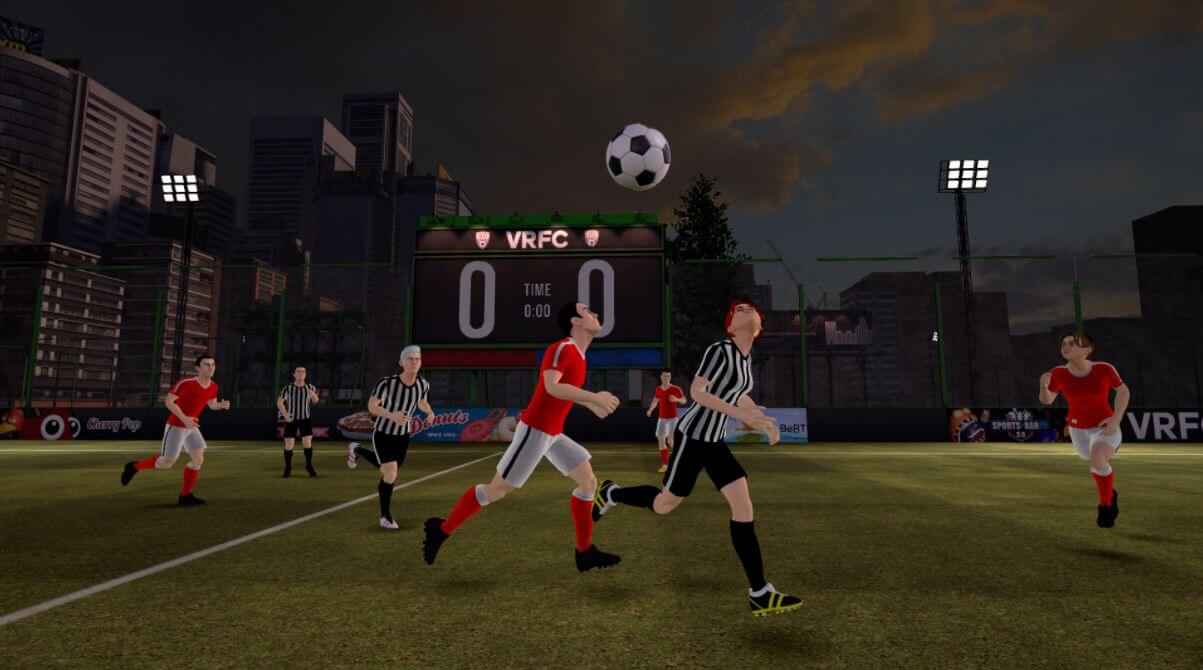 So you can see where the embarrassing drunken stumbling and shouting come in then, yeah? That's the end result of playing such a disjointed mess of a football game that barely qualifies as a representation of the sport, but does a bloody good job of making you feel just as queasy, dejected, and angry as seeing your side whiff it against a nation with all the rich football heritage of MK Dons. Its contribution to video game football is as the Vuvuzela is to real life football.
What may not be clear is this. Football in VR has plenty of promise and potential, but none of it is fulfilled in Football Nation VR Tournament 2018. In fact, this is about as wrong as you can get it. An embarrassing group stage exit for this one.
If you enjoyed this Football Nation VR Tournament 2018 review, why not take a peek at our best PSVR games feature?