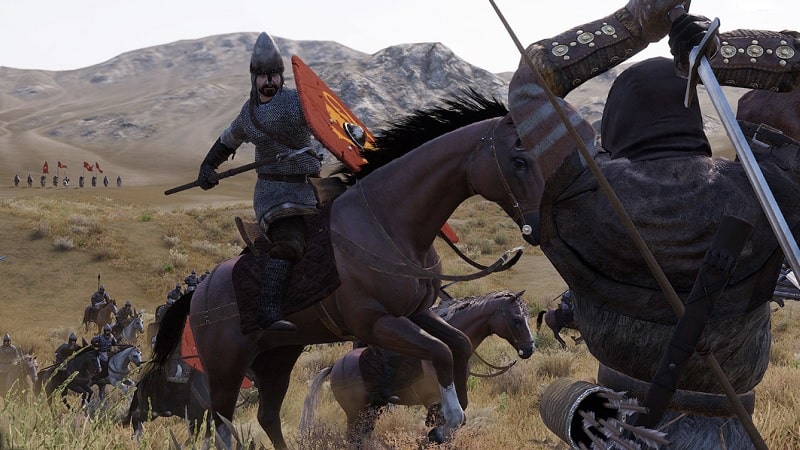 Mount & Blade II: Bannerlord PS5 review. When I reviewed Mount & Blade: Warband all the way back in 2016 (which seems like an absolute lifetime ago now to be honest), I said that there was no other game quite like it and in 2022 that fact remains just as true with its sequel, Mount & Blade II: Bannerlord. Within the space of fifteen hours I took my character, who was the son of a blacksmith no less, to the backstreets of Ortongard where he bought and sold illicit goods to build up his personal fortune to finance his own clan, from there my ambitions shifted to the macro, where my clan became involved in a castle siege which resulted in a local lord being displaced – and his ex-wife now rules at my side. That playthrough is just one of potentially millions of different destinies.
This is where Mount & Blade II: Bannerlord truly excels. It allows players access to a truly peerless theatre within which to direct their their own fantasy as they become a robber, a pious monk, a bakery owner, a noble knight, a mercenary soldier, a bandit, a wine-sniffing member of the aristocracy, a leader of an army numbering in the thousands and absolutely everything else you can think of in between. Mount & Blade II: Bannerlord is a deftly curated patchwork of systems, scenarios and even genres that makes such a level of ambition possible and there's nothing like it on PS5.
Mount & Blade II: Bannerlord PS5 Review
---
A Stunningly Ambitious Strategy RPG That Is Without Equal
The mantra of Mount & Blade II: Bannerlord like its prequel before it is choice and it's something that can be seen in every aspect of its design. From the hugely in-depth character creator which lets you tinker with everything from the facial hair of your protagonist through to their upbringing, early life, jobs that they held and region of the world that they've grown up in, developer TaleWorlds Entertainment hasn't taken any shortcuts when it comes to players making the protagonist entirely their own. This being a Mount & Blade game, such choices are far more than just cosmetic decisions too, as choosing your birthplace, early history and more all provide unique stat bonuses in everything from your ability to swing a two-handed sword, through to your capacity to raise an army quickly.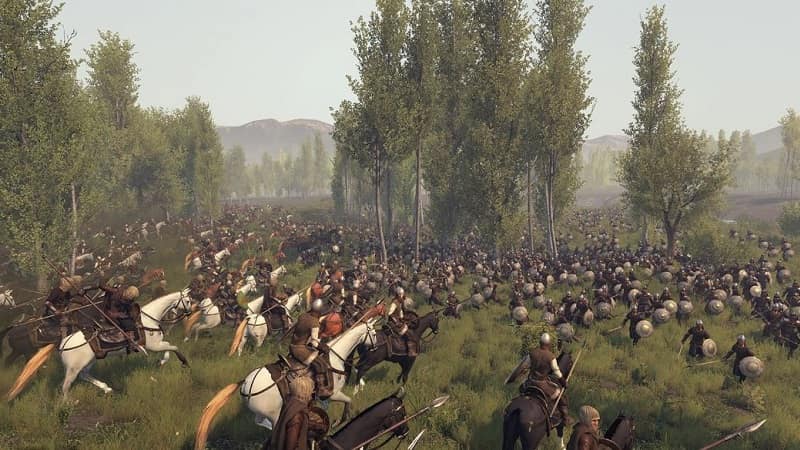 Like Mount & Blade: Warband before it, the ultimate goal in Mount & Blade II: Bannerlord is to essentially become the new ruler of Calradia, holding sway across a vast kingdom made up of different regions, cities, principalities and more as you exercise your dominance economically, diplomatically and militarily. Of course between the game's opening moments and that final endgame scenario, there are so many distractions and alternative paths that your adventure can take that often, you'll completely forget about that 'ultimate goal' altogether. It's a massive world ripe for the realisation of an equally massive number of ambitions and as such, newcomers would rightfully feel overwhelmed by the sheer magnitude and variance of experiences that Mount & Blade II: Bannerlord offers. Luckily, developer TaleWorlds Entertainment has learned valuable lessons since the release of Warband in this regard and they pay off duly in Mount & Blade II: Bannerlord.
From the get go, Mount & Blade II: Bannerlord arguably does a far better job of introducing new players to its formidably broad scope than its predecessor, Warband, ever did. Whereas Warband gave new players a quick bit of sword practice before effectively thrusting them out into the big wide world, Bannerlord goes many steps further, deftly anchoring the opening tutorial in its own mini-quest that has our protagonist following a protracted questline that sees them establish their own clan and teaches all the important stuff that needs to be known along the way. Though still not quite perfect (there's simply so much going on in Bannerlord that the best way to learn is simply by playing), Bannerlord is ostensibly a much more accessible proposition for newcomers than Warband ever was.
Further Reading – PS5 Enhanced Games List – Every PS4, PS5 Game With Enhanced Graphics Modes In 2022
Again, akin to Warband before it, Bannerlord encompasses a broad mix of genres depending on the situation the player finds themselves in. When in the various cities and townships, you can walk about them in a first or third person perspective, talking to NPCs, going into shops and taking on side quests. Travelling across the world map meanwhile is handled from an elevated world map style perspective where you can direct your forces to traverse across terrain, while battles unfold from a third-person perspective where you must actually employ Chivalry II style melee skills as you attack, block and ride into combat. Then there are the wars. Taking in massive battles, castle sieges and more besides, these titanic encounters require you to a legitimate battlefield general; arranging formation of hundreds of units while tweaking your strategy on the fly. And yes, you can wade into these wars yourself, tearing through the enemy alongside your loyal troops. There is no other game on PS5 that currently offers this.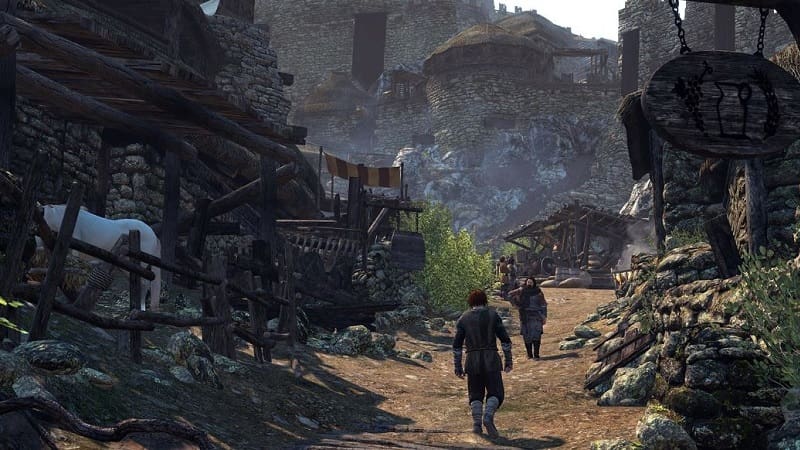 Given the sheer enormity of Bannerlord's sweep and scope, it's refreshing to discover that satisfaction can be had by completing even the smallest of acts. In the early going, simply tracking down bandits and preventing them from attacking innocents, killing them in combat and then selling the survivors back to the crown as prisoners proves to be a satisfying exploit, while running your own caravan of traders and craftsmen as you sell your goods across the realm proves rewarding also, albeit in a much different way. As much as Bannerlord provides players with no real limit on what they can do and who/what they can become, it's also important to realise that the realm of Calradia is very much one that is alive and active regardless of what you do. Vagrants can mug unsuspecting travellers on the road, armies can lay siege to castles, lords can be killed, regional leaders can be displaced and all of this can transpire without you doing a single thing.
Brilliantly, this dynamism is also evident in the economies that exist within Calradia too. Market forces such as supply and demand can directly affect the price of goods, whereas some regions can output certain produce be it farm animals, particular types of ore, wines, foods and other such commodities more cheaply than other regions, allowing you to turn a tidy profit so long as you can keep the numerous bandits and rogue legions at bay.
Further Reading – All PS5 Games At 120 FPS – What PS5 Games Run At 120 FPS In 2022
It's the fact that Bannerlord's world is so ever-changing and constantly moving that every playthrough feels entirely unique, making you feel like a visitor to a dynamic world where you feel inserted into events rather than having them revolve around you as other games do. And this, chiefly, is Bannerlord's strength. It makes you value being a peon who starts from nothing as larger events being commanded by more powerful forced coalesce around you and then bit by bit, you claw your way up the ladder of infamy and influence, slowly becoming one of those all-powerful figures yourself that commands events rather than being dictated by them. Make no mistake, Mount & Blade II: Bannerlord is a game that can provide not hundreds, but thousands of hours of gameplay, such is the immensity of its breadth of scenario and potential for replayability.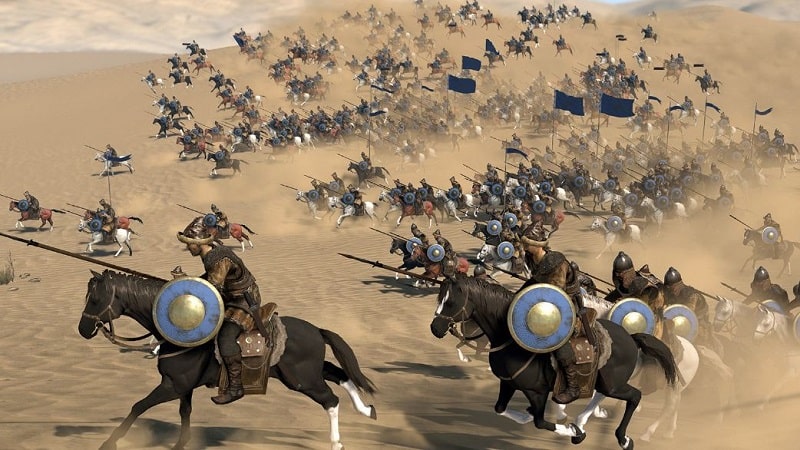 In the extremely unlikely event that the main campaign of Bannerlord somehow bores you, there are some additional modes that provide yet further still bang for your buck. Chief among these is the sandbox mode which does pretty much what it says on the tin, allowing you to modify elements of the game world and your position within the world however you like, providing potentially hundreds of hours of additional play as it invites you to tinker with a frankly obscene number of customisable scenarios. Beyond the sandbox mode, Bannerlord also offers a suite of multiplayer modes that focus on the combat and skirmishes, pitting teams of players against each other in a wide variety of different encounters and objective based modes. Sure enough, the multiplayer side of things is not clearly not Bannerlord's strength, but it's good to have it as a nice, instant action distraction like this all the same.
One of the biggest criticisms that I levelled at Mount & Blade: Warband back in 2016 was that it was really quite lacking in polish to say the least. Ported from a 2010 PC game that itself at the time of its original release was hardly considered to be a looker, by the time Mount & Blade: Warband landed on PS4 it already looked very dated and couldn't really hold any sort of candle to even the mid-range games of that period. Mount & Blade II: Bannerlord also suffers somewhat from an issue of polish, but it is nowhere near as pronounced as it was in Warband.
Further Reading – Best PS5 Games Ranked – 29 Of The Best PlayStation 5 Games In 2022
First off, Mount & Blade II: Bannerlord was only released into early access on PC back in March 2020 and so it immediately boasts a much more recent milestone from which the PS5 version has been spawned. This results in an effort that has much more detailed character models, larger city environments and of course, much, much larger battles with many more units on screen than Warband was ever capable of displaying. Beyond such technical improvements, Bannerlord also boasts a wide variety of greatly welcomed user interface fixes too, with more attractive, better formatted menus and maps that are much easier to read than ever before.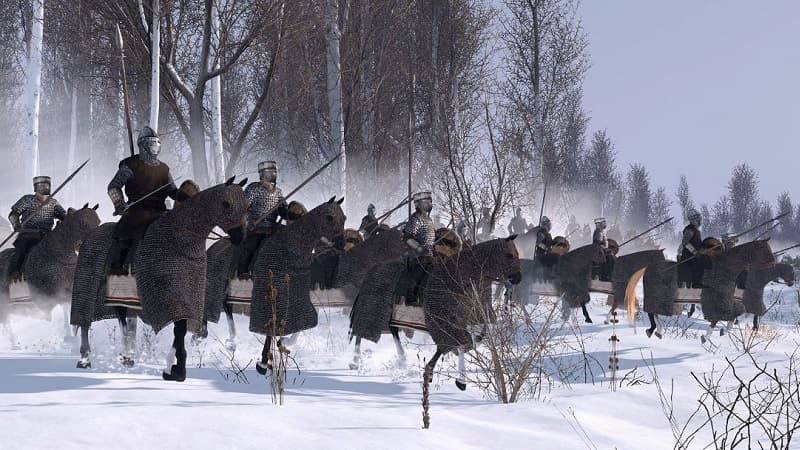 Mount & Blade II: Bannerlord also follows the current gen trend of providing PS5 owners with a number of different visual presets to choose from. The performance mode lets Bannerlord render at dynamic 4K resolution to maintain a fairly rock solid 60 frames per second, while also slightly reducing the number of units on the battlefield during Bannerlord's larger skirmishes. The fidelity mode on the other hand does precisely what you might expect, providing a native 4K resolution presentation at a largely stable 30 frames per second with a full compliment of units on the battlefield to boot. An added bonus is that Bannerlord also supports HDMI 2.1 displays too, meaning that lucky owners of such displays can run the fidelity mode at a 40 frames per second target or the performance mode at an unlocked framerate.
With the numerous new visual presets taken in tandem with the bevy of visual improvements that Bannerlord brings over Warband, it's clear that TaleWorld Entertainment has put a lot of effort into improving the presentation of its flagship game, but there are still aspects of the game that could do with a fair chunk of more polish still. Though the character models are more detailed than they were before, their relatively awkward animations and fairly basic facial animations can make Bannerlord seem more like an earlier PS4 title, rather than a contemporary PS5 offering.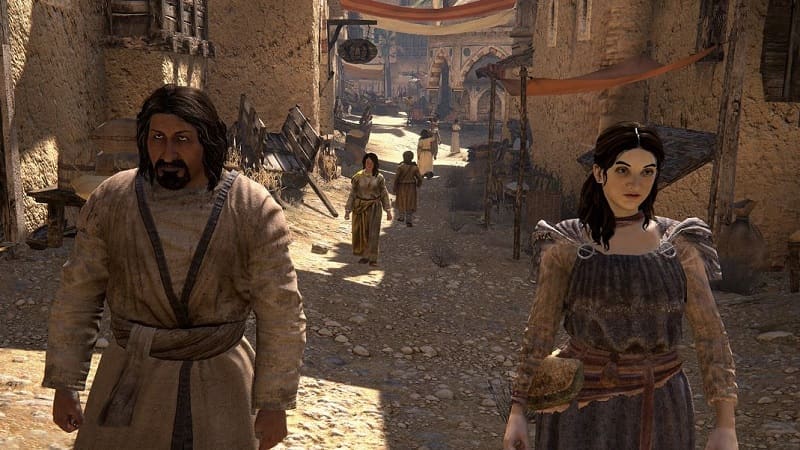 In addition, there are other aspects of Bannerlord that could do with some tightening up too. The same dialogue being uttered at you from different NPCs can be a little immersion breaking and within the various cities, the many NPCs that you'll encounter rarely have unique stories of their own, but rather simply exist to provide directions. It's a touch disappointing, but also understandable considering the size of the developer and the enormity of scope that they're dealing in with Mount & Blade II: Bannerlord.
Mount & Blade II: Bannerlord roundly excels because it lets players be whatever they want to be and rather than penalise those choices, instead makes players own those decisions and provide a peerless theatre for them to thrive. Though technically not perfect, Mount & Blade II: Bannerlord invites players to weave their own tapestry of ambition and be whomever they like in their own Game of Thrones, letting them wage war, engage in diplomacy, fight in the arenas, trade illicit goods, be a town alderman and absolutely everything in between in one of the most ambitious PS5 games to date. If you'll let it, Mount & Blade II: Bannerlord II will become your new obsession. And you should.
Mount & Blade II: Bannerlord is out now on PS4 and PS5.
Review code kindly provided by PR.