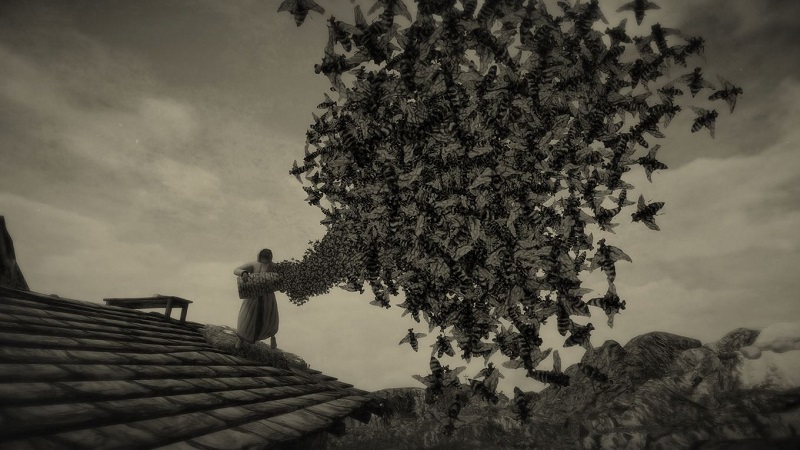 Mundaun PS5 review. Largely identical to its 2021 PS4 release, Mundaun's contemporary PS5 update is welcome all the same; not least because it embellishes one of the better and most enticing psychological horror efforts of recent times with a generous dollop of current-gen sheen. As such, this review will be focused on the technical improvements that Mundaun's PS5 edition brings over its last-gen counterpart. For a full lowdown on Mundaun's mechanics and gameplay, you can check out our original Mundaun PS4 review, here.
Mundaun PS5 Review
---
An Added Layer Of Sheen To One Of The Most Stylish Horror Titles In Recent Years
So, what's new with Mundaun on PS5 then? Well, I'm glad you asked. The first and most obvious improvement that Mundaun's PS5 debut brings to the table is a sizable uptick in frame rate, making traversal around Mundaun's hand-pencilled environments the sort of buttery smooth pleasure that they should have been first time around.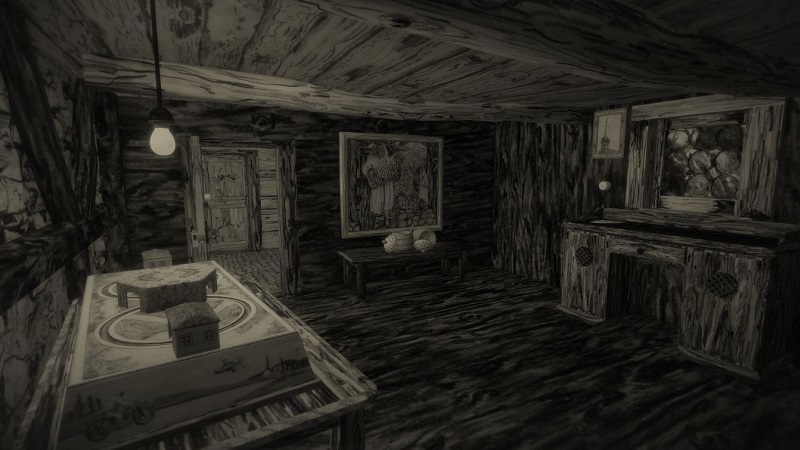 Another palpable improvement over the PS4 version of the game is the higher resolution that Mundaun on PS5 offers. More than other titles, the increase in resolution benefits the game greatly – allowing you to resolve the smallest details in Mundaun's darkly stark, hand-pencilled presentation and thus add another layer of fidelity to Mundaun's particularly effective brand of creeping horror.
And what a brand of creeping horror it is. Mundaun is essentially the sort of game you would get if Midsommar and Hereditary director Ari Aster decided to delve into video games development, rather than filmmaking. Uniquely unsettling with an abundance of European noir flair, Mundaun casts players as a wayward young man returning to his family in the Alps after he receives word about a familial tragedy.
Further Reading – New PS5, PS4 Games Release Dates In 2023 And Beyond – All Upcoming PS5, PS4, PSVR2 Games
Thrust into a dark-pencilled world filled with murderous strawmen, subversive demons and a mysterious local population that speaks their very own, almost inscrutable language, even in 2023 Mundaun remains wonderfully unique, not least because its take on psychological horror looks and sounds so fresh that it effortlessly carves itself out a niche within the horror genre all its own. I really can't praise Mundaun's monochrome, dark-pencilled aesthetic enough. Not only does it look completely apart from any other offerings in the genre, but it also evokes a deeper, slightly more primal fear; a nameless terror embedded in wood, stone and earth that only Mundaun's bespoke visual style can fully realise. There's just nothing like it.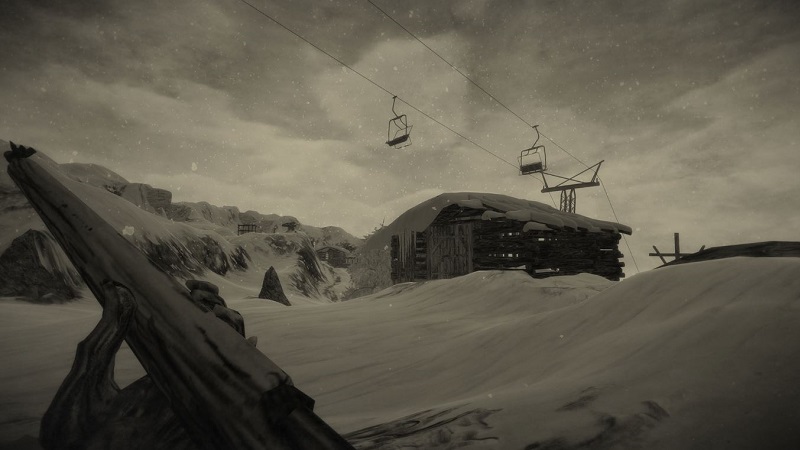 Far from just being a narrative adventure effort filled with horror themes and plot devices, Mundaun also boasts a wide variety of different puzzles for players to solve too, all of which take advantage of Mundaun's delectable Alps setting in a number of charmingly physical ways. It's certainly a far cry (no pun intended) from the usually banal logic and switch puzzles that so often permeate entries in the psychological horror genre.
Further Reading – Upcoming PS5 Games – The Most Anticipated PS5 Games Coming Soon In 2023
Where Mundaun fares less well (as it did on PS4 back in 2021) is in the combat side of things. Very much one note and devoid of any real impact or palpably enjoyable mechanics, it's certainly reasonable to posit that while combat is arguably the weakest aspect of Mundaun – even with the improved frame rate and resolution. Clearly however, Mundaun is very much an effort in which combat makes up a small portion, rather than existing as the backbone for what is otherwise a tremendously involving and evocative horror effort.
If you've been holding off from picking up Mundaun, now is absolutely the time to jump in. Representing arguably the definitive version of a game that more people really need to play, Mundaun on PS5 brings a level of fidelity and smoothness to Hidden Field's superb horror effort that only serves to strengthen its ruthlessly engaging tale.
Mundaun is out now on PS4 and PS5 and is available as a free upgrade for owners of the previous gen version of Mundaun.
Review code kindly provided by PR.