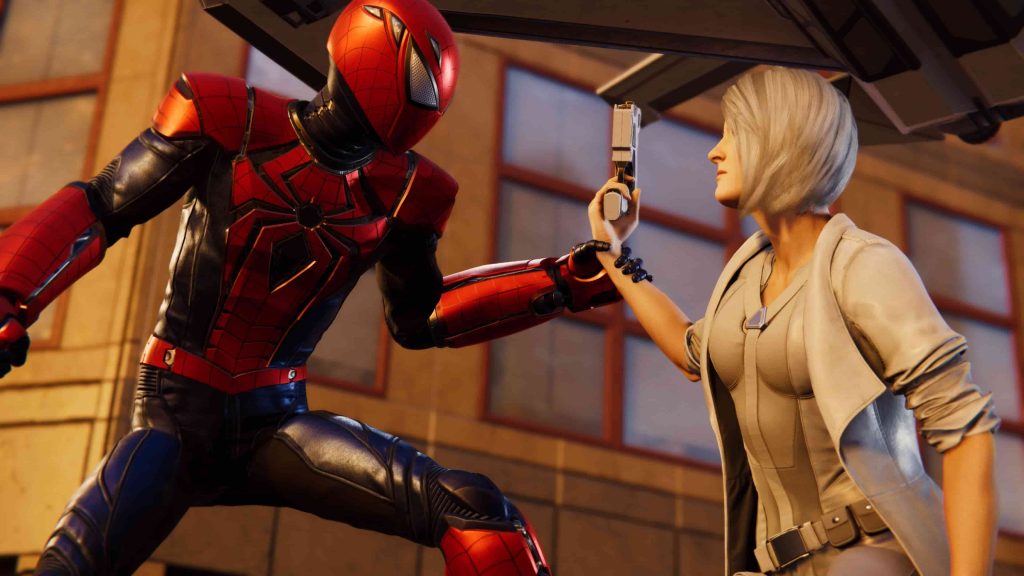 The closer to the City Never Sleeps series of DLC for Insomniac's superb Spider-Man, Silver Lining holds little in the way of surprises from a gameplay perspective for those whose hands have been long calloused at the repetitious lessons of its open-world design.
Away from the conservative facets of its template however, Silver Lining does a good enough (if slightly rushed) job of tying up the loose ends of the City Never Sleeps story, all the while providing an enticing roadmap as to where Insomniac might take the adventures of our friendly neighbourhood Spider-Man next.
*WARNING – THIS REVIEW CONTAINS SPOILERS FOR THE ENDING OF MARVEL'S SPIDER-MAN DLC EXPANSION TURF WARS*
Spider-Man: Silver Lining Caps An Uneven Series Of DLC With An Eye To The Future
Much like Turf Wars before it, Silver Lining wastes no time in kicking things off immediately after the events of the previous DLC in the City Never Sleep series, as Captain Watanabe finds herself on administrative leave after thinking she killed Hammerhead, while Spider-Man finds himself in pursuit of the aforementioned newly augmented and strengthened villain.
As per the title, Silver Lining reintroduces the mercurial mercenary Silver Sable into the fold, as she finds herself drawn back to New York in order to reclaim the equipment that Hammerhead and his army of goons have co-opted for their own nefarious ends.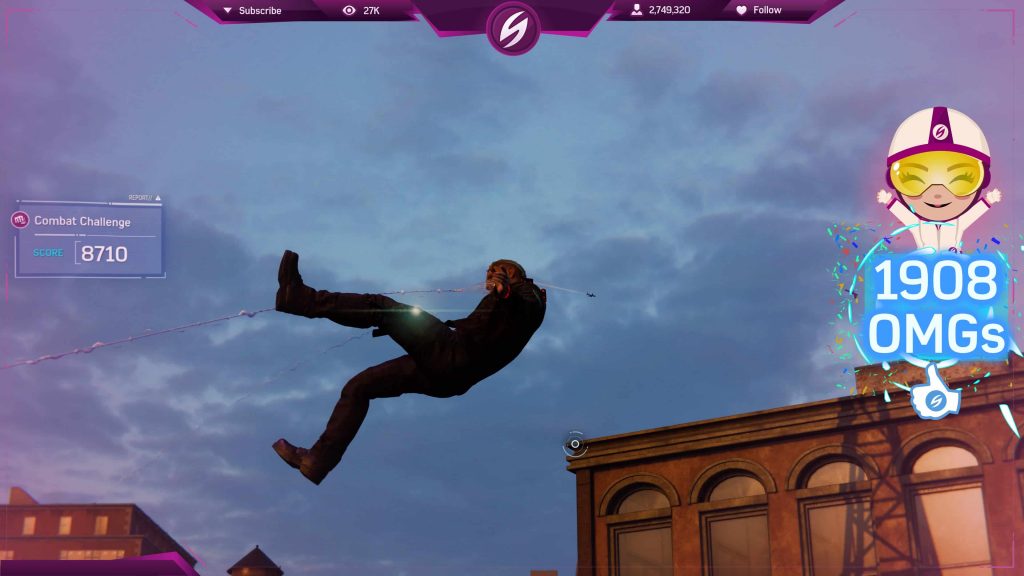 It's actually in the uneasy relationship that Silver Sable and Spidey have in which Silver Lining presents its strongest hook. With Spider-Man's trademark oddball humor clashing with Silver Sable's stoicism and fury with often entertaining results.
Beyond the dynamic that exists between Silver Sable and Spider-Man, Silver Lining teases the player yet further about Miles Morales, his growing abilities and equally, his growing desperation to help Peter Parker out with the whole superhero thing; though aside from a tip of the hat at the end to future storylines, it's clear that this is something which deserves exploring in a future sequel (a set of DLC arguably wouldn't properly capture the scope of Morales' story).
As has been the case with the previous expansion, Turf Wars, players who are looking for something a little more ambitious or innovative when it comes to the core Spider-Man gameplay template will find themselves a touch disappointed with what Silver Lining has wrought here.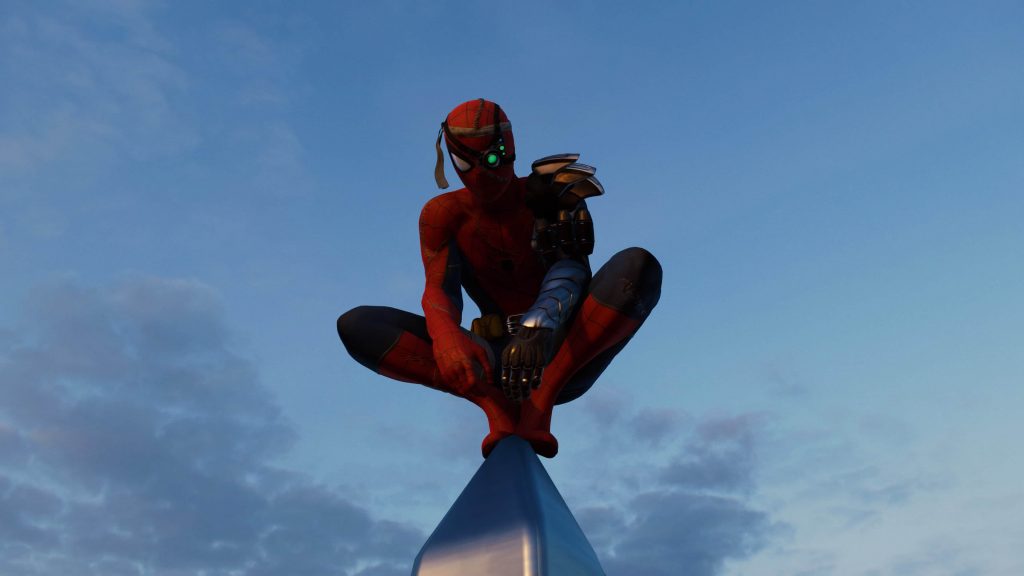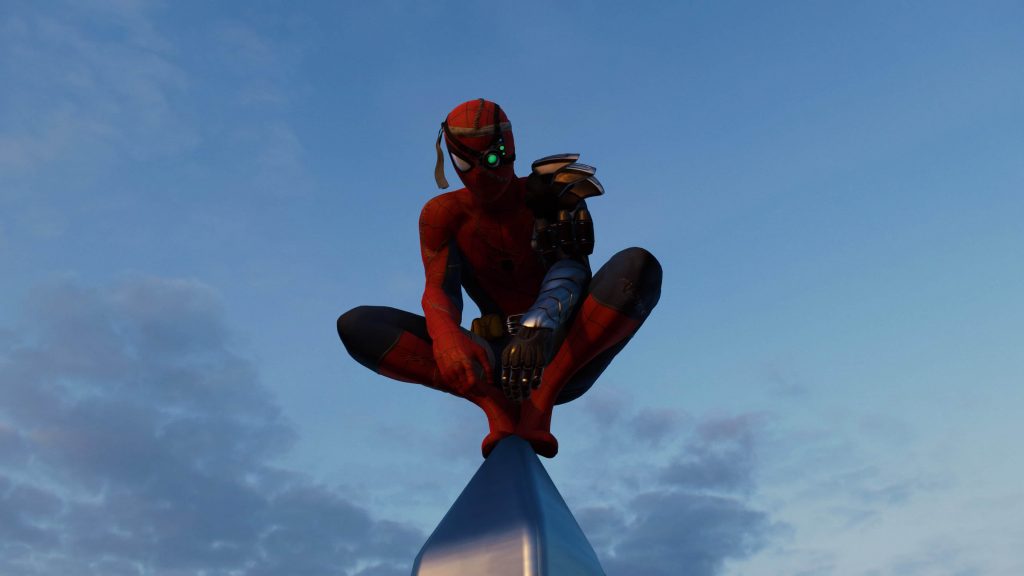 Boasting more of the same crimes, Screwball challenges and swing 'n' find trinkets, Silver Lining offers nothing new to those web-slinging players who have found themselves burning out on the repetitiveness of Spider-Man's open-world template. Equally, just like Turf Wars before it, Silver Lining is hardly an extensive affair – with the admittedly action-packed main story able to be conquered in just over an hour (less if you discount the numerous cutscenes peppered throughout).
All the same, folks who are on the hunt for the new suits that Silver Lining brings will no doubt find solace in embracing their completionist side by finishing absolutely all of the side-activities (of which there aren't that many), so for them Silver Lining's extracurricular activities will prove to be a worthwhile diversion.
For the rest of us however, Silver Lining stands as an entertaining, though largely no-thrills conclusion to a trio of DLC offerings that in totality should have played far less safe than it did. Nonetheless, the nods and winks at future storylines, especially where Miles Morales is concerned, provide hope for a more transformative future for Insomniac's Spider-Man all the same.
Review code provided by publisher.
Spider-Man: Silver Lining is available now for PS4 and can be bought separately or as part of the City Never Sleeps season pass.